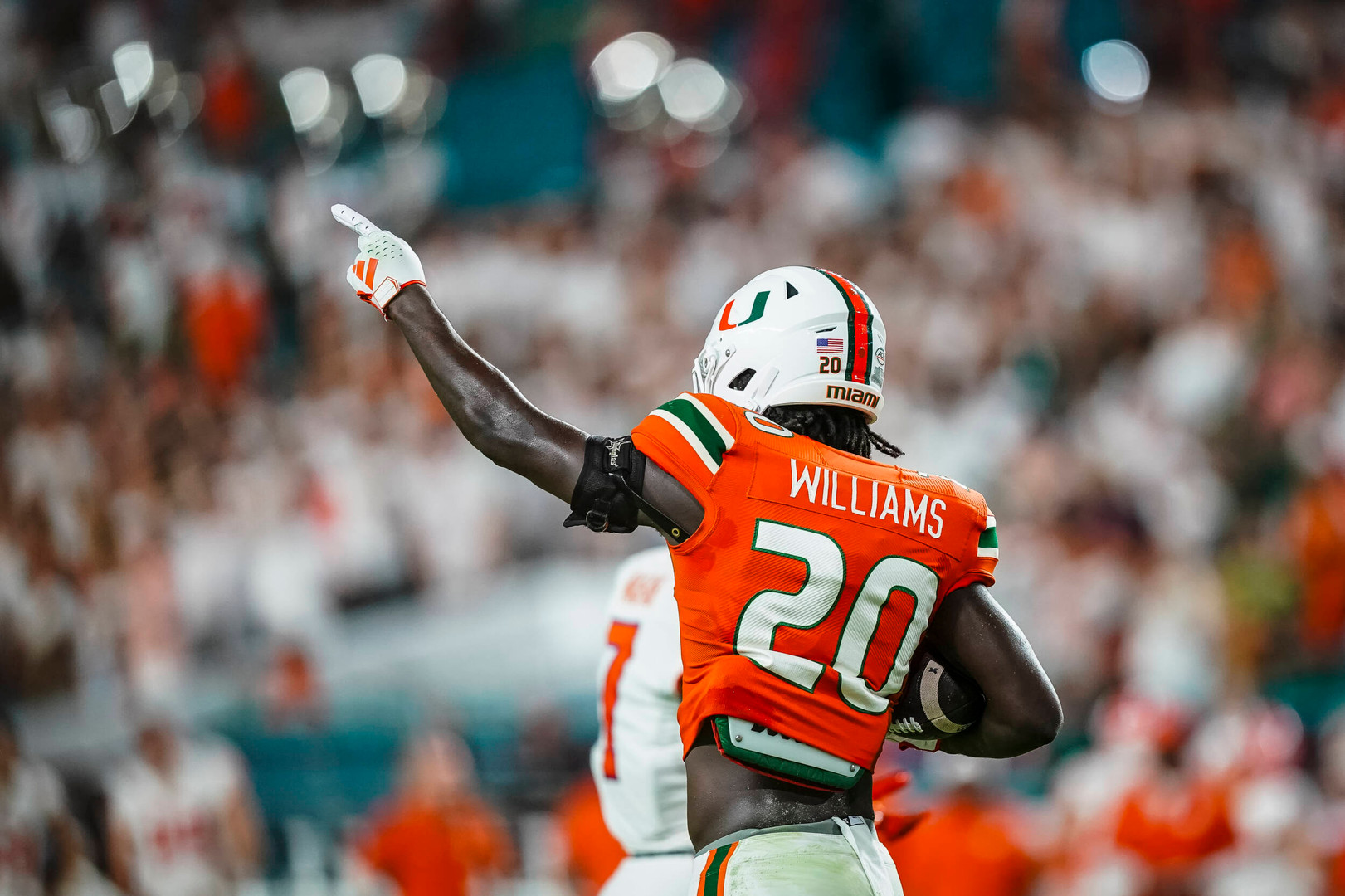 CORAL GABLES, Fla. – Starting in 2024 Atlantic Coast Conference football will compete from coast to coast.
And with that shift in membership and geography comes a new football scheduling rotation, which the ACC unveiled Monday.
On September 1, the conference announced that California, Stanford and SMU would be joining the ACC in 2024, increasing the football roster to 17 schools. How would that impact future schedules? We now have the blueprint for the next seven seasons through 2030.
First off, the ACC will stick with eight conference games. Secondly, there will still be protected matchups within the conference where schools will continue to play annually.
Yes, that includes one of the sport's most iconic rivalries — Miami and Florida State, which will meet for the 68th time 12 days from now in Tallahassee. Virginia Tech will also serve as an annual matchup for Miami.
Both the Seminoles and Hokies return to Hard Rock Stadium in 2024, along with Duke and Wake Forest. Meanwhile, the Canes will hit the road for 2024 ACC matchups against Georgia Tech, Louisville, Syracuse and Cal.
Another ACC scheduling stipulation going forward is that none of the existing members will travel west more than three times over this seven-year period. And none will travel to the Golden State in back-to-back seasons. Cal is the first of Miami's three trips across three time zones. The Canes will also play at Cal in 2029 and travel to Stanford in 2026.
UM's last – and only — trip to Berkeley was in 1990. The Canes, ranked 10th after a season-opening loss at BYU, buried the Golden Bears 52-24 as quarterback Craig Erickson set a then-school record with 472 yards of total offense.
Miami has never played Stanford in football. The Canes' last – and only — trip to Dallas to play SMU was in 1965, a 7-3 loss. Miami will travel to SMU in 2025 and 2030 and host the Mustangs in 2029.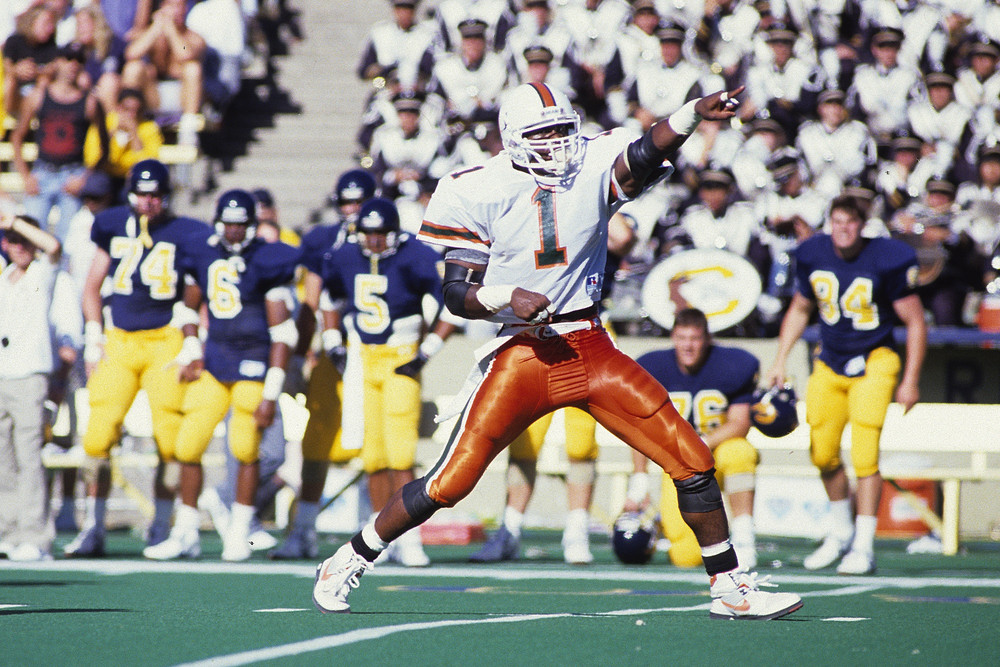 Miami-Florida State and Miami-Virginia Tech are two of 16 protected annual matchups across the conference. The Canes will square off against the rest of the ACC teams three times over the next seven seasons. Miami does not face Boston College, Clemson and North Carolina until 2026. The Canes will not play Virginia again until 2027. Here's the complete breakdown:
Boston College: 2026 home, 2028 away, 2030 home
California: 2024 away, 2027 home, 2029 away
Clemson: 2026 away, 2029 home, 2030 away
Duke: 2024 home, 2027 away, 2028 home
Georgia Tech: 2024 away, 2027 home, 2030 homr
Louisville: 2024 away, 2025 home, 2027 home
North Carolina: 2026 away, 2029 home, 2030 away
NC State: 2025 home, 2027 away, 2029 away
Pittsburgh: 2025 away, 2026 home, 2028 away
SMU: 2025 away, 2029 home, 2030 away
Stanford: 2025 home, 2026 away, 2028 home
Syracuse: 2024 away, 2025 home, 2028 away
Virginia: 2027 home, 2028 away, 2030 away
Wake Forest: 2024 home, 2026 away, 2029 home
Consistent with this season, going forward the top two teams based on conference winning percentage will compete in the ACC Football Championship Game on the first Saturday in December at Bank of America Stadium in Charlotte, N.C.
The full 2024 ACC schedule with game dates will be announced on January 31, 2024.