Hurricanes Storm Past Hatters, 3-0
DELAND, Fla. — The University of Miami soccer team opened its 2023 season with a 3-0 win over Stetson at the Athletic Training Center Thursday evening.
"I thought we had to work our way into the game. Once we did and we started to advance the ball with more control, good things started to happen for us in the attack," head coach Sarah Barnes said. "I thought the team was prepared and the execution in the game was really strong."
Following a stalemate over the first 33 minutes, Miami junior defender Adrianna Serna broke the ice with her second career goal.
After the Hurricanes (1-0) earned a corner kick, graduate student Emma Tucker stepped to the flag and looped a ball into the middle of the box. Serna pounced on the loose ball and buried it into the left side of the net for Miami's first tally of the season.
"I wasn't expecting it, but I was ready," Serna said. "We've been focusing on set pieces all offseason. We seized our opportunities and used them to our advantage.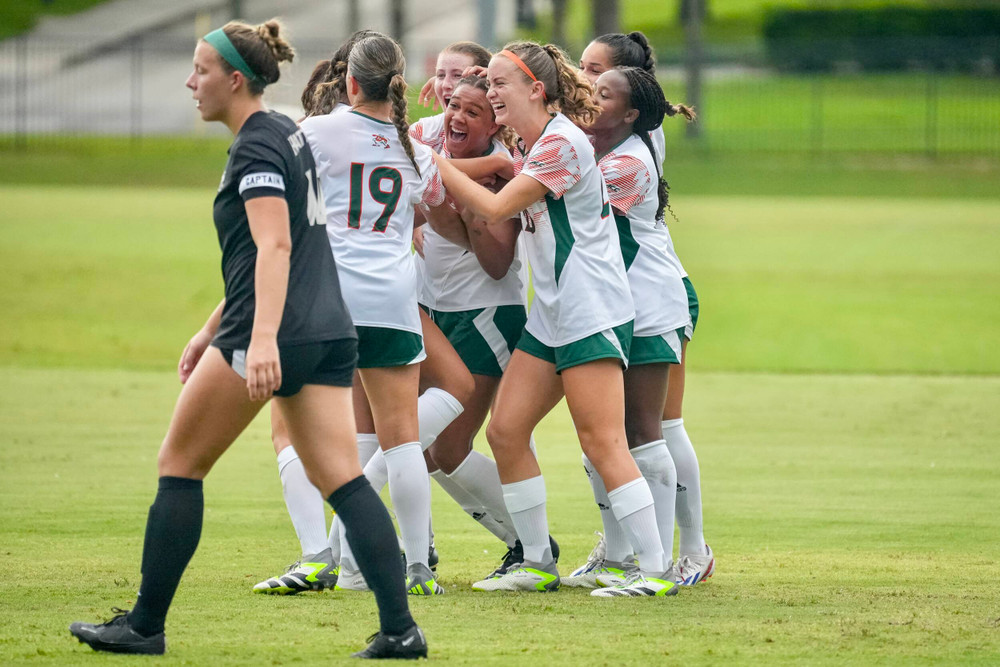 But the Hurricanes were far from done.
Less than nine minutes into the second frame, Miami was awarded a free kick in Stetson's half.
Redshirt freshman Reese Wheeler delivered a picture-perfect service into the box. Freshman forward Caroline Hood soared through the air and headed home her first career goal to double the Hurricanes' lead.
"I blacked out," said Hood, who became the first Miami freshman to score a goal in their collegiate debut since Ine Østmo in 2019. "I looked up and freaked out a little bit. I was just really surprised. I love these girls. To get the first one down, I'm really so excited for the rest of the season."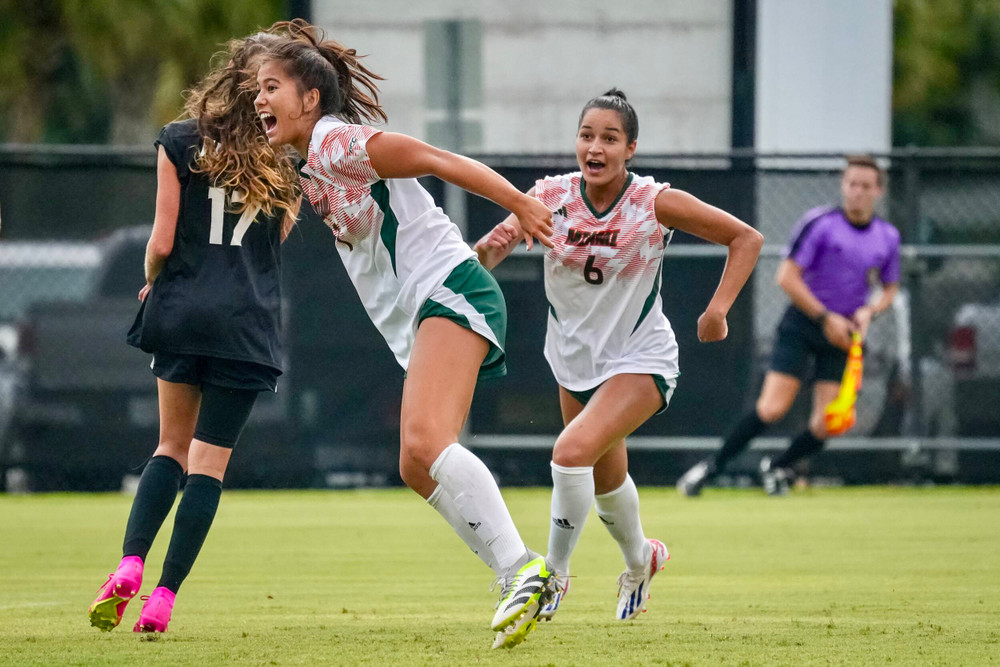 In the 72nd minute, the team's returning leading goal scorer joined the party.
Off a cross from fifth-year defender Taylor Shell,  junior midfielder Lauren Meeks punctuated Miami's season-opening victory with her third tally in the last seven matches, dating back to last year.
With the win, the Hurricanes sport a 15-9-2 mark all-time in their first contest of the campaign, including a 4-1-1 ledger under Barnes.
Up next, the Hurricanes return home to host fellow South Florida foe FAU. Kickoff is scheduled for 6 p.m. at Cobb Stadium Sunday.
To keep up with the University of Miami soccer team on social media, follow @CanesFutbol on Twitter, Instagram and Facebook.