Anderson Elevated to Assistant Coach, Recruiting Coordinator
CORAL GABLES, Fla. — University of Miami head coach J.D. Arteaga announced the elevation of Jonathan Anderson to assistant coach and recruiting coordinator for the upcoming 2024 season.
"Jonathan bleeds orange and green," Arteaga said. "He grew up at our ballpark and is as big a fan of the Hurricane baseball program as anyone. Even though he didn't play here, Jonathan understands our storied history and knows what a Miami Hurricane looks like on the field, in the classroom and in the community. His love and passion for our program will help us get back to Omaha."
Anderson joined the Hurricanes prior to the 2020 campaign, serving as the director of player development.
In his prior role, he helped with a variety of duties including coordinating video, baseball analytics and recruiting.
The Miami native returned home after 10 seasons as an assistant coach at Dartmouth, including the final seven years as the lead assistant for the Big Green. Over his decade at Dartmouth, Anderson served as the third-base coach, worked with the outfielders and oversaw the hitters and recruiting.
"I am very excited and cannot thank J.D. enough for this incredible opportunity," Anderson said. "The University of Miami baseball program has had an enormous impact on my life since I was seven years old thanks to Coach Fraser, Coach Morris and all of players that I have had the chance to get to know and form special relationships with since 1992.
"Coming back here four years ago, I fulfilled a lifelong dream to be a Hurricane and I have enjoyed every day at Miami being a part of this program. I have so much respect for the rich tradition and history of our program, our great fans, all the great players of the past — many of whom treated me so well as a kid — along with our current and future student-athletes, that this program will always deserve to get my very best."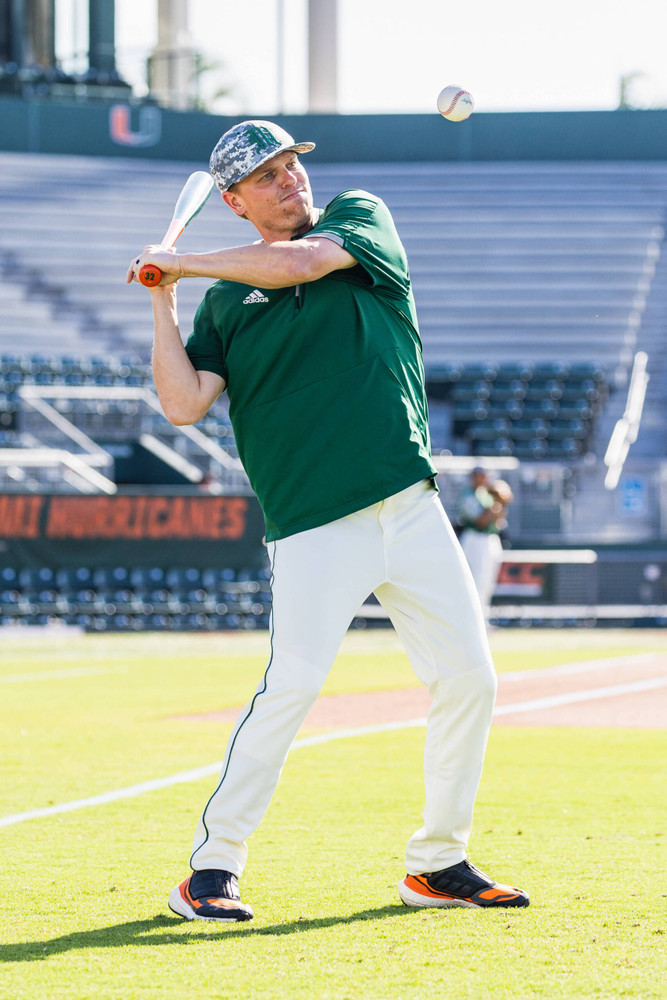 Dartmouth enjoyed terrific success with Anderson on staff, winning Role Division titles in each of his first six seasons, including an Ivy Championship in 2010 that brought about a berth in an NCAA Regional. The Big Green went on to win a game in the Coral Gables Regional, defeating FIU, 15-9, the first Dartmouth victory at a regional in 23 years.
Prior to his time at Dartmouth, Anderson spent the 2008-09 campaigns coaching at his alma mater, Duke University, where he worked with the outfielders, oversaw bunting and also helped out with the hitters and baserunners. He was the director of the Duke Baseball Academy camps, managed the recruiting database and assisted with academic development, compliance and travel.
During the summer of 2007, Anderson got his first coaching experiencing with the New Bern River Rats in the collegiate Coastal Plain League, working with the outfielders and coaching first base.
Following a standout career at Gulliver Prep in Miami, Anderson was a two-way player as an outfielder and pitcher at Duke. He led the Blue Devils with a .313 batting average and made 11 starts on the mound as a junior. Anderson improved to a .337 clip in his senior campaign, while posting a 2.91 ERA over 52.2 innings with three saves.
Anderson and his wife, Diane, reside in Miami Lakes.
To keep up with the University of Miami baseball team on social media, follow @CanesBaseball on Twitter, Instagram and Facebook.