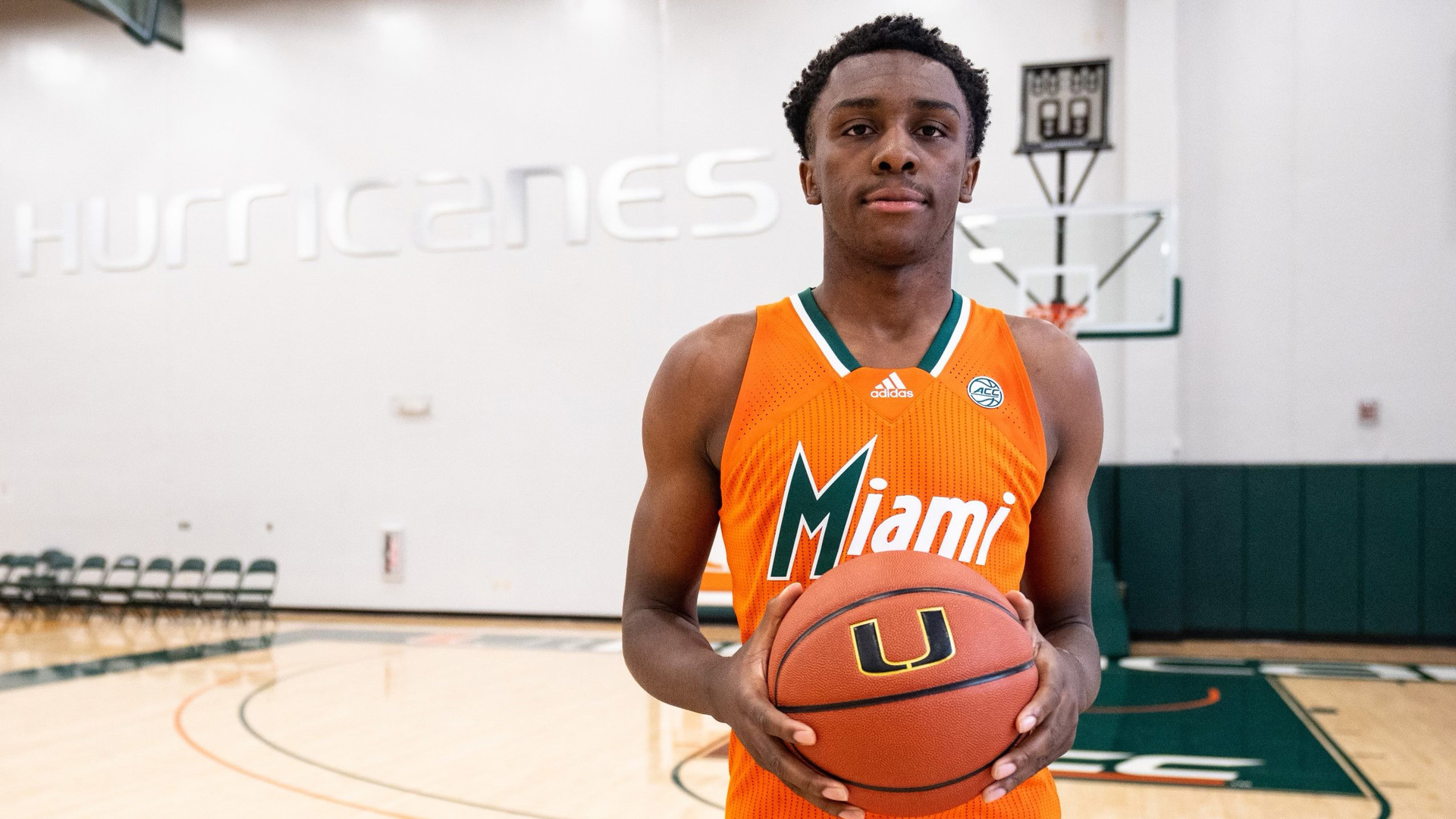 CORAL GABLES, Fla. – University of Miami head men's basketball coach Jim Larrañaga announced Friday the signing of Paul Djobet.
A 6-foot-7, 193-pound guard originally from Lille, France, Djobet currently attends West Oaks Academy in Orlando, Fla. He will join the Hurricanes in advance of the 2023-24 campaign.
"We are happy to welcome Paul and his family into our program. Paul is a hard-working, competitive player who possesses tremendous length, a versatile skill set and great positional height," Larrañaga said. "He has continued to polish his game and made impressive strides this past year. In addition, he is a humble individual who will mesh well with the culture we have created at The U. My staff and I believe Paul has excellent upside and a bright future at Miami."
Djobet is coming off a stellar senior season in which he averaged 17.0 points and 10.0 rebounds per game and helped West Oaks reach the Sunshine Independent Athletic Association (SIAA) state title game. He earned SIAA Player of the Year and First Team All-State recognition.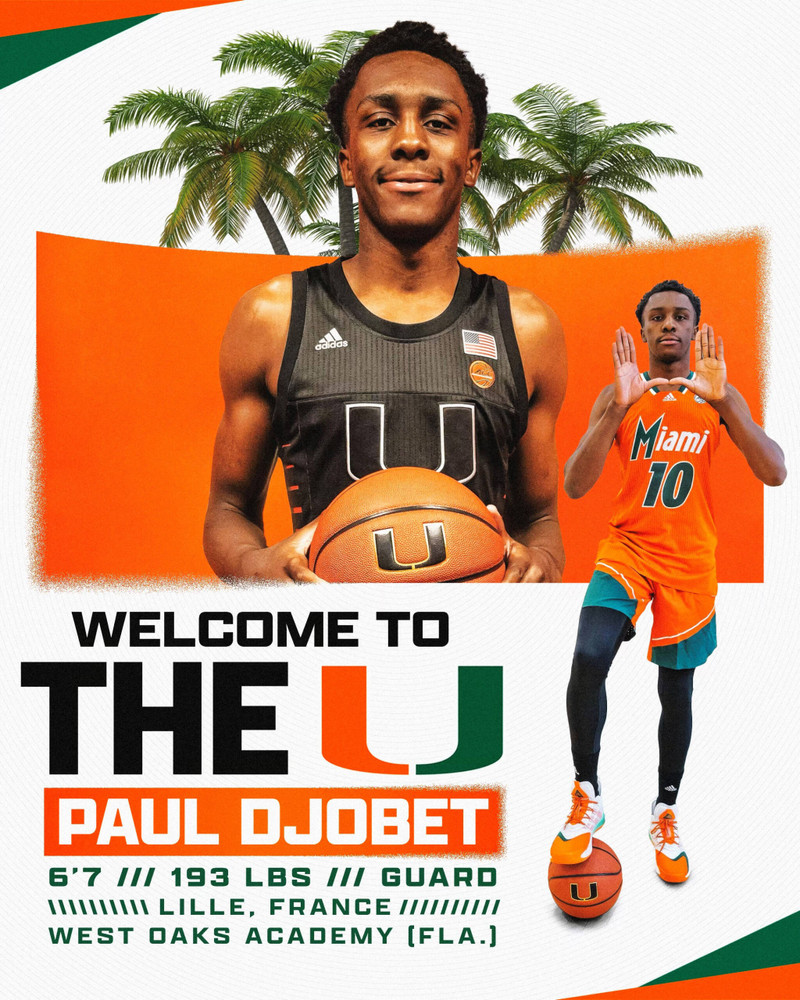 In addition, Djobet received First Team All-Grind Session accolades for his play in the prestigious event, posting multiple double-doubles and leading his team to the semifinals. On the AAU circuit, he competed for the Showtime Ballers.
Prior to transferring to West Oaks, Djobet spent two years at Solid Rock Academy in Riverdale, Ga., where he won the Georgia Independent School Association (GISA) state title and GISA Player of the Year both seasons. He began his high school tenure in his home nation of France.
Djobet is considered a four-star recruit by ESPN, which ranks him as the No. 14 player in the state of Florida. Rivals also tabs the newest Hurricane as a three-star prospect.
"Paul Djobet made his mark last summer on the circuit. He owns a great frame at 6'7 with a 7'0 wingspan," ESPN recruiting director Paul Biancardi said. "He's from France and has only been playing in the States for the last few years. His versatility to drive the ball past different-sized defenders is real. He possesses touch both inside and out, which makes him a creative scorer. The next step is to rebound with urgency and refine his skills. Djobet has plenty of promise and Coach Larrañaga has an uber successful track record in winning and player development."