Erickson, Foreman, Johnson Selected to Miami Football Ring of Honor
CORAL GABLES, Fla. – Miami Athletics announced Friday that national championship head coaches Dennis Erickson and Jimmy Johnson and All-America running back Chuck Foreman have been selected to the football program's Ring of Honor Class of 2023.
The Ring of Honor was established in 1997 and serves as the highest honor for a Hurricanes football player or coach. The Class of 2023 will be formally inducted at halftime of Miami's game against Clemson on Saturday, October 21 at Hard Rock Stadium.
"We are thrilled to welcome Dennis, Chuck and Jimmy into the Ring of Honor," Vice President/Director of Athletics Dan Radakovich said. "Dennis and Jimmy are two of the greatest coaches in college football history and presided over an incredible run of championship football in Coral Gables. Chuck is one of the best running backs in Miami's storied history, which propelled him to a stellar NFL career.
"All three men are incredible ambassadors for the University of Miami and we are looking forward to honoring them on October 21."
Erickson was Miami's head coach from 1989-94, succeeding Johnson. His 63-9 record represents the highest winning percentage (.875) in program history. Erickson is the only head coach to win two football national championships at Miami, leading the Hurricanes to titles in 1989 and 1991. Miami also advanced to the national championship game in 1992, the year quarterback Gino Torretta became the second Hurricane to win the Heisman Trophy.
Erickson left UM after the 1994 season to become head coach of the NFL's Seattle Seahawks for four seasons. He later served as the head coach of the San Francisco 49ers and had college head coaching stints at Idaho, Wyoming, Washington State, Oregon State and Arizona State over the course of his career. He is a member of the College Football Hall of Fame.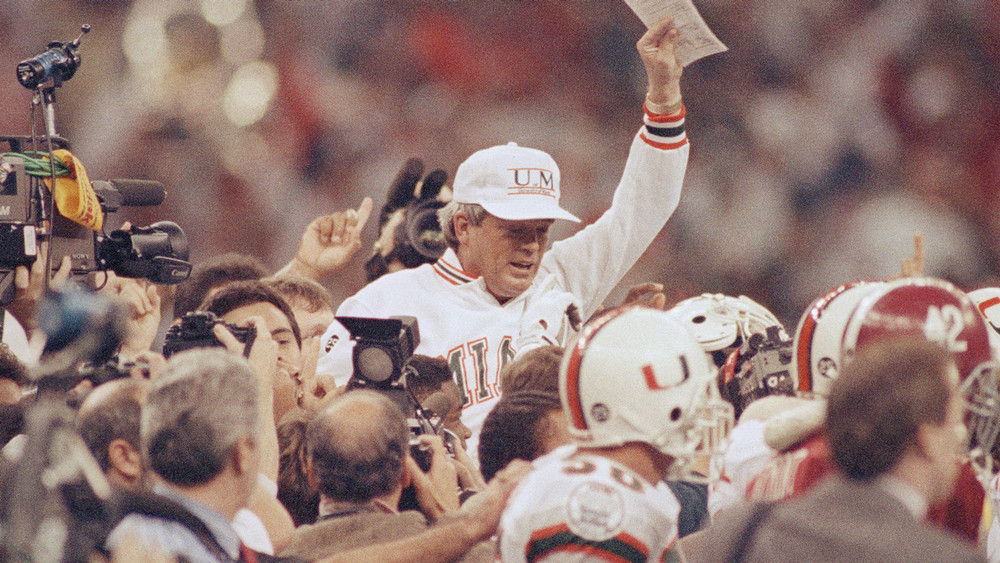 Foreman played three seasons at Miami from 1970-72, earning first-team All-America honors as a senior. He left UM with 1,631 career rushing yards and 17 career touchdowns. He still ranks fifth in Miami history in career all-purpose yards with 3,365.
Foreman was a first-round pick of the Minnesota Vikings in 1973, earning NFL Offensive Rookie of the Year honors and a Pro Bowl invitation in his debut season. He played six seasons for the Vikings and one season for the New England Patriots, earning five overall Pro Bowl berths in addition to first-team All-Pro honors in 1975. Foreman rushed for 5,950 career yards and 53 touchdowns, adding 350 receptions for 3,156 yards and 23 touchdowns.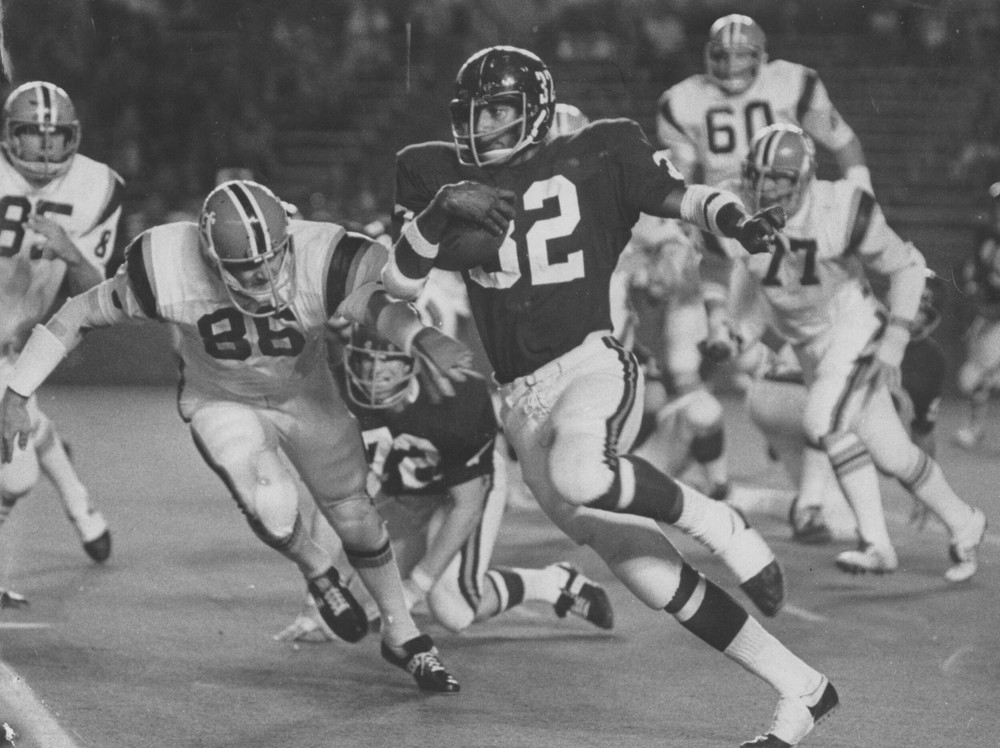 Johnson was Miami's head coach from 1984-88, compiling a record of 52-9. He led the Hurricanes to an undefeated regular season and national championship appearance in 1986, a season in which quarterback Vinny Testaverde won the program's first Heisman Trophy. In 1987, Miami again posted an undefeated regular season before defeating top-ranked Oklahoma in the Orange Bowl and earning UM's second national championship.
Johnson left Miami after the 1988 season to become head coach of the National Football League's Dallas Cowboys, where he won two Super Bowls. He later returned to South Florida as head coach of the Miami Dolphins before embarking on an award-winning broadcasting career for FOX NFL Sunday. Johnson is a member of both the College and Pro Football Hall of Fame.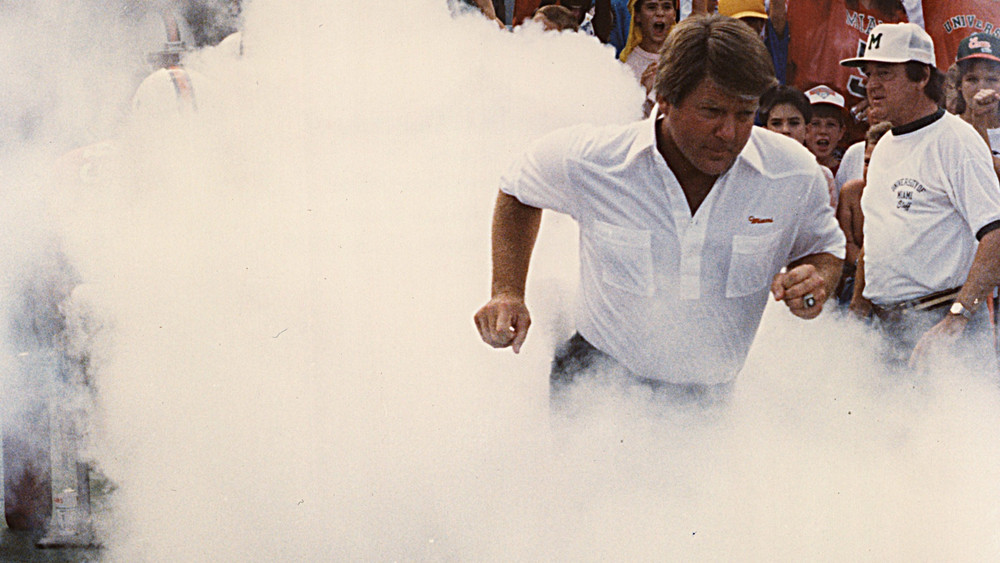 The Class of 2023 will increase the total Ring of Honor membership to 27 Hurricanes – 24 players and three coaches. The full Ring of Honor list of players and coaches is below.
Class of 1997: Jim Dooley, Ted Hendricks, George Mira, Vinny Testaverde
Class of 1999: Ottis Anderson, Don Bosseler, Bernie Kosar, Burgess Owens
Class of 2008: Edgerrin James, Jim Kelly, Cortez Kennedy, Jim Otto, Gino Torretta
Class of 2009: Bennie Blades, Eddie Dunn, Steve Walsh
Class of 2014: Jerome Brown, Russell Maryland
Class of 2017: Michael Irvin, Ray Lewis, Ed Reed, Warren Sapp, Sean Taylor
Class of 2021: Howard Schnellenberger
Class of 2023: Dennis Erickson, Chuck Foreman, Jimmy Johnson
For Miami Hurricanes football ticket information visit miamihurricanes.com/tickets.