Walters Garners NCBWA All-America Accolade
CORAL GABLES, Fla. — Miami Hurricanes right-hander Andrew Walters picked up his second All-America honor of the year, as the junior was tabbed a first-team selection by the NCBWA Wednesday.
Walters, who was named a Collegiate Baseball First Team All-American on June 1, is one of just three relievers to make the 24-player first team.
An NCBWA Stopper of the Year Award finalist, Walters put together one of the finest seasons in program history. The 6-foot-4, 222-pound closer tallied a 4-0 ledger with a 1.21 ERA and a co-ACC-high 12 saves.
The Palm Bay, Fla., native allowed only six earned runs across 44 2/3 innings, while holding opposing hitters to a team-best .179 batting average.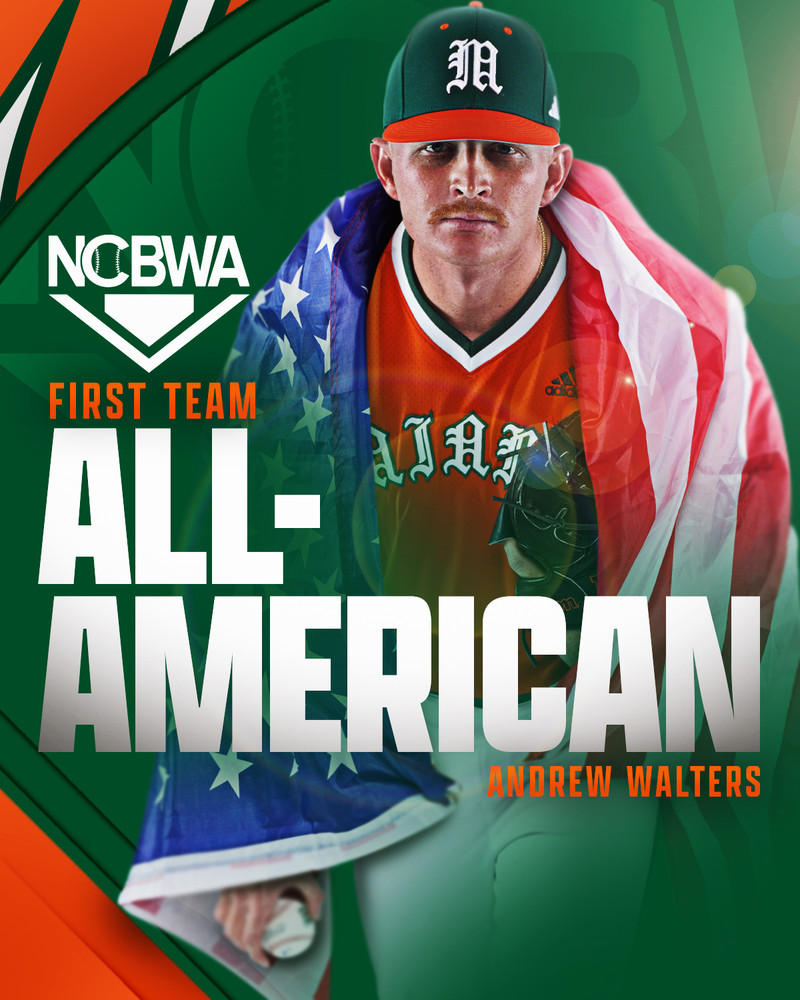 Walters totaled a 10.3 strike-out-walk ratio, mounting 72 punchouts and just seven walks.
The All-America distinction is the seventh of Walters' career after being honored a consensus pick in 2022.
The NCBWA's 23rd annual All-America teams can be viewed HERE.
To keep up with the University of Miami baseball team on social media, follow @CanesBaseball on Twitter, Instagram and Facebook.