Two Hurricanes Selected on Final Day of 2023 NFL Draft
CORAL GABLES, Fla. – Tight end Will Mallory and cornerback DJ Ivey were selected on the final day of the 2023 NFL Draft, which wrapped up Saturday in Kansas City, Mo.
The Indianapolis Colts selected Mallory in the fifth round (162nd overall), while the Cincinnati Bengals selected Ivey in the seventh round (246th overall). The pair joined cornerback Tyrique Stevenson, who was picked in the second round by the Chicago Bears on Friday night.
One of the most productive tight ends in Miami history, Mallory posted career totals of 115 receptions, 1,544 yards and 14 touchdowns over the course of his career. The Jacksonville native, who was named to the All-ACC Second Team in 2023, posted career-best numbers in his final year with team-high totals of 42 catches and 538 yards.
Mallory added to Miami's legacy of "Tight End U," becoming the 14th Hurricanes tight end selected since 2000 and the first since Brevin Jordan by the Houston Texans in 2021.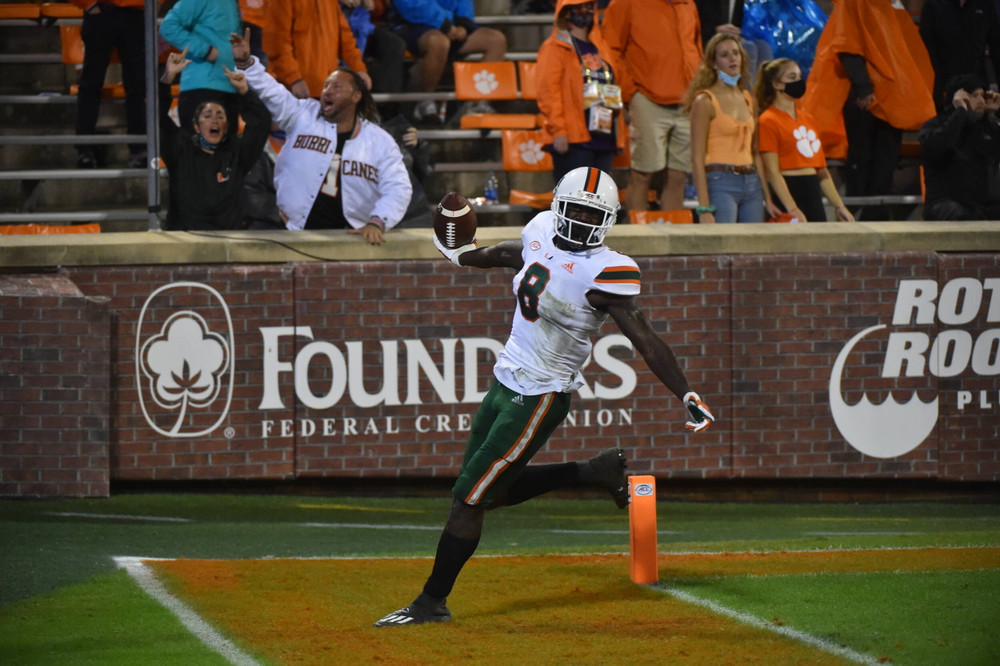 Ivey started 32 games over five seasons, amassing 127 tackles, 17 passes defensed, six interceptions and two forced fumbles. The Florida City native posted a career-high 32 tackles and seven passes defensed in 2022.
The selection of Stevenson by the Bears extended Miami's streak to 49 straight years with at least one draft pick (dating back to 1975), marking the fourth-longest active streak of any FBS program nationwide.