Stevenson Ready to Join Bears
For Tyrique Stevenson, the opportunity to play in front of family and friends was beyond special.
It's one of the biggest reasons the South Florida native and former Miami Southridge star made the decision to return home and join the Hurricanes after two seasons at Georgia and why he treasured every opportunity he had to take the field at Hard Rock Stadium.
"I have a bunch of Miami Hurricanes fans in my family and just being able to go out and have that 'U' on the side of my helmet, that was [the] realization [of a] plan for me," Stevenson said.
Next time he takes that field, though, Stevenson will be living out another dream, this time as a cornerback in the National Football League.
On Friday night, surrounded by the same friends and family members who've cheered every step of his football journey, Stevenson became the first Hurricane taken in the 2023 NFL Draft when he was selected in the second round by the Chicago Bears with the 56th overall pick.
Moments after his name was announced by former Hurricanes and Bears great Devin Hester at the draft in Kansas City, Missouri, Stevenson donned a Bears cap and on a video call with Chicago reporters, made a promise to the Bears faithful who cheered his selection.
"For people who don't know me, and me coming to the Bears, you're going to get a dog player that's coming in with his head high and [who holds] himself to his integrity to the game and to his dedication and to his passion to the game. You're getting an all-out baller who's coming in ready to make an impact from day one."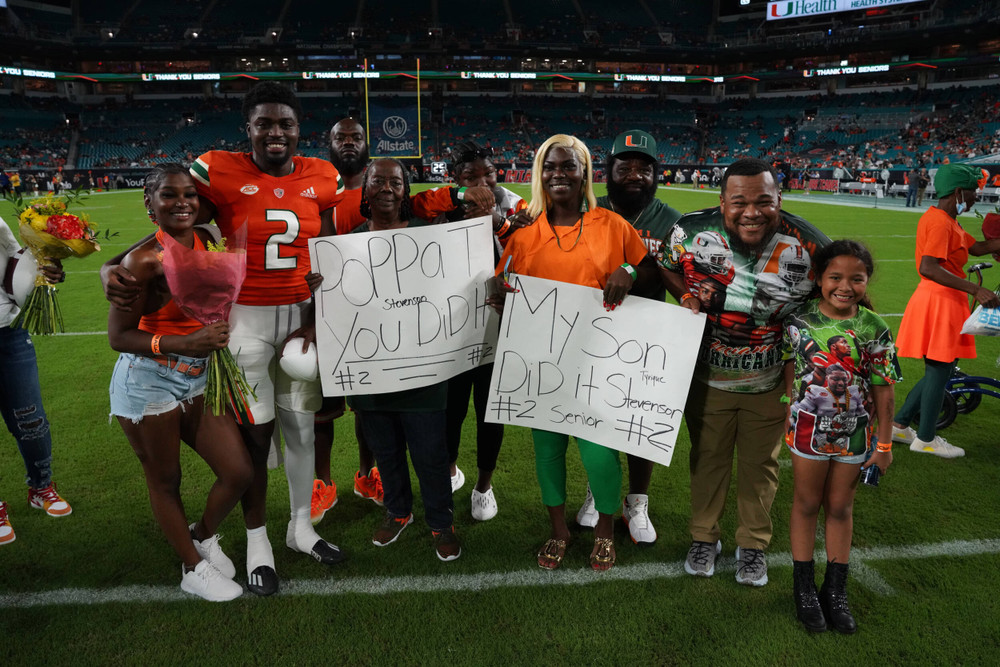 Stevenson made an impact at Miami, too.
The 6-foot, 198-pound corner totaled 66 tackles, three interceptions and broke up 10 passes in his 20 starts for the Hurricanes, earning third-team All-ACC recognition last season and All-ACC honorable mention recognition in 2021.
He became the highest-drafted Miami defensive back since Artie Burns went to the Pittsburgh Steelers in the first round of the 2016 draft.
On Friday, Stevenson said he's confident his experiences at both Georgia and Miami prepared him for the challenges he'll now face in the NFL.
"I respect every opponent and their game because at the end of the day, you've got to perfect your game and go out there and show it to the world. So, everybody that I went up against in college has been elite in my understanding," Stevenson said. "They have their own set of rules in their game that they bring to the table [and that] makes me such a better player. So, just the elite competition on the practice field at both institutions and then going out there and having to go against guys I only get to watch once a week and they're coming out [with] their best game, that prepared me for the League."
While Stevenson joked he had a selection of caps ready to wear at his family's draft party, the cornerback did share he'd had contact with the Bears – who traded up four spots to select him – ahead of the draft.
The team brought him in for a visit where he had the opportunity to speak with Bears head coach Matt Eberflus and defensive coordinator Alan Williams, among others.
"Our interaction was nothing more than talking a little bit of old-school football and the tradition of the Bears," said Stevenson, one of three defensive players selected by the Bears on Friday. "We talked more about life and how he wants to be a player coach and how he wants to interact with the players in the building and how the players should be able to come in the building and feel like it's a safe haven so we can be able to come out there and give our all once we step on the field…
"Me and him talked and he was like the only reason I'm on a visit was because I played the game how it used to be played, very tough and very physical."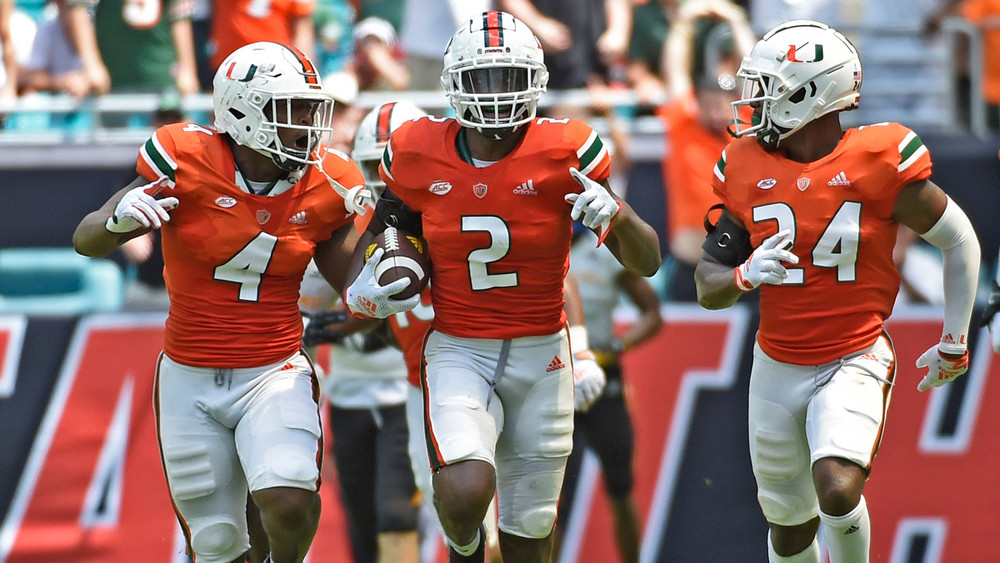 Another topic of conversation during his visit to Chicago? Stevenson's willingness to adapt to the Bears' defensive scheme.
"I have no problem playing off, I have no problem playing zone, I have no problem playing man," Stevenson stressed. "Whatever the defense needs [from] me, I'm going to go out there and perfect my craft so I can go out there and be the best teammate and best defender on the field at all times."
Now, with the Senior Bowl, the NFL Scouting Combine and the draft behind him, Stevenson knows it's time to truly dive in to the process of transitioning to the next level.
It's a transition he said Friday he can't wait to begin.
"I'm just happy to have this opportunity and was just sitting here with my family, just waiting to hear my name called," Stevenson. "It feels good to be a Bear. It's time to get to work."