Opportunity of a Lifetime
CORAL GABLES, Fla. – Will Mallory fell in love with football at an early age.
His father, grandfather and uncles – all of whom have coached at a high level – undoubtedly fostered that love, often bringing him to games and practices where a young Mallory had the opportunity to meet – and learn from – some of the sport's brightest stars.
Now, years after he hobnobbed with the likes of Jimmy Graham and Jeremy Shockey while his father, Mike, was on the New Orleans Saints coaching staff, Mallory stands ready to take the next step in his own football journey when the NFL Draft begins on Thursday in Kansas City.
Needless to say, the former Hurricanes tight end can't wait to see what the future holds, not only for him but for the rest of his Miami teammates who will be hoping to get one of those coveted calls from an NFL team, too.
"You grow up dreaming of this moment. You just kind of mark off goals in your career of what you want to try and accomplish, so [the draft process] has been surreal," Mallory said. "This has been a great experience. I've met a lot of great people and I've really enjoyed it."
Like the rest of Miami's draft-eligible prospects, Mallory has spent the better part of the last four months going through the job interview of his life.
He and former Hurricanes cornerback Tyrique Stevenson had the opportunity to show NFL personnel what they could do at both the Senior Bowl and the NFL Combine. There have been countless meetings and conversations with scouts, coaches and general managers.
And last month, the pair returned to Coral Gables for one last opportunity to take the field in orange and green with their teammates at Miami's Pro Day.
All of it has been a bit of a blur, but, Mallory said, the experience has only deepened his love for the game he has played all his life.
"When you're getting ready for those meetings and interviews with NFL teams, you're studying football like a coach so you can explain it like a coach and show them how professional you are and how much this game means to you," said Mallory, who had a team-high 42 catches for a team-high 538 yards last season for the Hurricanes. "It's been a really cool experience and I feel like I've fallen even more in love with the game, which just gets me more excited to take this to the next level. This is what I want to do for my career as long as I'm able to."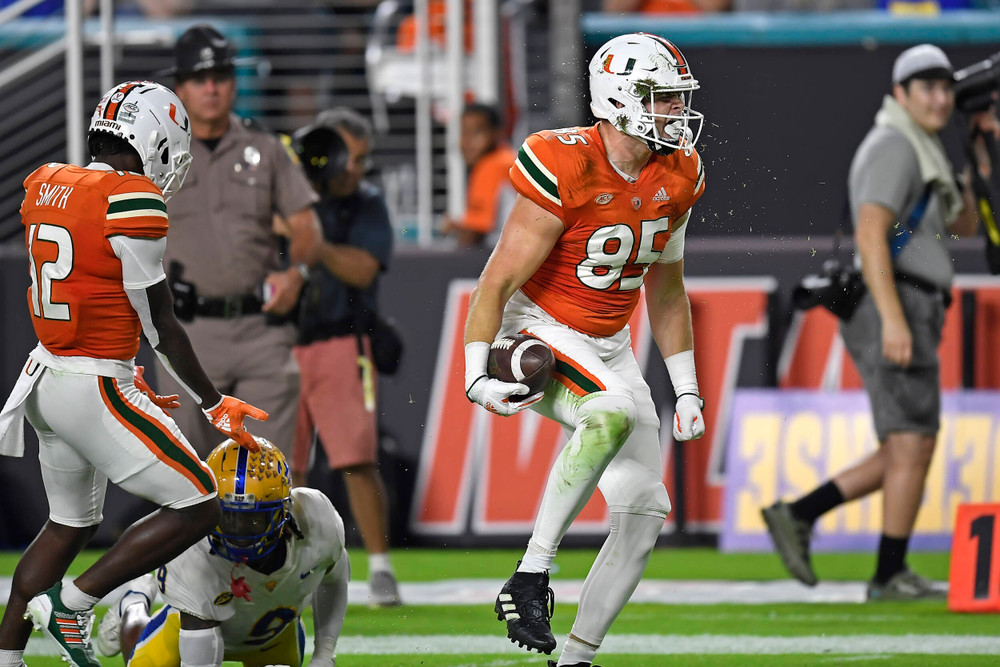 Stevenson has tried to make the most of his draft experience, too.
The cornerback, who had 25 tackles and two interceptions last season has seen his draft stock rise in recent weeks after strong showings first in Mobile, then Indianapolis.
But, as the draft approaches, Stevenson said he is doing his best to focus not on when his name might be called, but on the opportunity that awaits him when it is.
"I really don't have a preference. I've been putting in the work for so long…I just have been playing football forever and I love the game of football," Stevenson said at Miami's Pro Day. "Whatever opportunity I'm blessed with and whatever selection I get picked with, once I'm in the door, I'm going to give it my all while I'm there."
Stevenson – a transfer who started his college career at Georgia – also made it clear at Pro Day that he believes his time as a Hurricane helped prepare him for the next level.
"Transferring from Georgia to Miami gave me that [exposure to a] different type of game," Stevenson said. "The SEC is really big-boy ball…It's a lot of running, a lot of in-between-the-tackles. The ACC is more of a passing league…It just gave me the opportunity to get the full loop around."
And for Stevenson, a South Florida native who starred at Miami's Southridge High, the opportunity to play college football in his hometown was also personal.
Family and friends had the opportunity to cheer him on and he hopes he was able to serve as a role model for some of the aspiring young football players in his childhood neighborhood.
That's part of the reason Stevenson is already working to establish an organization that he says will help those young athletes find the same opportunities in the game he did.
"I just want to be able to inspire, to be honest. Right now, I'm starting a non-profit program and the only reason I'm starting that is to be able to give kids the opportunities that I had," Stevenson told reporters at the NFL Combine. "I had a 7-on-7 [team] that was a non-profit and it gave me the opportunity to be able to travel the world, see the world and see there are other things outside of Miami and that football can take you a long way once you lock in and focus.
"I'm starting that right now to use my platform and the stage that I'm on just to be able to give back. At the end of the day, I want to take all the knowledge that I gained and everything…if I can spark one person, one kid's life, just to get him that motivation not to give up, I made the impact that I needed to."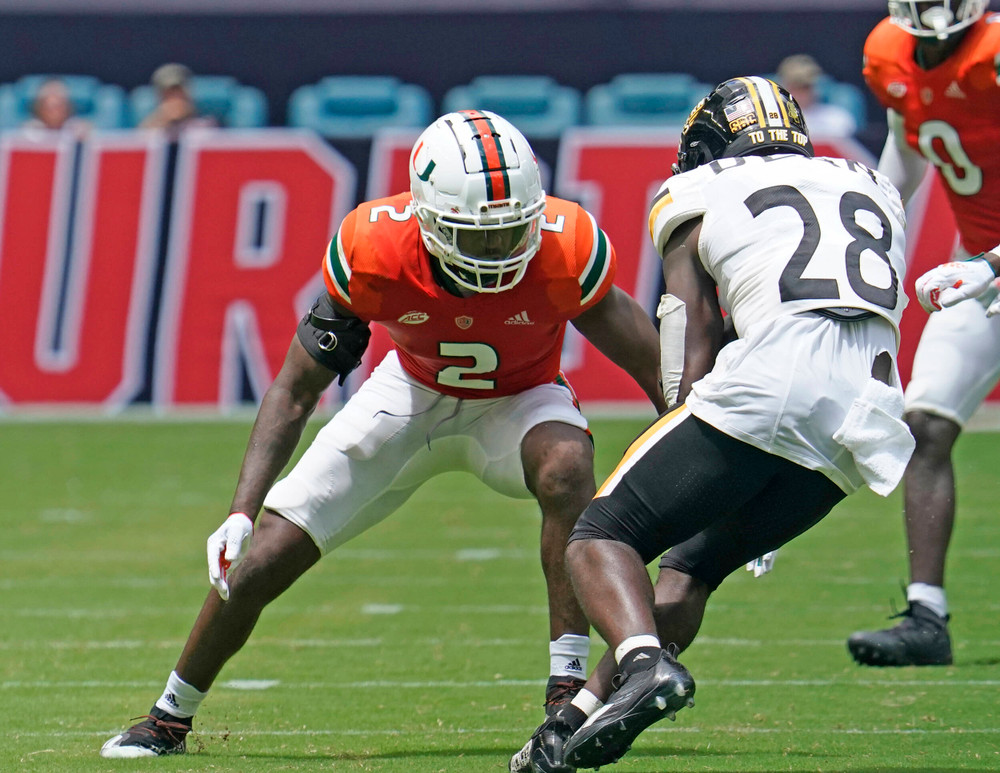 For Stevenson, Mallory and the rest of the draft-eligible Hurricanes, this weekend has the potential to be life-changing, an opportunity for them to see dreams become reality.
And, they know, it's also a chance to add their names to Miami's rich NFL Draft history.
That's not something any of them take for granted.
"I wanted to be a part of that 'Tight End U' tradition. I wanted to be part of that tradition of guys going to the league," Mallory said. "To be able to have the opportunity to do that just means a lot. That's why I came here. That's what I think is so special about Miami. I want to continue that tradition and legacy. Just having this opportunity really means a lot to me."