W. Tennis Falls, 5-2, at No. 53 Syracuse
SYRACUSE, N.Y. – The University of Miami women's tennis team dropped a 5-2 road decision Sunday at No. 53 Syracuse.
Although No. 23 Miami (5-2, 1-1 ACC) claimed the doubles point, but reeled in just one singles win at Drumlins Country Club.
"I still believe in this team and the talent we have. I'm still doubting our ability to simply tough out moments of discomfort," Miami head coach Paige Yaroshuk-Tews said. "In sports, that is actually more important than talent. If we don't make some much-needed change, we won't be able to reach our potential."
The Hurricanes built early 5-2 leads on two doubles courts, quickly taking control. Their first triumph came from fifth-year senior Daevenia Achong and fourth-year junior Maya Tahan, who downed Zeynep Erman and Shiori Ito, 6-2.
Minutes later, redshirt sophomore Alexa Noel and junior Isabella Pfennig gave Miami a 1-0 lead by finishing off a 6-3 decision against Ines Fonte and Viktoriya Kanapatskaya.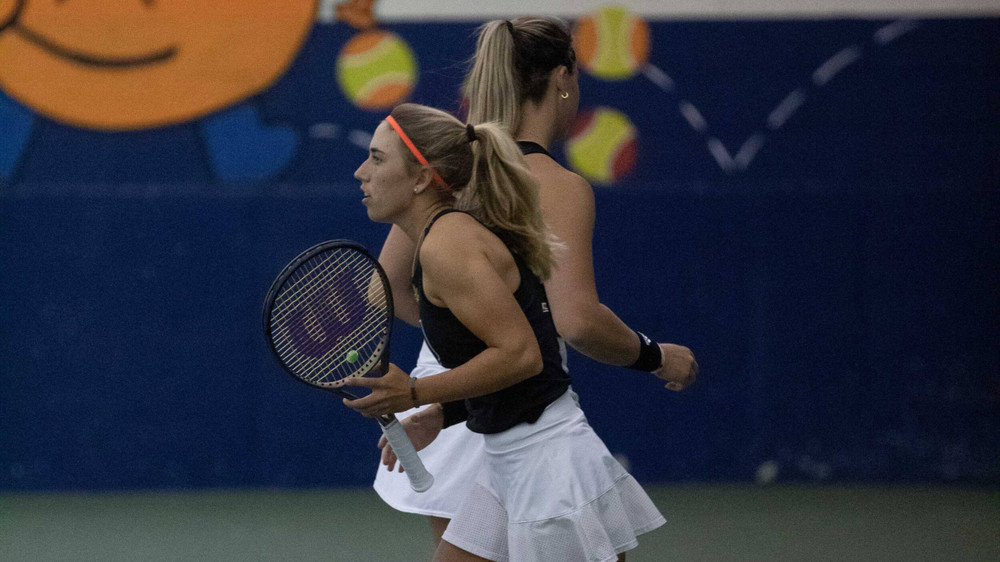 In the lone unfinished match, the Syracuse (9-0, 3-0 ACC) duo of Miyuka Kimoto and Polina Kozyreva held a narrow 4-3 edge on junior Audrey Boch-Collins and freshman Mia Mack.
The Orange took four opening sets and eventually closed all of them out in straight sets. First, Ito downed Mack, 6-4, 6-3, to level the score. Within minutes, Kanapatskaya put Syracuse ahead, 2-1, with a 6-3, 6-2 decision over Pfennig.
Erman knocked off eighth-ranked Noel, 6-4, 6-3, to extend the Orange's advantage up to 3-1 and put them one point away from victory. Moments later, though, Achong defeated Kimoto, 6-2, 3-6, 6-0, to slice the deficit in half.
Miami was unable to get the two remaining matches it needed, however, as Fonte defeated Tahan in a tiebreaker to clinch the win for Syracuse and keep the Orange undefeated with a 6-1, 7-6 (7-0) result.
The final matched was played out and proved to be a marathon, as Boch-Collins and Kozyreva played a tiebreaker that included 34 total points. After the lengthy back-and-forth affair, Kozyreva earned a 4-6, 6-4, 1-0 (18-16) victory to end the day.
The Hurricanes are back in action Saturday at 11 a.m. when they square off with No. 14 UCF in Orlando, Fla., in the third of four straight road contests.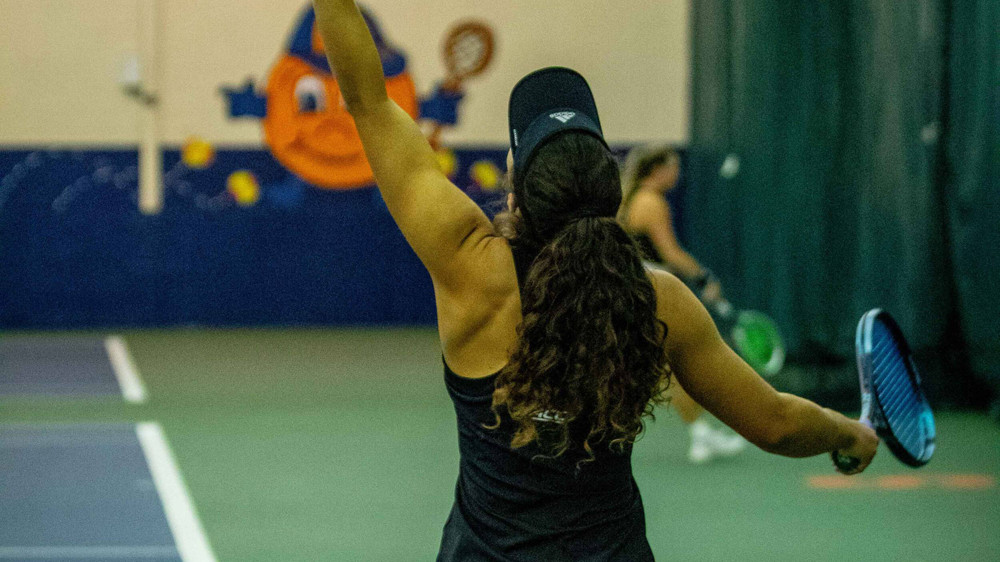 To keep up with the University of Miami women's tennis team on social media, follow @CanesWTennis on Twitter, Instagram and Facebook.
RESULTS
Doubles Competition
1. Daevenia Achong/Maya Tahan (UM) def. Zeynep Erman/Shiori Ito (SU), 6-2
2. Alexa Noel/Isabella Pfennig (UM) def. Ines Fonte/Viktoriya Kanapatskaya (SU), 6-3
3. Miyuka Kimoto/Polina Kozyreva (SU) vs. Audrey Boch-Collins/Mia Mack (UM), 4-3, unf.
Singles Competition
1. Zeynep Erman (SU) def. No. 8 Alexa Noel (UM), 6-4, 6-3
2. Viktoriya Kanapatskaya (SU) def. Isabella Pfennig (UM), 6-3, 6-2
3. Daevenia Achong (UM) def. Miyuka Kimoto (SU), 6-2, 3-6, 6-0
4. Polina Kozyreva (SU) def. Audrey Boch-Collins (UM), 4-6, 6-4, 1-0 (18-16)
5. Shiori Ito (SU) def. Mia Mack (UM), 6-4, 6-3
6. Ines Fonte (SU) def. Maya Tahan (UM), 6-1, 7-6 (7-0)