W. Tennis Adds Feb. 11 Home Match vs. No. 20 Cal
CORAL GABLES, Fla. – University of Miami head women's tennis coach Paige Yaroshuk-Tews announced Thursday the addition of one match to the 2023 slate.
No. 16 Miami (2-1) will host No. 20 Cal (2-1) in a top-20 showdown Feb. 11 at noon at the Neil Schiff Tennis Center. It will be the second top-25 matchup for the Hurricanes within their first five matches of the spring campaign.
The Hurricanes are 4-7 all-time against the Golden Bears, but the two sides have not met since Feb. 10, 2012, when they squared off in Charlottesville, Va.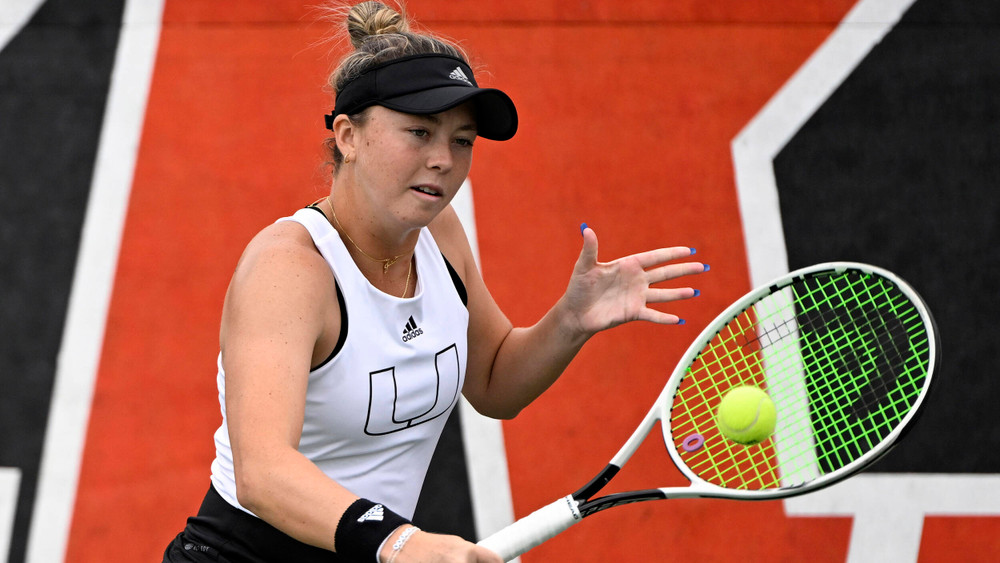 The match will be Miami's final one before beginning conference play, which starts Feb. 24 at 4 p.m. against Boston College in Weymouth, Mass.
Before facing the Golden Bears, the Hurricanes host FGCU eight days prior in a Friday matinee at the Neil Schiff Tennis Center, with action slated to begin at noon.
To keep up with the University of Miami women's tennis team on social media, follow @CanesWTennis on Twitter, Instagram and Facebook.