W. Tennis Places No. 16 in ITA Rankings
CORAL GABLES, Fla. – The University of Miami women's tennis team checks in at No. 16 in this week's ITA Top 25 Coaches Poll, as announced Wednesday morning.
Miami (2-1) split its two matches during ITA Kick-Off Weekend, logging a 4-0 victory Saturday against FIU before dropping a 4-3 decision Sunday against then-No. 24 Iowa State. The Cyclones are now No. 14 nationally.
The Hurricanes have now been ranked in the top 16 for 16 consecutive poll releases, dating back to Feb. 23, 2022.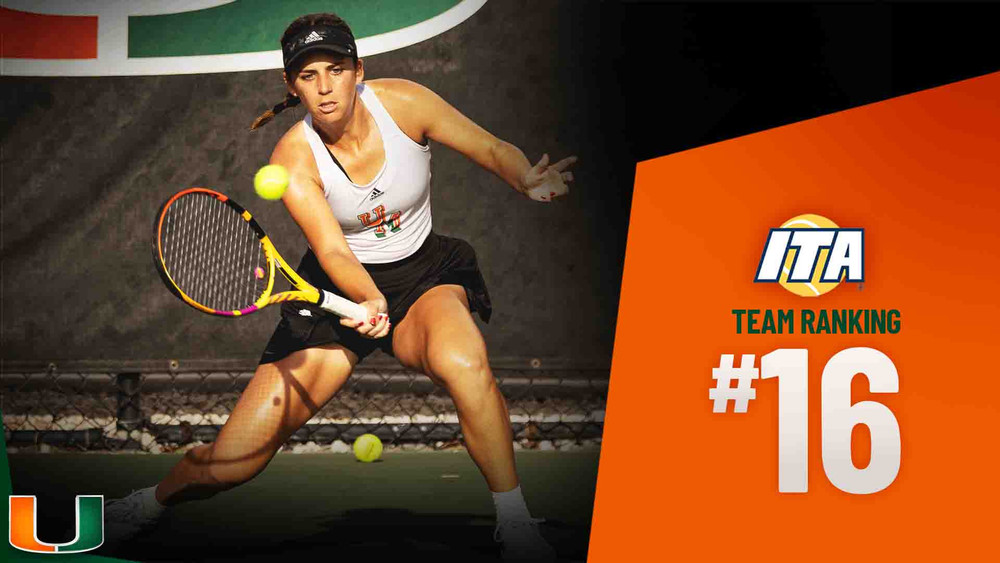 Miami is among five ACC teams in the top 20 of the ITA rankings, alongside second-ranked North Carolina, fourth-ranked Duke, seventh-ranked Virginia and No. 10 NC State. In addition, Georgia Tech and Notre Dame are among the five schools in the "receiving votes" category.
The complete ITA Top 25 Coaches Poll can be found HERE.
Miami resumes play Friday at noon when it squares off with FGCU at the Neil Schiff Tennis Center.
To keep up with the University of Miami women's tennis team on social media, follow @CanesWTennis on Twitter, Instagram and Facebook.