"It Means Everything to Play Here"
CORAL GABLES, Fla. – Each one of them had dreams that, initially, took them far from home.
After setting records at South Dade High, Frank Ladson Jr. signed with Clemson, where he twice had the opportunity to participate in the College Football Playoff.
Henry Parrish Jr. won a state championship at Miami's Christopher Columbus High, then headed to Ole Miss and totaled more than 1,000 all-purpose yards against SEC competition.
Jacob Lichtenstein, meanwhile, established himself as one of the top defensive linemen in Florida while playing at Cypress Bay High School in Weston before heading all the way across the country to play at USC, where he bounced back from injuries to total 28 tackles, six tackles for loss and four sacks last fall with the Trojans.
Different journeys, different experiences and yet each found his way back home to Miami where they're now sporting orange and green and hoping to, at long last, make an impact for their hometown program.
"When it's your city, it's a little different," said Ladson, a fourth-year junior receiver. "You want to play at a high level wherever you're at, but it's different when it's The U. That tradition, you don't want to let those past guys down, the guys who passed the torch."
Added Lichtenstein, a sixth-year redshirt senior, "It means everything to play here. I grew up watching [those] guys. Ed Reed's on the staff. Love Ed Reed. Love the way he plays the game. Complete ballhawk. Ray Lewis, I've watched motivational videos of Ray Lewis since I was a little kid. It just feels surreal to be working and playing in the same place those guys have all been through."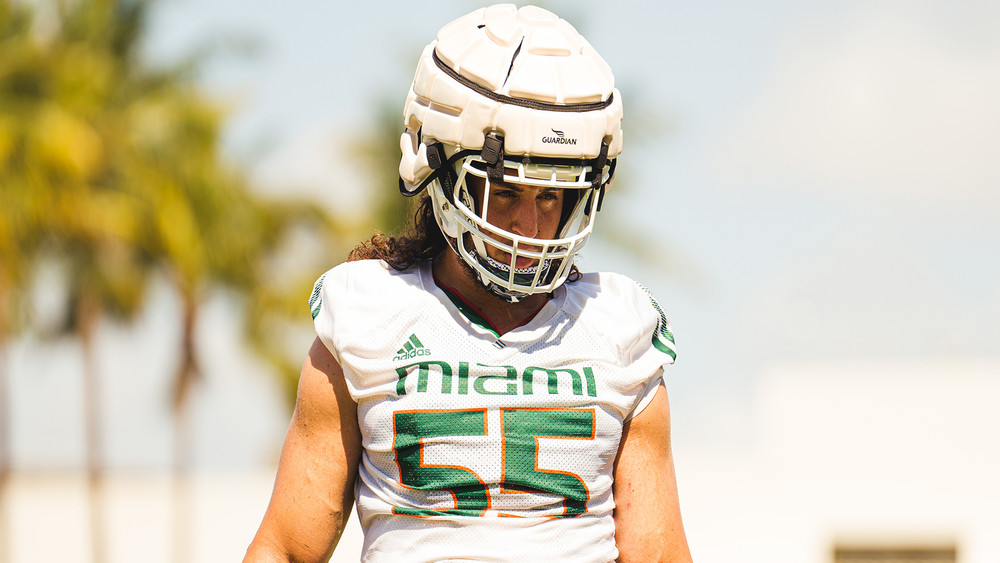 Over the course of the last six weeks, Miami's trio of South Florida transfers has participated in their first practices on Greentree. Before that, there was plenty of off-season conditioning with their new teammates. And on Saturday, they'll get the chance to once again suit up in front of family and friends when the Hurricanes play their spring game at DRV PNK Stadium.
It's an opportunity they're each looking forward to for their own reasons.
And each knows it's a small taste of what awaits when the season begins and they make their Hard Rock Stadium debuts, again, in front of the family and friends that have supported them through all of their journeys.
"At Ole Miss, it was a bit rough. My mom and dad had to pay an arm and a leg [to travel] and there wasn't much they could do," said Parrish, a third-year sophomore running back. "Just coming home, seeing my parents, seeing the looks on my parents' faces, it's very exciting. Thirty-minute [drive] and they can see me play…I feel like this is a good opportunity for me and my family."
As much as it means to be home, Ladson, Lichtenstein and Parrish all decided to come to Miami for other reasons, too.
One of the biggest? Each felt he could excel in a re-energized Hurricanes program now led by head coach Mario Cristobal, a Miami alum who himself returned home this offseason after leading the program at Oregon and serving just before that as an assistant coach at Alabama.
It was during Cristobal's time with the Crimson Tide that the coach first made an impression on Lichtenstein. So when the defensive lineman felt he needed a fresh start after five up-and-down seasons at USC, it was Cristobal and Miami that proved an appealing opportunity.
Some encouragement from former Hurricanes safety Bubba Bolden – a USC transfer himself – didn't hurt, either.
"Bubba and I are pretty close. He told me what it was like over here, told me they have everything in line for you to be successful," Lichtenstein said. "I know he wasn't part of a Cristobal team, but him saying that and me knowing what type of man Coach Cristobal is and the type of guys he was bringing in, I know this place is going to turn around. And I'm excited. I wanted to be a part of it…One thing that's extremely unique about Coach Cristobal is he's with the o-line and d-line almost the entire practice. I've never seen that before, or even heard of that – the coach spending almost the entire practice with the big men…To have the head coach on you, coaching you, there's nothing better."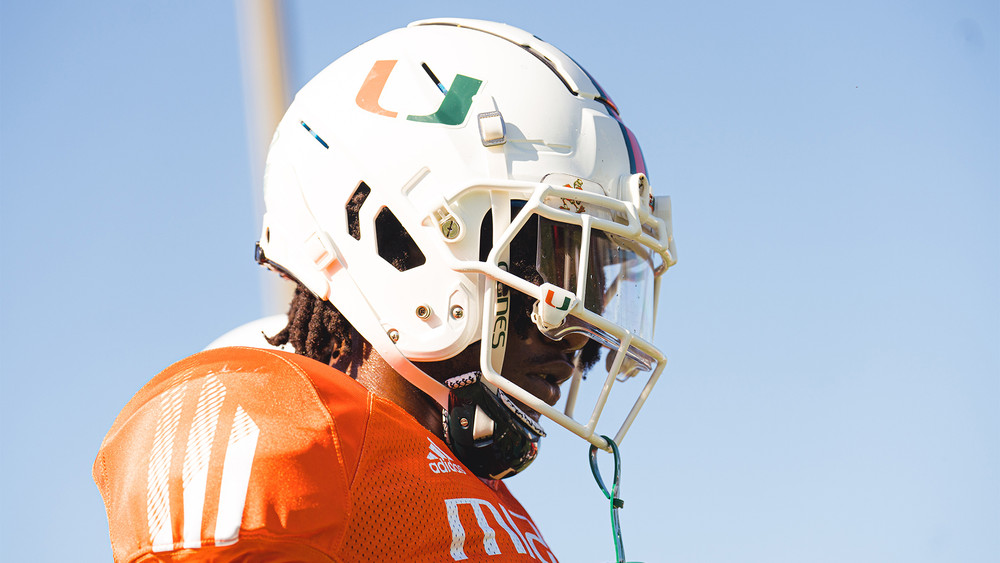 And Parrish's ties to his new coaching staff also run deep.
He previously worked with Hurricanes running backs coach Kevin Smith at Ole Miss and has his own connection with his new head coach, the two sharing the same high school alma mater.
"We just have that bond," the running back said of Cristobal with a smile. "He's a good guy. He has a good system. I'm just ready. I'm ready to work."
That willingness to work, each of the South Florida transfers knows, will make a difference as they try to continue finding their place on their new team and building bonds with their new teammates and coaches.
And for their part, each of the transfers is embracing all that comes with that process.
"I think we're putting in the work necessary. This is only the beginning," Lichtenstein said. "Once we get to summer and we get to really hit it hard and get into fall camp, the work is going to show in the season. I'm excited for it."
Added Ladson, "I wanted to hit the reset and what better place than just coming home. I believe in Coach Cristobal. He's going to make the best hires, bring in the best staff. And this is exciting because we're his first team since he's come back home. There's a level of expectation not just to go out there and win games, but how you're to handle yourself on and off the field. There's a certain level, a certain standard you have to play to and have to have…I just feel like everything is going to fall into place as long as I continue to go to work, continue to play at a high level and continue to grow as a young man."