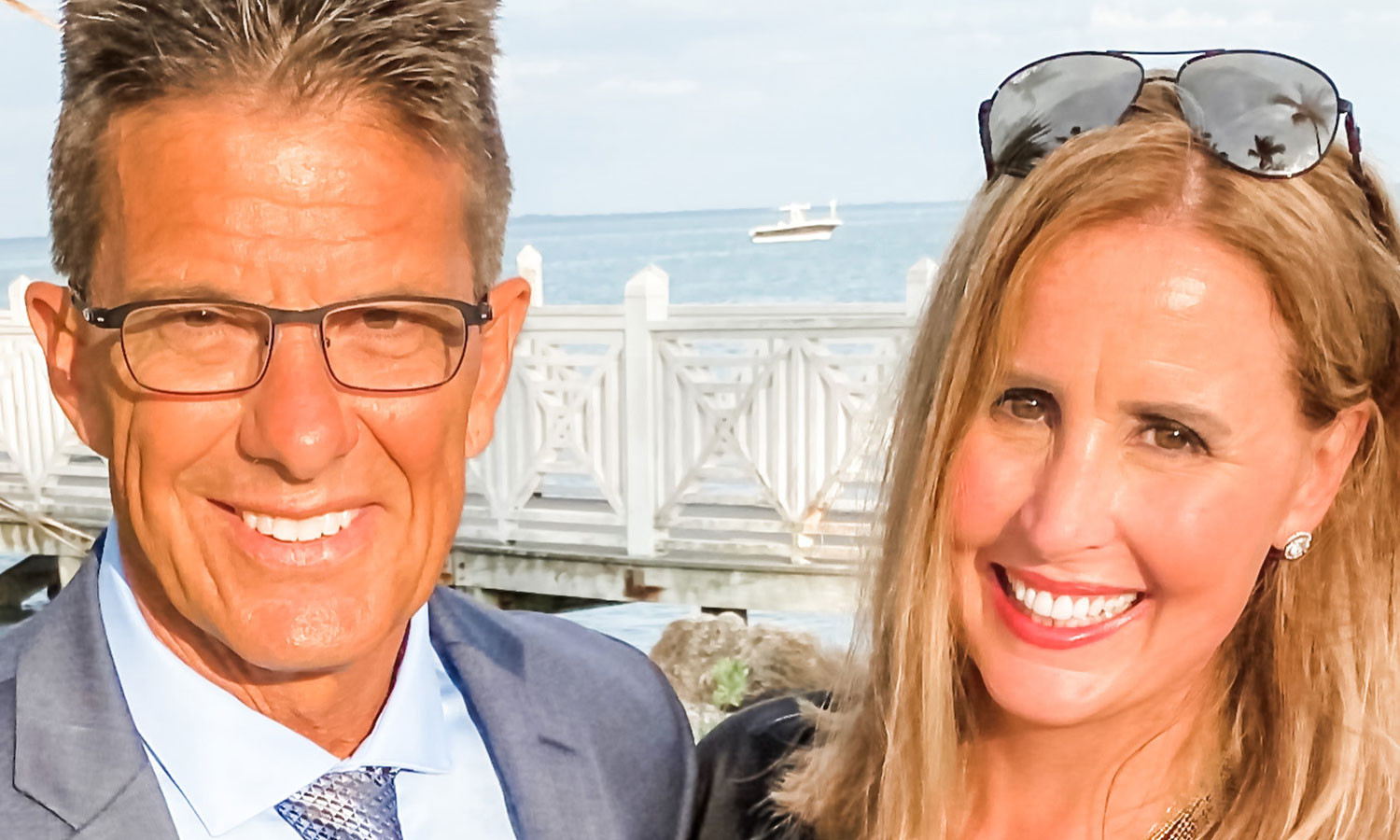 CORAL GABLES, Fla. – For the first few weeks of the season, Jaelan Phillips resisted temptation.
Every Thursday, after he and his fellow defensive linemen wrapped up their daily meeting, Phillips walked past the thoughtfully packaged cookies, brownies and cupcakes their coach had brought from home for his players to enjoy.
Sweets were never quite his thing, so it was relatively easy for Phillips to bypass the artfully decorated treats and leave them for another teammate or coach to enjoy.
But by Week Four, Phillips couldn't help himself. He gave in. And master baker Marianne Stroud – the wife of Hurricanes defensive line coach Todd Stroud – suddenly had her newest fan.
"I took one bite and I haven't turned back since," Phillips laughed. "Every week it's something different, some crazy decorations or flavors. … I'm a big red velvet guy and she made some red velvet moon pies with chocolate ganache in the middle. I ate the whole thing at 10 o'clock in the morning before practice. It was crazy."
It's reviews like those that make Marianne Stroud smile – and keep her happily baking away.
For the better part of her 32-year marriage, Stroud has used a series of tried-and-true recipes to stay connected not just to her football-coaching husband, but to the players he teaches and mentors on a daily basis.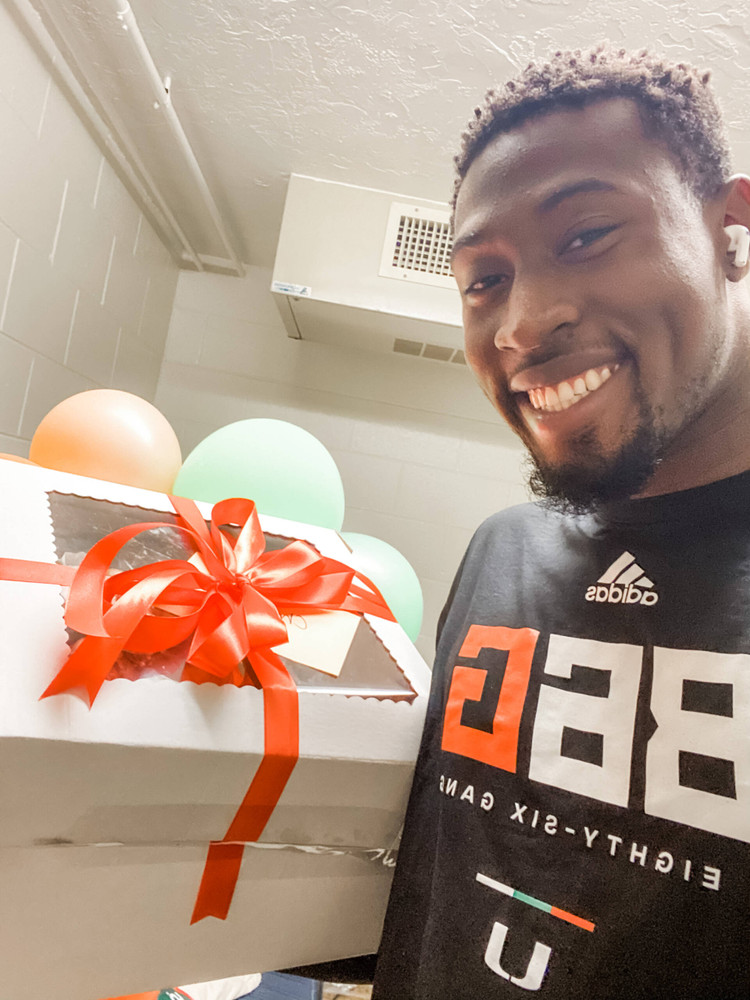 It was an idea inspired by Todd Stroud's own playing days at Florida State. Then, every Thursday practice ended the same way: with Diane Andrews, the wife of longtime Seminoles defensive coordinator Mickey Andrews, handing players homemade cookies as they walked off the field.
It was a gesture that remained with Stroud long after his graduation from Florida State and once Marianne Stroud learned how much that bit of kindness impacted her husband, she was determined to do the same thing for the young men Todd now coached.
"He had great memories of Diane doing that and when we returned and Todd was a coach there in 2007, she was still doing it," Marianne Stroud said. "That made such an impression on my heart. As coaches wives, when football season rolls around, we don't see our husbands very much and we're not always a big part of this project. But this is one way to give a moment, to give a smile and give our players something that tastes like mom or grandma made. I've just tried to pitch in and in Diane's memory, I do Thursday Treat Day, just like she did. I think of her every time I bake for the athletes. Every time."
During the beginning stages of Todd Stroud's career – when he and Marianne were raising three young daughters – the treats were often simple concoctions made from boxed mixes that Marianne could easily whip up on her own.
But, little by little, the blossoming baker began to expand her repertoire.
Marianne Stroud spent hours watching cooking and baking shows on television for inspiration. Eventually, she began taking the occasional baking or decorating classes to hone her skills.
"The best thing that happened was when all those cooking channels became a thing," she chuckled. "They made you think you could cook anything they were showing you, so I put my baking mitts on and that took me from box mixes into baking from scratch."
Today, the treats that make their way into the Carol Soffer Indoor Practice Facility are a far cry from the basic cookies and brownies Marianne Stroud created when she began her baking endeavors.
On Halloween, there were cupcakes decorated with detailed, painted skeletons. Throughout the holiday season, there will be custom-baked pies delivered often. Filled cookies and brownies are regular features, as are the personalized cakes that are custom-baked whenever any of Miami's defensive linemen have a birthday.
But, that's not all.
Because she is committed to making sure the treats are as special as possible, Marianne Stroud often reaches out to players' mothers and grandmothers to learn if there are any special family recipes their sons might like but can't quite enjoy because they're away from home.
"If she can be a surrogate mom to them in a family's absence, that's a beautiful thing," Todd Stroud said. "We all promise these kids and their families during the recruiting process that we will be a second father and a second mother to those kids. I've always tried to follow that path over the course of my 35 years as a coach. It's a special thing and it's really cool because the players love it.
"What Marianne does is amazing. It's really grown over the past decade to where now, it's become an art form for her and a creative outlet for her as well. But at the end of the day, I really think for her, it is a labor of love, more than anything. She's found a niche where she can support me and really give those kids something they love."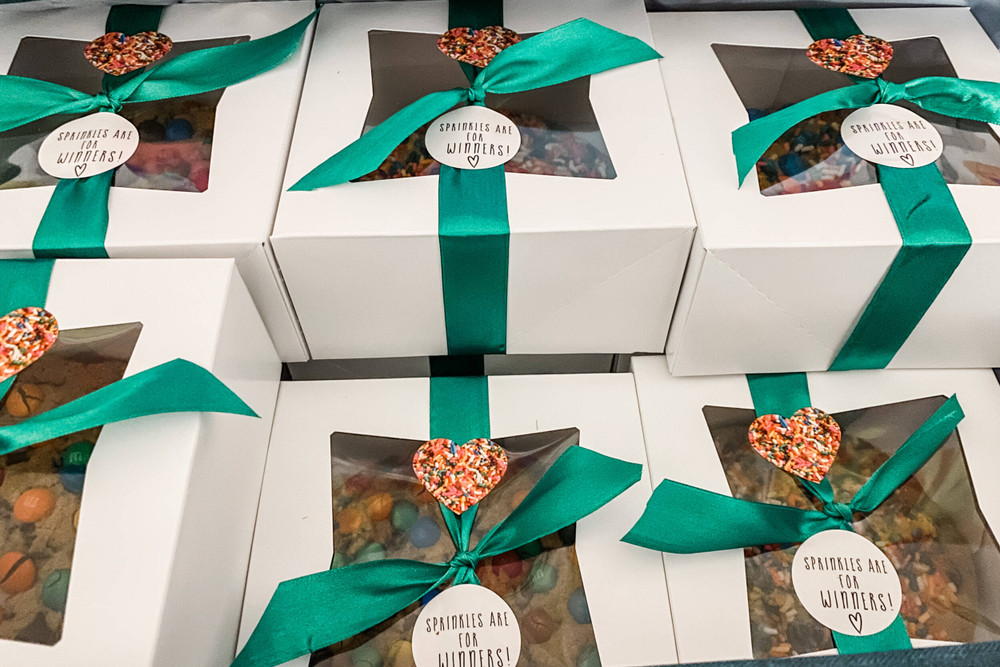 And in much the same way Diane Andrews once inspired her, Marianne Stroud is now inspiring others.
Thursday Treat Day is no longer something enjoyed just by Miami's defensive linemen – it's a regular occurrence for players all across the roster.
To help make that happen, more than a few of her fellow coaches wives have come to Marianne Stroud for recipes and guidance.
All of that has helped foster bonds that extend beyond the kitchen.
"She's such a guru in these areas. You can even FaceTime her and have her walk you through the mixing steps," said Crystal Banda, the wife of Hurricanes safeties coach Ephraim Banda. "She's incredible. She's been an inspiration, for sure, for all of us to step up our baking game. … And on top of that, it's given us all something other than football to connect with. … We all come from such unique backgrounds and getting together and taking a cooking class or sitting around and baking together – we once made 100 banana puddings at Rosyln Baker's house – is fun. It's an opportunity to be together. Sometimes, when you move to a new city, you don't know anybody. Your connections are the wives that have moved with you. Those are your friends. Those are your people. Being able to have us all get together and bake, it just helps us become more of a family."
Added Veronica Rumph, the wife of cornerbacks coach Mike Rumph, "Marianne just blows my mind every single Thursday. We're all excited to see what she's doing and what she's making. She gives us tips on the best flour, the best books to help us along our road, everything. She's amazing. … She's a mama hen for us. We can call her for anything and everything. It's not just about baking. It's absolutely anything and she is amazing in every sense of the world."