DiMare adds Chris Dominguez to Baseball Staff
Chris Dominguez grew up at The Light rooting for the Hurricanes. Now the Miami native will call The Light home, as he is set to help mold the next wave of Canes baseball greats.
Dominguez starred at Miami's Gulliver Prep before an outstanding collegiate career that helped springboard him towards the big leagues. With his playing days behind him, Dominguez jumped at the opportunity to coach his hometown Canes.
"I just think the tradition of UM as being one of the greatest programs in college baseball history. How can you say no to a chance to be part of that?" Dominguez said. "And not only to get to coach at one of the great programs in college baseball, but I get to come back home so it was really an easy decision for me."
Following a pro career that spanned over a decade, Dominguez coached at Bellarmine University in 2020. Now the former third-round pick of the San Francisco Giants joins head coach Gino DiMare's staff, where he will mentor the infielders and assist with the hitters.
"We are excited to welcome Chris Dominguez to the University of Miami baseball program," DiMare said. "Having played at the highest levels in college baseball and in the Major Leagues, Chris brings a wealth of knowledge and experience to our program. His energy, passion and positive demeanor were major qualities that stuck out to me during the interview process."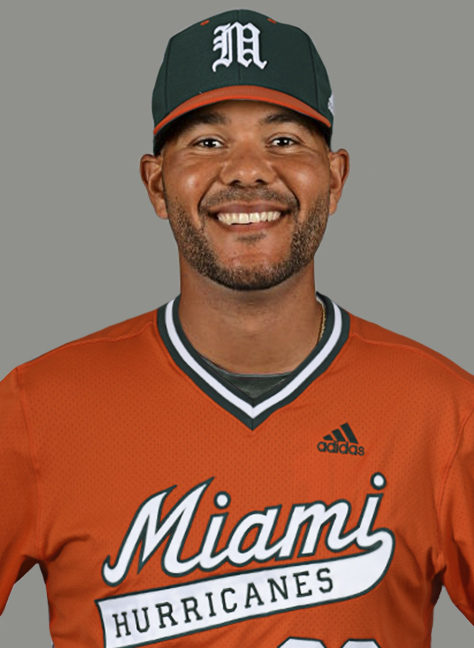 Dominguez, who played professionally from 2009-19, appeared in parts of two MLB seasons in his pro career. The former slugging infielder made his big league debut in 2014 with the Giants, crushing a homer for his first MLB hit. A year later, he appeared in 14 games with the Cincinnati Reds.
"Being in the big leagues is awesome," Dominguez said. "It's the best experience, but it takes a lot of hard work and it takes a lot of group effort and, hopefully, you have a good team and you win a lot of games, but it takes a lot of learning and it takes a lot of failure, too. Having been through pro ball, I hope to help prepare our players to get there and succeed there."
A big name in South Florida baseball circles, Dominguez was an elite high school talent at Westminster Academy, Monsignor Pace and Gulliver before heading to the University of Louisville, where he was a two-time All-American.
Dominguez, though, has not called Miami home since high school, so he is overjoyed at the opportunity to coach in his hometown and be closer to his family while doing what he enjoys.
"I love Miami and I'm so happy to be back. It's been a long time," Dominguez said. "When you leave, you start going to other places because life falls into place that way, but I'm super excited to be back and especially being around my family again. You get to see them in the holidays and stuff, but you don't get to see them all the time, especially when I was playing, so it's awesome to be back."
In addition to getting a chance to come back home again, Dominguez is looking forward to mentoring young players in his hometown like others did for him while he was growing up.
"Coming from Miami, which is so full of baseball talent, I wanted to be able to teach kids what it was going to be like to play professional baseball and college baseball," Dominguez said. "I've always known that I wanted to help prepare kids for what it was going to be like to play high-level baseball and what they were going to confront later on.
"I was lucky growing up playing in Miami because I knew a lot of players that were playing professional baseball and that helped me. So being able to teach those kids in college, I just thought it was great," Dominguez added. "It's always really interested me and the kids at that age in college, you can influence a lot and you can make a big difference in their game but also in life even outside of baseball. I just think it's a great age to be able to teach not only the game but life."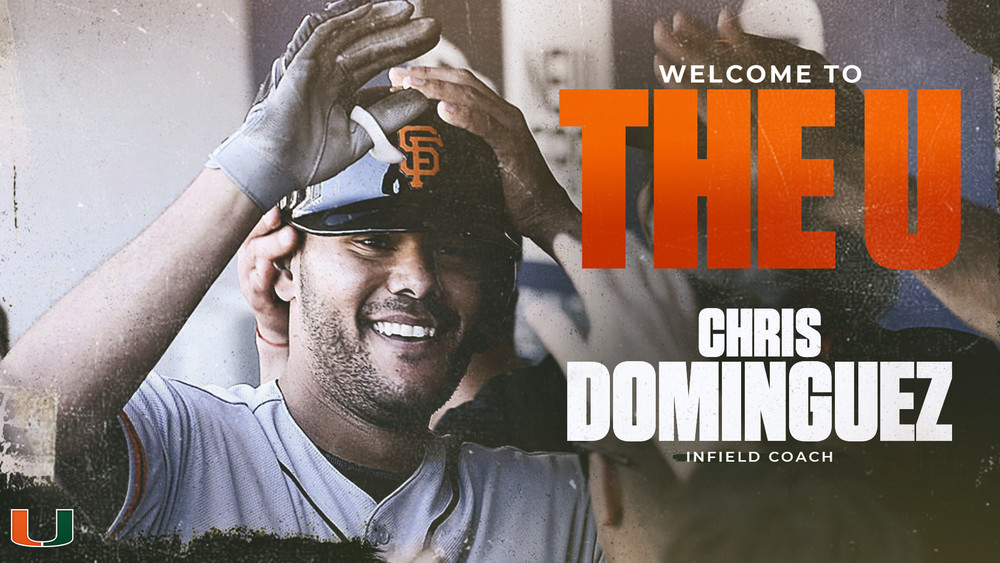 Dominguez, who recalls watching former Miami stars like Pat Burrell, Ryan Braun, Alex Cora and Charles Johnson when he was growing up, has always admired Hurricanes baseball. His understanding of the program and its history was another attractive quality when DiMare was considering the 33-year-old for the vacant coaching position on UM's coaching staff.
"As a Miami native, I know he is very familiar with the program's history and accomplishments," DiMare said. "Chris understands and is aware of the expectations that come with being a Miami Hurricane. I couldn't be happier and more excited to have Chris join us and help get our baseball program where we all expect it to be, which is in Omaha and winning a national championship."
One of the top players in America while at Louisville, Dominguez helped lead the Cardinals to the program's first College World Series appearance in 2007 and was named Co-BIG EAST Player of the Year in 2008 before winning the award outright in 2009.
In addition to showcasing his abilities as a player while at Louisville, it was while playing for UofL head coach Dan McDonnell that Dominguez learned he wanted to get into coaching once his playing career ended.
"I always wanted to coach since I was in college," Dominguez said. "The way our coach, coach McDonnell at Louisville, treated the players and the way he influenced, not only myself but the other players, I really liked that aspect of the game. The more I got into playing baseball professionally, I always knew, just from my experiences, that I wanted to be able to teach that to other players, as well. I've always loved the coaching aspect of the game."
McDonnell is one of three people Dominguez considers highly influential in molding him as a coach. But his father, Lazaro, was the first coach to make an impression on him and that has resonated with Dominguez for over two decades.
"My father coached me and my brother when we were younger and for a long period of time until I got into almost high school, so he was my first coach and it was always cool," Dominguez said. "As I got older, seeing those players that he coached when we were eight, nine, 10, 11 years old come up and say, 'Man, I remember your dad used to be our coach. I appreciate him for playing me and teaching me about the game.' I knew that was a great influence and my dad was a great influence on me.
"And I have to mention Larry Owens, he's the coach at Bellarmine University. Even though I was with them for just one year, he's just a great influence and really taught me how to treat players and how to really care about players and how to coach the game."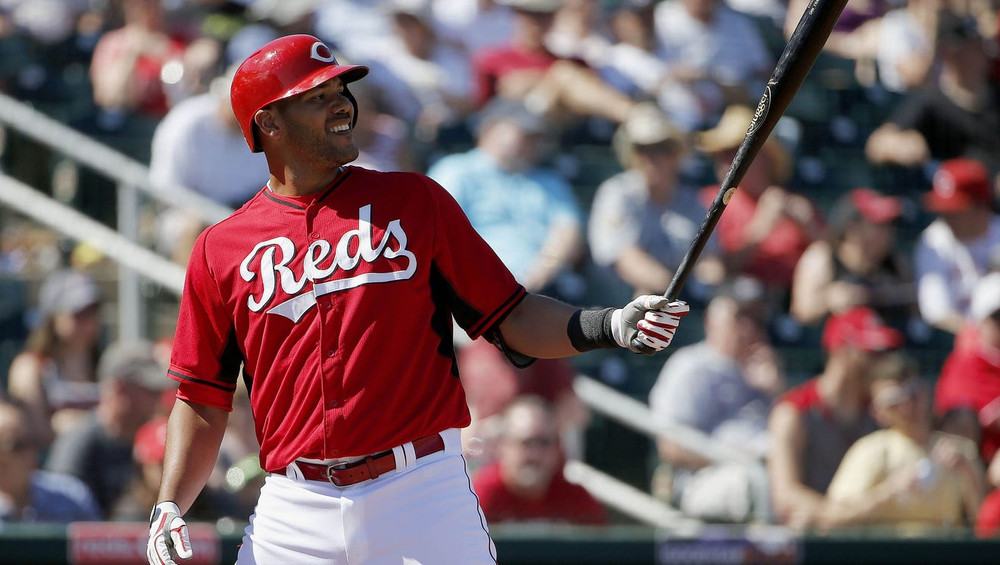 Heading into just his second season as a coach and first at the Division I level, Dominguez is an eager young coach who is excited to work with the Hurricanes this coming season.
"Being younger, I think that's an important aspect to my coaching style because I can hopefully connect with the players," Dominguez said. "I started seeing it a lot in baseball towards the end of my career where some teams started transitioning from the old-school coaching and the old-school mentality. Not that old-school is bad because I teach more old-school. I like that philosophy, but I think being able to relate to the players really helps.
"I got to play with a couple of organizations that the managers were really relatable and that helped us build relationships," Dominguez added. "They knew not only pop culture, but they just knew things that were going on and they were able to ask you about your life and things that were going on because they were a similar age. I feel like in college, I think it'll be the same thing with me getting out of baseball not so long ago and still being young enough to know what's going on. I think it's definitely going to help me be more relatable and it just helps me teach the game a little bit easier."
Dominguez played in over 1,000 professional games and totaled 134 home runs, 210 doubles, 20 triples and 592 RBIs while hitting .263 in his career. He hopes to bring the mentality of professional baseball to Coral Gables and wants to instill that in his players.
"I'm old-school in the way that I teach and that's just basically meaning I don't like micromanaging the players," Dominguez said. "I give them what to do and I give them the tools they need to succeed, but I don't want to hold their hand. I want them to be their own unique player. I want them to be able to learn the game and understand the game from the way they look at it. I can teach them all I want, but I'm in the dugout and I don't play anymore. I don't swing the bat and I can't field the groundball and throw to first base and get an out, so I want them to be able to look at the scoreboard and know what to do in different situations."
Much like professional baseball balances player development and winning in the minor leagues, Dominguez hopes to do both things for his players at The U.
"I like the professional side of baseball, as well. I know we're in a college game, but I like teaching a pro-style and all that means is doing what is going to help us win championships at the University of Miami, but also hopefully preparing these kids that aspire to play at the next level," Dominguez said. "We've had a lot of players come out of UM that have played in the Major Leagues and are still playing in the Major Leagues. I know our guys will look up to those players and I want to give them some of the things that I've learned in professional baseball and hopefully get those kids to that level a little quicker and hopefully to the Major Leagues a little quicker.
"First and foremost, our goal will always be winning a championship and hopefully, those kids become All-Americans, as well," he said. "That's pretty much my style of coaching, it's more a pro-style of coaching. I like the new-school stuff and I think it's good to learn information and have information available to them, but not to overload them with information. I want to help develop their natural ability to be able to play the game."
Now that he is back in his hometown and coaching for the team he grew up supporting, Dominguez's goals could not be any clearer.
"Winning a championship is the greatest thing you can accomplish," Dominguez said. "You want to be part of a winning team and obviously make it to Omaha and win, so you try and be with a program that has kids who want to play and want to win championships. You want to be with a staff who not only trusts you but wants to do everything in their power to win and I know we have all of that here at UM. That was obviously the easiest decision for me, but that's what I think is the best thing about coming here. It's having players that want to play, want to win, want to be coached and aspire to win championships."