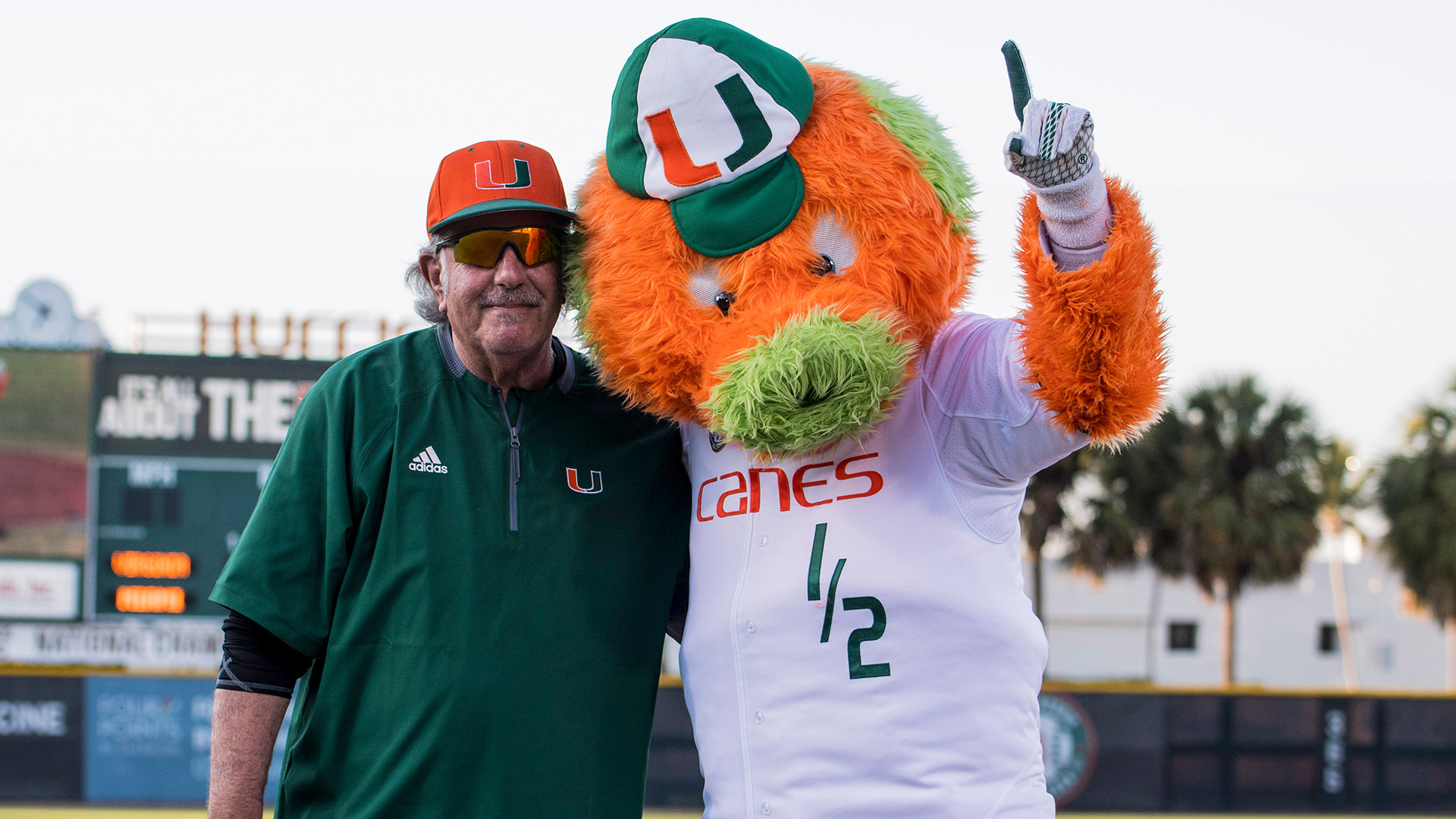 Jay Rokeach knew what he wanted as he began his college search.
A school that was far away, a university with athletics and warm weather.
The Brooklyn, N.Y., native, applied to three out-of-state universities — Arizona State, Miami and Florida State — and was accepted to the first two. He simply chose Miami because it was closer to home.
Upon arriving in Coral Gables in the fall of 1968, he pursued opportunities to get involved with Hurricanes' athletics.
Rokeach had spent time as a manager of the basketball team at Franklin Delano Roosevelt High School in Brooklyn, working alongside the coaches, keeping statistics and serving as the public address announcer.
So as a wide-eyed freshman, he walked to the basketball facility and spoke to then-head coach Ron Godfrey.
"One of the things that was attractive to me was that they had a road trip to UCLA and Hawaii," Rokeach said. "I thought that would be pretty cool to travel to those places."
However, Godfrey didn't need another team manager and instead of Rokeach taking a trip to Hawaii, he strolled down San Amaro Drive to watch the Canes baseball team.
After watching practice for a little while, he approached legendary head coach Ron Fraser about helping out any way he could.
Fraser only asked him one thing, "Can you start now?"
Rokeach began as a student manager, assisting the Hurricanes with day-to-day operations, practices and wheeling laundry to the football facility.
Once the season rolled around, during the games, Rokeach served as the public address announcer.
"The setup for PA announcing was very, very primitive. Around the backstop, there was just a table. I would sit at that table with a record player and announce the games," Rokeach recalled.
Rokeach injected his style and humor to the games. He would regularly taunt the umpires with "Three Blind Mice."
Most games took place at 3 p.m., the field didn't have lights and grandstands were minimal.
But Fraser had a vision for the program.
Miami made its first NCAA tournament in 1971 and two years later, the Canes started an NCAA record streak of 44 consecutive seasons making the postseason.
After four years at UM, Rokeach wasn't ready to leave.
He found ways to stay involved with the program, starting a baseball yearbook and selling advertisements, all while working as the public address announcer for every game.
Fraser assisted Rokeach with housing and other living expenses.
And as the Hurricanes' baseball program started gaining attention, so did Rokeach.
"Coach Fraser sits at the top of Mount Rushmore and coach Morris is right there with him. JayRo and John [Routh] have to be a huge, huge part of the history the University of Miami baseball program as well," said Miami head coach Gino DiMare, who grew up attending games at The Light before becoming a four-year standout for the Canes.
Soon after, Rokeach was offered the Hurricanes' football and basketball public address announcer jobs, and for more than 30 years, he provided the soundtrack at UM home games.
Miami athletics reached the pinnacle of the college landscape with Rokeach at the microphone. He announced five football and four baseball national champions and the famous 58-game winning streak at the Orange Bowl.
In 1993, when the Florida Marlins were founded, Rokeach added another line to his esteemed résumé.
"It was very, very important to me that I was the person to become the first-ever PA announcer for a major league team that was coming to Miami," Rokeach said. "That was a lifelong dream."
Rokeach worked as the Marlins' PA announcer for five seasons, including during their first World Series victory in 1997.
Over the years, he has served as the public address voice for the Miami Dolphins, Florida Panthers, FIU basketball, volleyball and soccer, numerous Division II and Division III sports, high school athletics and the Orange Bowl, among other events in South Florida. A normal year for Rokeach includes hundreds of events.
"I've worked an awful lot of great games. I really can't complain about what public address announcing has allowed me to do. I'm very grateful for all of the opportunities and I still enjoy today."
To Rokeach, it's Hurricanes' baseball that he holds closest to his heart.
At Mark Light Field, he's affectionately known as JayRo and the milkshake named after him is one of the most popular at the ballpark.
"He is Miami baseball," said Rick Remmert, who was the marketing director for Miami baseball in the 1980s and is now UM's Associate AD of Alumni Programs. "There is no one like JayRo who knows the history of Hurricane baseball. He's seen it all."
For Rokeach, he enjoys every day at the ballpark just the same as he did back when he first started.
He has been the PA voice of Hurricanes' baseball for 52 years and while he likely won't be getting to travel to Hawaii, he wouldn't mind another trip to the College World Series.
"I wouldn't mind some more gold at the end of the rainbow. I have a nice collection of national championship rings," Rokeach said. "I don't think that I'd be announcing for more than five decades for a program that had a below .500 winning record.
"I've been there from the start," Rokeach added. "The only thing that existed in South Florida in the 70s and early 80s were the Dolphins and the Hurricanes. Hurricanes baseball really captivated South Florida. People followed the program like it was the Major League team," he added. "To be a part of the rise of Hurricanes baseball, something that brought so much happiness to so many people, is truly special."