Redding III Finds Himself at Home in Miami
CORAL GABLES, Fla. – The game, more often than not, was a constant, comforting presence.
For Michael Redding III, growing up in a military family meant lots of moving and little time to make friends in any of the new schools he attended while both his parents served in the Navy.
But on the football field, Redding could shine. On the football field, he made connections. On the football field, he could spend extra time with both his younger brother and his father, who served as one of his first coaches.
That wasn't something Redding or his family took for granted.
"Michael didn't socialize with a lot of kids, but football kind of changed everything. They all had something in common and as he continued to play, more people became familiar with who he was and the things he was doing," said Yusetheus Redding, Michael Redding's mother. "He could be a little introverted, but with football, he was out there. And he felt more comfortable. It made it easier for him to build relationships and that aspect of it was important for me. When you're going from place to place, you kind of feel like they're not able to make friends and keep them long term because you're going to be uprooting them. We wanted to create some familiarity for him so he could make friends, go to the same schools with them and they could grow together."
Now, football has given Redding something else – the opportunity to be a Miami Hurricane.
After years of improving his skills on little league fields from Virginia to Pensacola, Redding became an Under Armour All-American at IMG Academy in Bradenton. Alabama, Auburn, Florida, Florida State, Georgia, Penn State, Notre Dame, Oregon and Pittsburgh were among the schools that tried to land him on their respective rosters.
But Redding felt a connection with Hurricanes head coach Manny Diaz. Thanks in part to his dad, he'd grown up appreciating Miami's history and watching receivers like Reggie Wayne, Andre Johnson and Michael Irvin.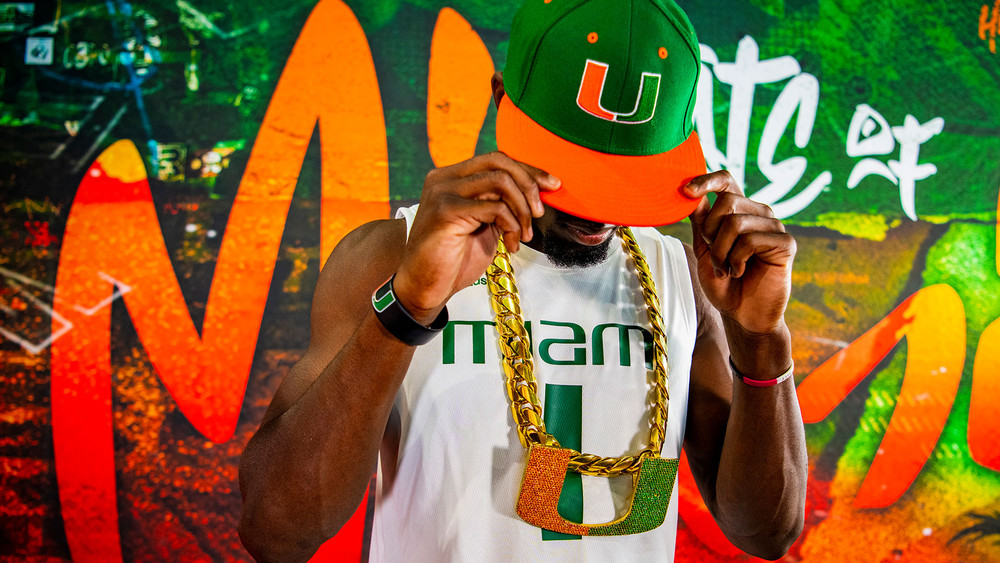 Redding felt he'd have an opportunity to succeed at Miami, both on the field and in the classroom, where his love of science and math had him considering potential career paths in either engineering or psychology. So, he signed with the Hurricanes during the Early Signing Period and enrolled in January, eager to start the next step of his career – without having to change schools every couple years.
"It's felt real good. It felt at first, all surreal," said Redding, a former four-star prospect who caught 17 passes for 202 yards and a touchdown during his senior year of high school. "It's been a dream, just playing for The U. Just seeing that logo, playing on Greentree … Those first practices were surprising at first. You look over and it hits you, you're a college student-athlete. At times, it seems unbelievable. But after a while, you get used to it."
But as much as Redding enjoyed his first two months on campus, like all of Miami's early enrollees, the 6-foot-2, 202-pound receiver found himself having to adjust. Quickly.
When the COVID-19 pandemic ended classes, workouts and spring practice in Coral Gables, Redding returned home, where he teamed up with a special ally to help keep him in shape – his younger brother, who just happens to be a quarterback.
It didn't take long for the two to regain the chemistry they'd built after years of practicing in their backyard and local parks throughout their childhood. And with the start of training camp right around the corner, Redding says he feels ready to compete.
"It definitely helped a lot, just knowing we could go to the park together and just throw the football around," Redding said. "We used our time. We didn't have to travel anywhere and we showed there was nothing that was going to stop us from getting better at our craft. … Being able to get work in and us having positions that complement each other and help us be better football players was a big thing for us."
He paused.
"And that's my little brother, so it was always fun."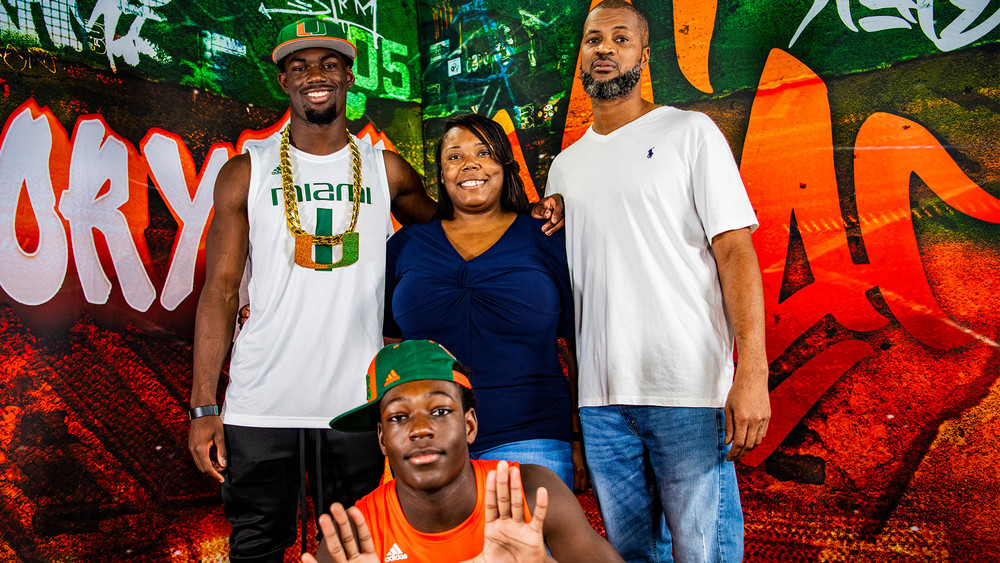 Now back in Coral Gables, Redding is again surrounded by the teammates he calls his "Miami brothers." He has forged a special bond with his fellow receivers, particularly fellow freshmen Dazalin Worsham and Xavier Restrepo. And his hope is that once the Hurricanes are back on the field, he's able to show his teammates and coaches he can be trusted to make an impact.
"One thing I'll bring is a lot of athleticism on the outside. I'll be able to go up and get the football, go up and make contested catches, especially with deep balls. And I'll be able to use my speed and athleticism to stretch the field and hopefully become a great deep threat," Redding said. "I want to be able to show that I'm dependable. That's very important, I'm going to be dependable. I'm going to be at the right place at the right time and every time I'm on the field, I'm going to get my job done. I want them all to trust that I can do my job."