Washington Hoping to Shine for Hometown Hurricanes
CORAL GABLES, Fla. – Keshawn Washington understands the legacy, knows the expectations.
When a defensive back from the southern part of Miami-Dade County opts to play for the Miami Hurricanes, there is a special standard to uphold.
Washington says he is ready to do his part.
"I used to watch a lot of Sean Taylor film. He was so aggressive. He knows how to read the field. When the ball is in the air, he's always there to catch a pick," said Washington, a safety who, like the late Hurricanes great, hails from Homestead. "That's why I want to be like him. I want to come down hard, hit people and make plays, make big-time plays. Interceptions, forced fumbles, big hits. Those plays give you momentum. They can change everything."
The 6-foot-2, 170-pound Washington hasn't been on campus very long, but he's already making a big impression on those around him.
Before the COVID-19 pandemic closed Miami's campus and halted spring practice, Washington – a former four-star prospect at South Dade High School – started proving why programs like Florida State, Auburn, Georgia, Georgia Tech, Mississippi State, North Carolina, Oregon, Penn State and others all hoped to bring him on campus.
"I think skill-level wise, he's a really good, physical, tackling big person. He's fearless and I think his length is going to afford him the opportunity to really cover people up," said Hurricanes safeties coach and co-defensive coordinator Ephraim Banda. "I anticipate him being a guy that really helps us his freshman year, similar to how Amari [Carter] helped us his freshman year.
"He started on kickoff, kick return, punt block, he played punt and was just a guy that could really give you a lot of great snaps in that area. … In my opinion, I think where [Washington] helps us most is those blue-collar tough, technique opportunities, especially on special teams. And in the long run, he can really develop into a very good safety."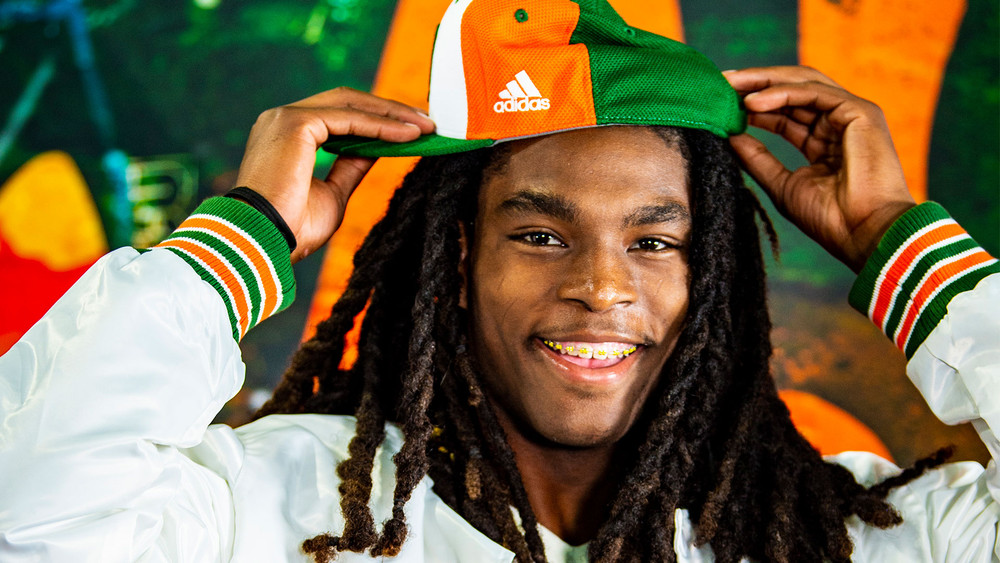 But, Banda noted, it's not just Washington's physical skill set that will make him successful.
"I think the best thing about Keshawn is that he does whatever is asked. There's no questioning. It's just 'Yes, sir' and he goes and does it. That's very, very important," Banda continued. "He's a hard-working, tough, no-question-asking, very thankful young man. He's not entitled. He appreciates everything he has. I don't have to tell him multiple times he's got to do this because of that. I just tell him once and he does it. That's one of the things I like about him because those types of people always turn themselves into good college football players."
Given that not long ago his career was hampered by multiple shoulder issues, Washington is more than happy to contribute however he's asked.
During his time away from football while recovering from shoulder surgery at South Dade, the freshman developed a whole new appreciation for the game. While his high school teammates went through their practices, he focused on his rehabilitative work and physical therapy.
When cleared to lift weights and run, he jumped right in.
"I just kept working so I could get better," Washington said.Now, his work continues at Miami, where, as a South Florida native, he's long wanted to represent his hometown and make sure his name is added to the lengthy list of top-notch players who have come before him, both at his position and from his neighborhood.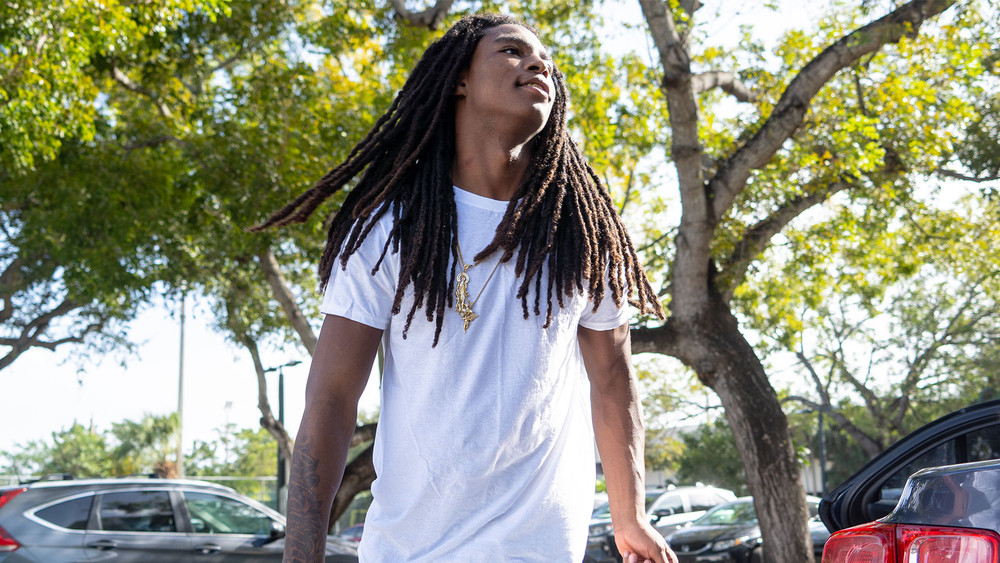 "It means a lot to me to be here, because I could have gone anywhere and played college football and made another team great," said Washington, who Rivals rated the eight-ranked safety nationally coming out of high school last fall. "But when you stay home, you can make the crib great, make UM what it was back then when it was so good. We're trying to bring all that back here. I want to play for the fans from Miami and it feels good to come to the program and play with so many people from down south. … I can fit in, play well and I can keep that tradition with all the down-south guys. It's time for me to make a name for myself."
Another one of the reasons Washington can't wait to suit up in orange and green? The opportunity to have his family, including his mother Lakenya and his siblings, cheering him on every step of the way.
"My mom is my inspiration. She did everything for us. She made sure my brother and my sister and I were good, even as a single parent. I want to be great for her so that I can give everything back to her," Washington said. "Being able to play at home feels great. When they're in the stands, I can just look back and see them. If I score a touchdown, I can point at them and they can cheer me on. It's going to be a great experience for me."