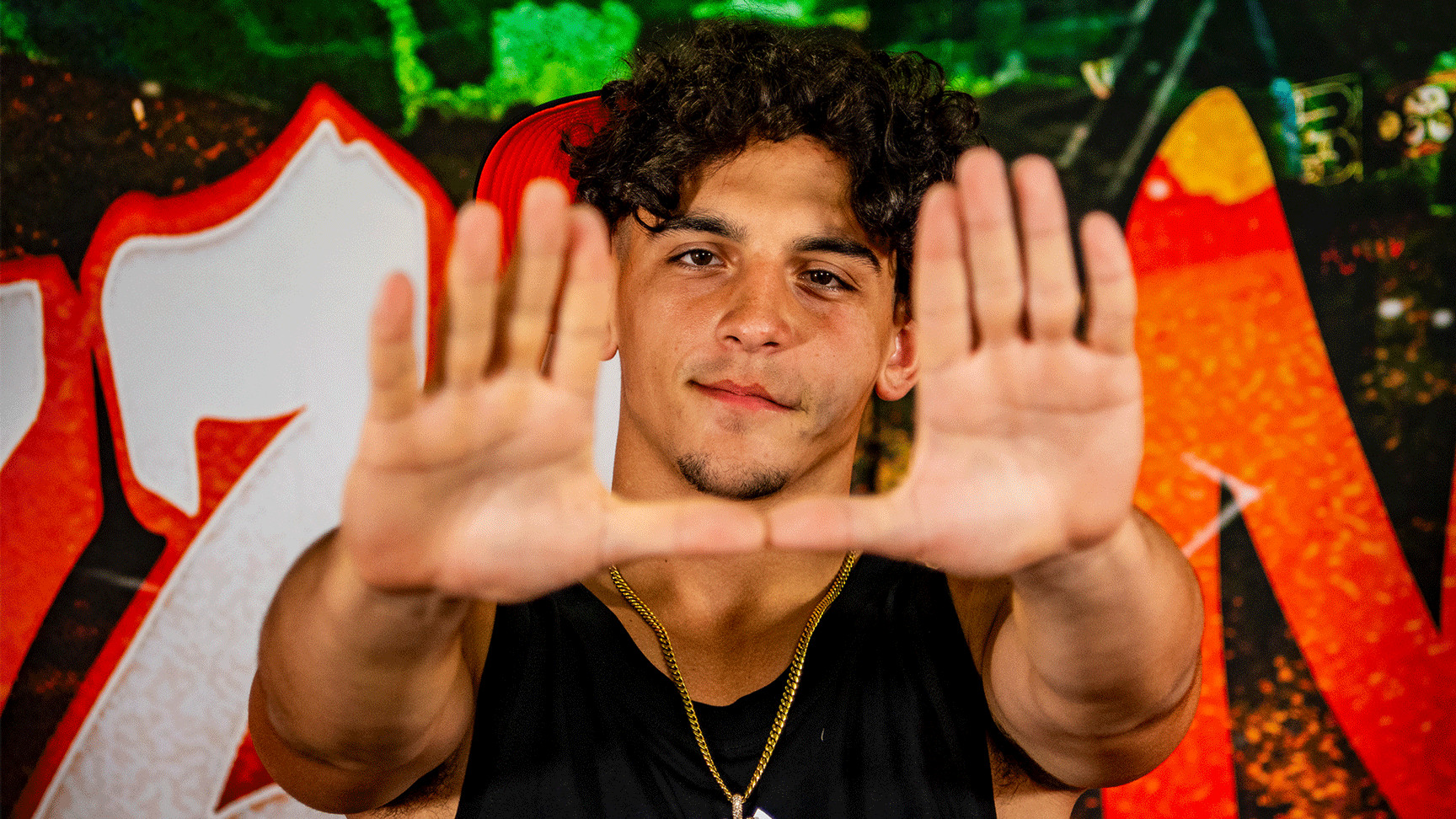 The messages pop in every morning, and every morning, Donald Chaney Jr. finds himself inspired.
The texts aren't from a coach, a mentor, a trainer or a parent. They're from one of his teammates. And with every one, Xavier Restrepo tries to remind Chaney and the rest of Miami's freshmen that they have the opportunity of a lifetime.
It's their job now to capitalize on it. It's their job to make the Hurricanes better.
"When I wasn't in spring, I can verify one person who was on everybody, who was taking care of a lot of things and it was Xavier Restrepo," said Chaney, a running back who has since recovered from the shoulder injury that sidelined him during Miami's spring drills earlier this year. "We get a morning text from Restrepo every day telling us, 'Let's work today, boys. Let's grind. Let's go do this.' I wake up every morning looking for Xavier's text."
That Restrepo is starting to emerge as one of the positive forces in Miami's 2020 recruiting class comes as no surprise to those who know him best, including his new Hurricanes teammates.
The former four-star prospect at Deerfield Beach High has long wanted to play at Miami, spurning offers from the likes of Georgia, Louisville, Boston College and Oregon, among others, to sign with the Hurricanes. His 4.5 GPA intrigued several Ivy League programs, too.
But Restrepo held firm.
Miami was where he wanted to be.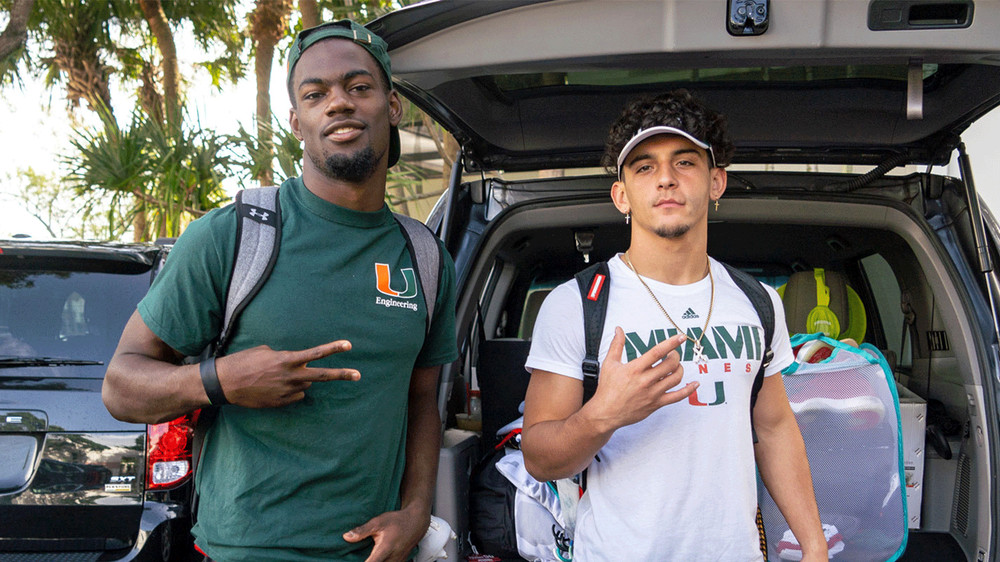 "Honestly, there's not much more I can say other than it's a dream come true," the 5-foot-10, 190-pound receiver said of his chance to be a Hurricane. "It's really been like that my whole life. I've always wanted to play for the University of Miami and being able to have the opportunity to play and a compete at a high level is amazing. It's an amazing feeling.
"Just being able to put on that uniform and walk onto Greentree and showcase my talent was … wow. The first time I walked onto Greentree, I got chills."
Restrepo imagines that feeling will only multiply when he gets on the field at Hard Rock Stadium. Before that happens, though, he is determined to prove to his new coaches and teammates that not only does he belong, but he'll be a force.
Since signing with the Hurricanes last December, he's seen Miami's offense change dramatically, with offensive coordinator Rhett Lashlee, receivers coach Rob Likens and quarterback D'Eriq King join the program.
Each, Restrepo said, has already had an impact, even though their work this spring was disrupted by the COVID-19 pandemic.
"Coach Lashlee, there's a reason he averaged 50-something points a game last year. His scheme is ridiculous. He's a down-to-earth-coach, a player's coach and he'll do anything just to see us succeed," Restrepo said. "You know you're going to get in the end zone with that offense, no matter if you're first string, second string, third string or fourth string. You're getting in the end zone and that's a great feeling. And Coach Likens is meticulous. I can see why he's known for putting guys into the NFL. He really knows the craft and he takes his job seriously. He takes everything to heart and is really passionate about this game."
"The first time I walked onto Greentree, I got chills."

Xavier Restrepo, Hurricanes receiver
Restrepo's passion, meanwhile, has already made an impact.
Yes, teammates like Chaney saw it, but so, too, did Hurricanes coach Manny Diaz who noted that even during Miami's shortened spring drills, Restrepo's work ethic was unmatched.
"Xavier is the ultimate competitor. It's hard to outwork him and he's already shown that," Diaz said of the former two-way player who recorded 48 touchdowns, eight interceptions, more than 3,000 receiving yards and more than 2,500 rushing yards during a versatile high school career. "Even in quarantine, he's come back in outstanding shape and he just wants to go full speed in everything he does. He does not like to lose in anything he does, so those are the type of guys you want to build a program around. You want to build programs around guys who love to compete at everything. … He's been a great addition."
As to where he's learned that kind of drive and motivation, Restrepo credits, simply, his family.
He is beyond grateful for the sacrifices his parents Ashley Padgett and Jaime Restrepo made in raising him, given, he notes, they were young when he was born.
And he's motivated every day to honor some of the friends and family members he has lost, including his grandparents, his grandmother Sofia Irrieta, his aunt Patsy Boomhower and his high school teammates Bryce Gowdy and Terrance Jackson.
"They're why I want to be great," Restrepo said. "They're everything."
Added Padgett, "Honestly, I don't think Miami truly knows what they're getting when it comes to Xavier. Of course they know him. They gave him a scholarship because they know the player he is. But he's going to affect Miami in and out of the locker room and on and off the field. That's what he's going to bring. Xavier's going to make everybody stand on their toes, in a good way. … He's going to be coachable. If he sees a teammate going the wrong direction, he's going to pull them back. That's the type of kid he is. He's going to give you everything he has and he's going to give his buddies everything to help them succeed. He wants to see everyone succeed."
And maybe that's why those daily text messages carry so much weight, why they're a reflection of who Restrepo is and what he wants for himself, his family, his teammates and the Hurricanes, as they start looking to the future.
"It's all about staying ready, not trying to get ready," he said. "Even through everything, we've worked hard … I don't know how many times I can say it, but, being around dogs my whole entire life, being in South Florida really, really benefited me. Seeing all the different types of mentalities and everything just prepared me well for this."