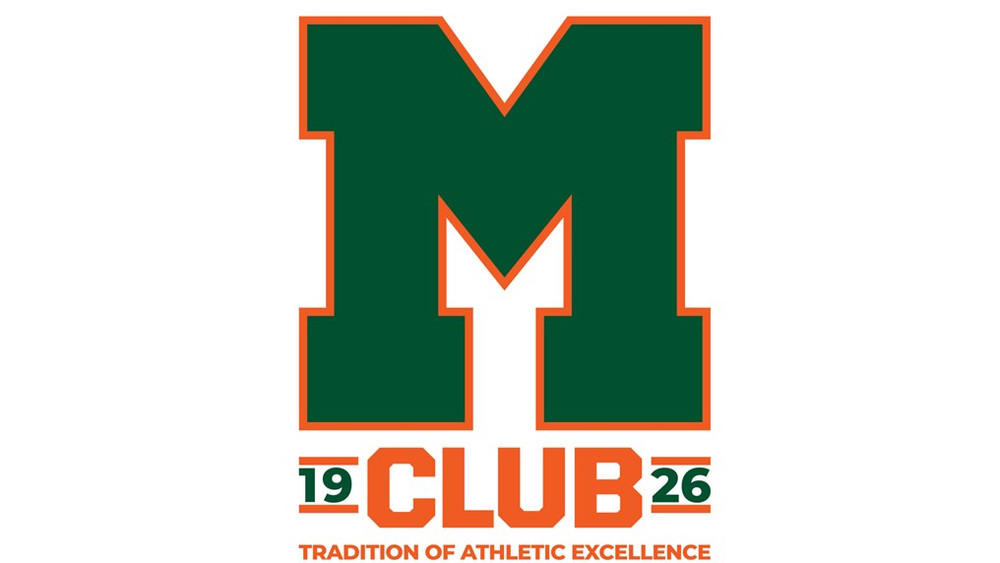 The M Club for varsity letterwinners at the University of Miami aims to maintain and nurture the proud U Family legacy and inspire a culture of participation and philanthropy for past, present and future generations of Hurricane athletes. Once you put on The U, you never take it off …Canes for Life.
About the M Club
The M Club is one of the oldest organizations at The U, but has been dormant. The University of Miami Athletic Department and Alumni Programs were very proud to re-introduce the M Club for all varsity letterwinners during Homecoming Weekend 2018.
The M Club provides all varsity letterwinners with the opportunity to continue their relationship with University of Miami Athletics, with their former teammates, and to support the current student-athletes who follow in M Club member footsteps and proudly wear the orange and green.
At the present time, the M Club hosts the annual Homecoming Weekend festivities for varsity letterwinners, and looks forward to connecting with and creating more events for all M Club members.
In addition and throughout the academic year, M Club hosts sport-specific National Championship reunions and celebrations, Football Ring of Honor celebrations, and football, baseball, and basketball alumni weekends. The M Club also administers the sport-specific complimentary ticket programs to all home games for football, men's and women's basketball, and baseball.
---
M Club Membership
Currently membership to the M Club is free for all varsity letterwinners, male and female, for sports currently being offered and for sports that were played, but then discontinued.
To ensure you are part of our M Club database, please click the link below to fill out the contact information form. If you have any questions, please contact Jessica Green at Jessica.green@Miami.edu or 305-284-6480.
Click here to fill out your contact info for the M Club database
For information on ways to help support the University of Miami Athletic Department mission, please click here to visit the Hurricane Club website.
1989 Reunion Ceremony - October 19, 2019
2019-20 Sport-Specific Events Hosted by M Club, Homecoming Exception Noted
1989 Football National Champions 30-Year Reunion – October 18-19 (vs. Georgia Tech)
THIS EVENT IS OPEN TO ALL M CLUB MEMBERS — Homecoming Weekend 2019 – November 8-9 (vs. Louisville)
Basketball Alumni Weekend, TBA (events for both men's and women's basketball alumni)
Baseball Alumni Weekend 2020 – February 7-8 (pre-season)
1985 Baseball National Champions 35-Year Reunion – February 22 (vs. Florida)
Track & Field & Cross-Country Alumni Meet – April 2020
Football Alumni Weekend 2020 — April 3-4 (Spring Football)
Women's Basketball Banquet, TBA
More events, TBA
---
Information and questions
For more information on M Club any of these events, please contact Jessica Green, Assistant Director of Alumni Programs / Director, M Club, at Jessica.green@miami.edu or 305-284-6480.