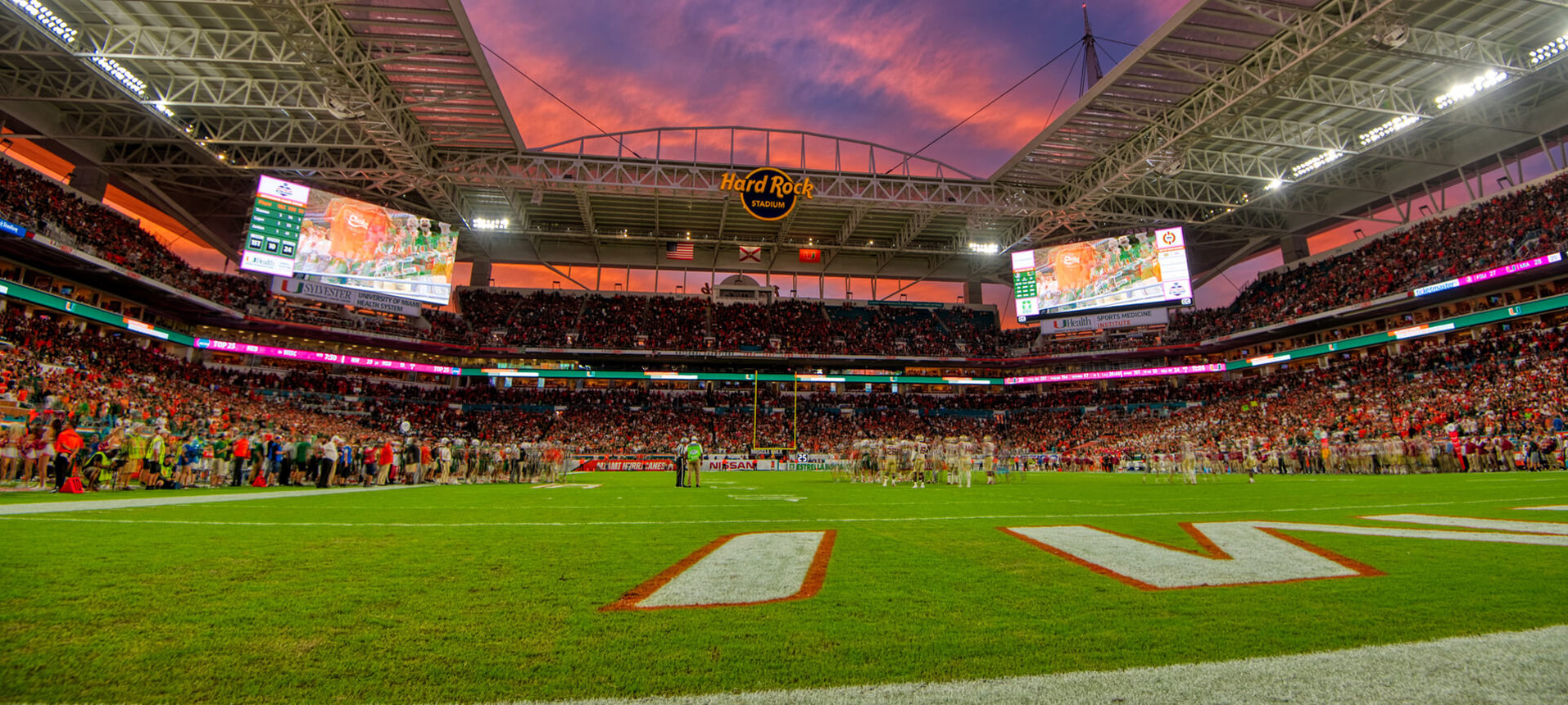 Welcome To The Golden Canes Society
Leadership Annual Fund Support
The Golden Canes Society is the premier giving society of Miami Athletics. Golden Canes Society members are given access to the most exclusive gameday and year-round experiences Miami has to offer. All gifts to the Golden Canes Society are tax-deductible and go directly towards supporting the 400+ Student-Athletes at Miami in the form of leadership development, nutrition programs, comprehensive well-being services, academic resources, and scholarship support.
VIP Benefits & Experiences
As part of joining the Golden Canes Society, our generous donors receive the following VIP benefits and experiences:
Student-Athlete Impact
Strengthen the University of Miami's commitment to student-athlete excellence in competition, in the classroom and in life by providing support for:
– Scholarships
– Academic Support
– Nutrition
– Training Facilities
– Travel
Invitation to Hurricane Club Events
Year-round events give you exclusive access to some of the most unique opportunities that Miami Athletics has to offer.
Luxury Seating
– Complimentary seating option in either the Living Room Box or Golden Canes Club seating areas
– The most luxurious seating experience in all of South Florida sports and entertainment
– 11 inches more legroom and 8-inch wider seats
– Access to field level viewing behind the Canes bench
Hospitality
– Premium all-inclusive food and beverage (includes beer, wine and spirits)
– Complimentary VIP Hospitality in the H100 Room for Hurricanes Basketball
Gameday Experience
– Dedicated Golden Canes Entrance at Hard Rock Stadium
– Complimentary premium parking at Hard Rock Stadium (valet optional)
– Invitation to Golden Canes Family Picture Day on the football sideline
– Premium parking at Watsco Center for Hurricanes Basketball