GAMEDAY INFO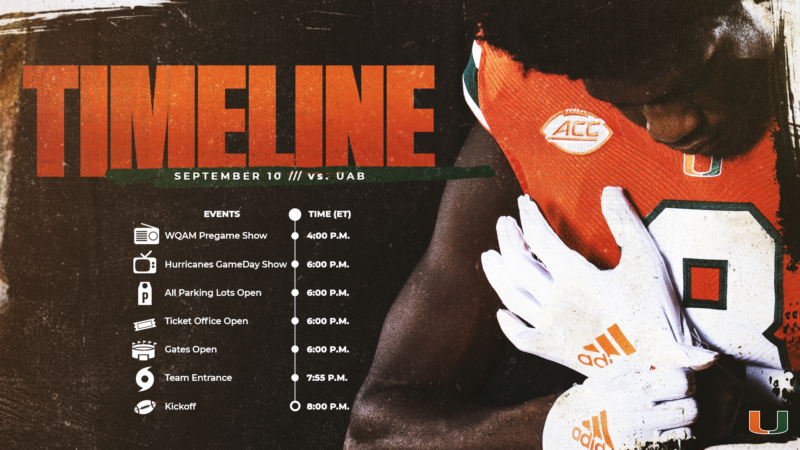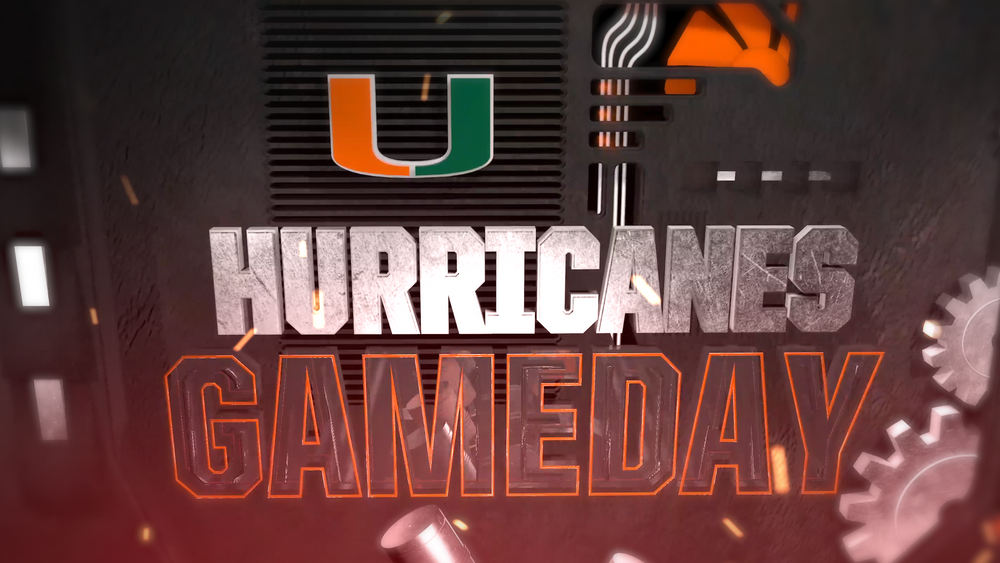 HURRICANES GAMEDAY
WATCH THE FIRST PRE-GAME SHOW HERE!
This two-hour special, broadcast live from Hard Rock Stadium and livestreamed here, will feature exclusive footage and a preview into each home showdown leading right into kickoff. Co-hosts Will Manso and Josh Darrow bring you behind-the-scenes access from the week leading into the game, interview former Miami Hurricanes football student-athletes live and feature fan engagement opportunities throughout the two-hour show. Light up the grills, open the cooler and get ready for Hurricanes Gameday!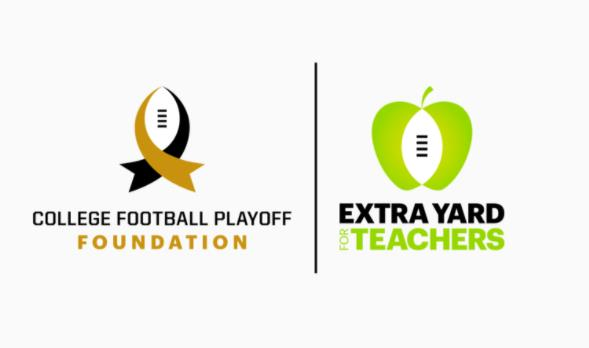 EXTRA YARD FOR TEACHERS
GAME THEME
The Miami Hurricanes in partnership with College Football Playoff Foundation's primary community platform, Extra Yard for Teachers, are dedicated to elevating the teaching profession by inspiring and empowering teachers in four core areas: resources, recognition, professional development, recruitment & retention.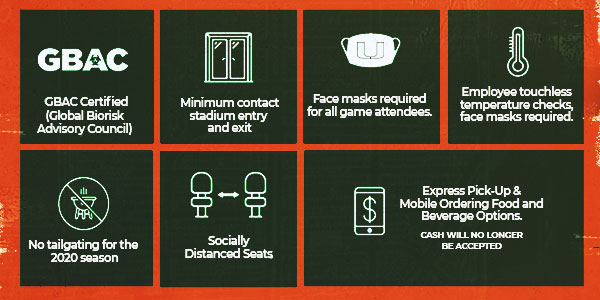 HARD ROCK STADIUM EXPERIENCE
2020 SAFETY PROTOCOLS & GUIDELINES
University of Miami Athletics, following guidance from institutional leadership, Hard Rock Stadium, public health officials and the Atlantic Coast Conference, has announced a series of safety protocols that will be put in place for fans attending Hurricanes football games at Hard Rock Stadium this fall.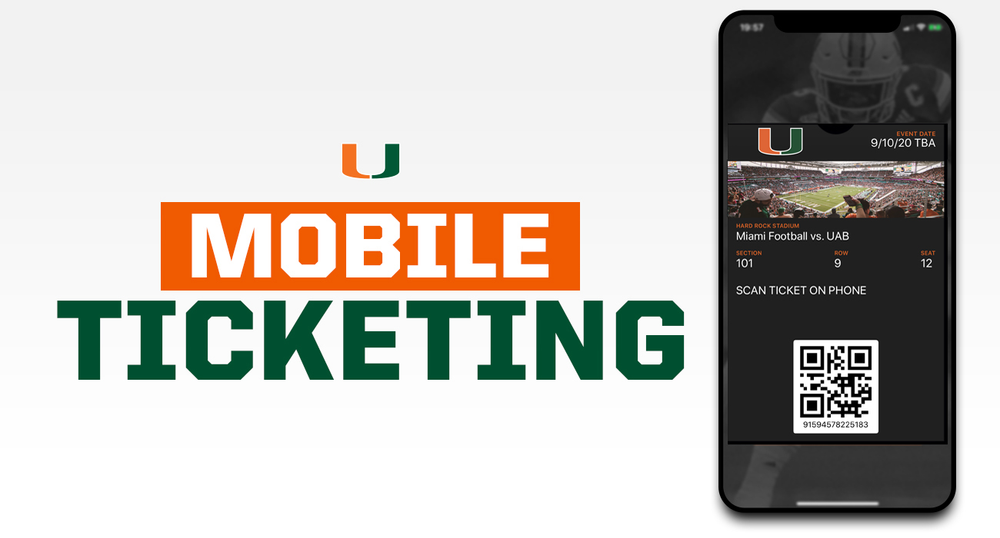 MOBILE TICKETING
NEW FOR 2020 SEASON
Mobile tickets use email or text messaging to instantly send tickets directly to your smartphone. All tickets must be scanned in on an Android or Apple mobile device. Printed tickets will not be accepted for entry.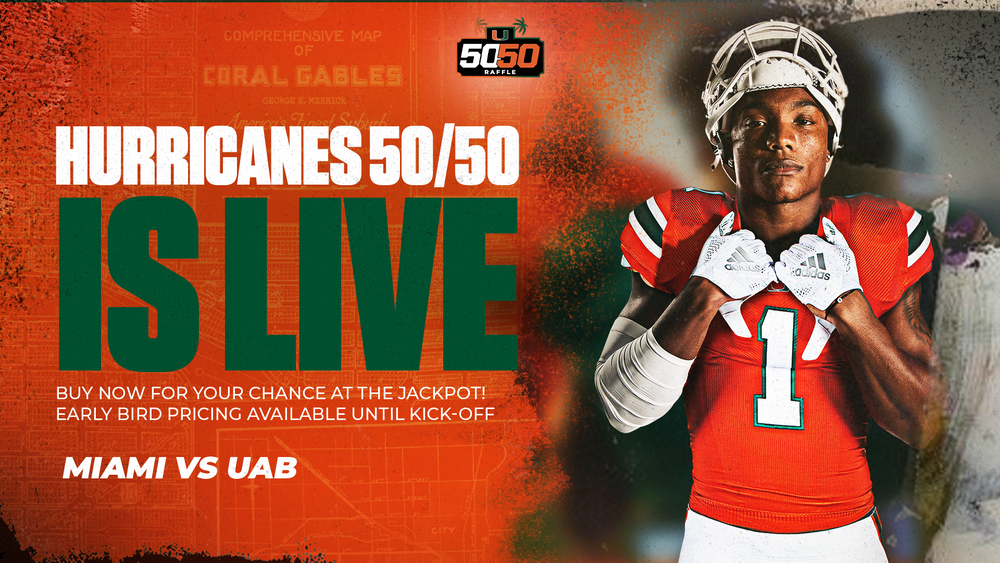 A WIN-WIN!
PURCHASE YOUR 50/50 RAFFLE TODAY!
Buy a raffle to donate to the Student Impact Fund and get a chance to win cash! Early bird pricing is available until kick-off.