University of Miami Athletics
Stacy Searels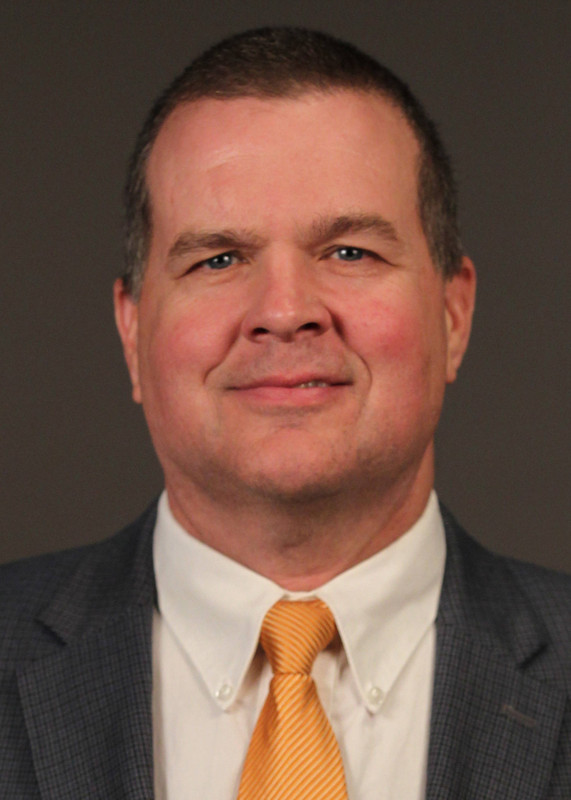 Stacy Searels is entering his third season as the Hurricanes' offensive line coach.
Four of Searels' offensive linemen were recognized with All-ACC honors in 2017, including senior left tackle Kc McDermott, who was named to the All-ACC Third Team.
Senior left guard Trevor Darling, junior center Tyler Gauthier and freshman right guard Navaughn Donaldson earned All-ACC Honnorable Mention recognition.
Donaldson, one of the top-rated players signed by Miami, was an instant starter at The U and earned Freshman All-America recognition from ESPN and the Football Writers Association of America (FWAA).
Under his watch, senior offensive lineman Danny Isidora earned third-team ACSMA All-ACC honors in 2016.
Miami's offensive line played a key role in running back Mark Walton becoming just the 11th 1,000-yard rusher in Miami history in 2016.
Searels, the former offensive line coach at Virginia Tech, Texas, Georgia and LSU, and an All-America offensive lineman as a player at Auburn, reunited with Richt for the second time his career. Searels spent the 2007-10 seasons on Georgia's staff.
The Georgia native arrives in Coral Gables after he spent the past two seasons at Virginia Tech, where his offensive line helped guide the Hokies to a pair of bowl victories.
In 2013, his final season at Texas, Searels' line enabled the Longhorns to finish 36th in the country in rushing offense and 17th in sacks allowed per game. Trey Hopkins was named first-team All-Big 12, while Donald Hawkins secured a spot on the second team.
In 2012, the offensive line, which was without a senior starter, allowed the opposition to post just 4.1 tackles for loss per game, which ranked tied for third in the country.
During his first season at Texas, Searels helped the Longhorns rank 21st nationally and third in the Big 12 with 210.4 rushing yards per game.
Searels joined the Longhorns after coaching the offensive line at Georgia for four seasons. He added the duties of running game coordinator in 2009. During his time in Athens, the Bulldogs ranked in the top 25 in the nation in fewest sacks allowed three times, including ranking sixth and leading the SEC in 2009 with just 12.
From 2003-06, Searels coached the offensive line at LSU, where he helped the Tigers win 44 games over four seasons and capture the 2003 BCS National Championship. Guard Stephen Peterman was drafted in the third round of the 2004 NFL Draft by the Cowboys, while tackle Andrew Whitworth was a second-round pick of the Bengals in 2006.
Prior to his stint in Baton Rouge, Searels coached the offensive line at Cincinnati for three seasons (2000-02) and at Appalachian State for seven seasons (1994-2000). He started his coaching career as a graduate assistant at Auburn, his alma mater, in 1992.
A three-year starter on the offensive line at Auburn, Searels earned first-team All-America honors from both The Associated Press and Football News as a senior in 1987.
Searels blocked for Heisman Trophy winner Bo Jackson in 1985 and All-American Brent Fullwood at Auburn in 1986 before becoming a fourth-round draft pick by the San Diego Chargers in 1988. He ended his professional career in 1991 with the New York/New Jersey Knights of the World League of American Football.
Searels is married to the former Patricia Hale, and they have two daughters: Taylor and Savannah.