University of Miami Athletics
Rodney Prince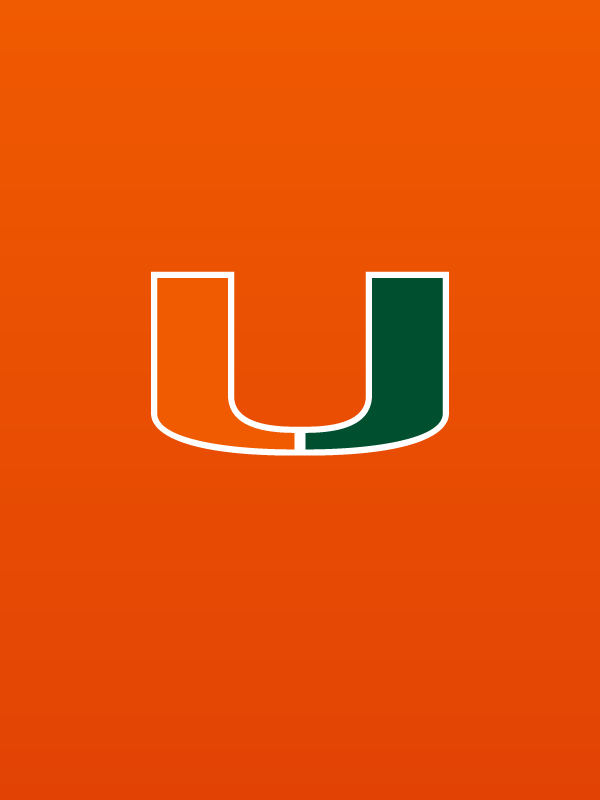 Rodney Prince has joined the University of Miami football strength & conditioning staff, strength & conditioning coordinator Aaron Feld announced in February 2022.
Prince arrives in Miami after spending the previous six seasons (2016-2021) working with the Georgia Bulldogs football program, including a national championship-winning season in his final year as assistant strength and conditioning coach in 2021.
"The first thing that's important to us is bringing great men to be around these players to mentor them on how to be better men, because better humans play better football. We're trying to develop better human beings from the ground up," Feld said. "Coach Prince has the moral character, champion DNA that we're looking for here, but he also has the technical acumen and abilities as a strength coach to really push our program to the next level."
The Bulldogs compiled a 66-15 mark in Prince's six seasons on staff, including five straight appearances in New Year's Six bowl games, five-straight top-10 finishes, two appearances in the College Football Playoff and one national title.
"I'm very excited. I really feel like this is the best place in the country to be," Prince said. "I've always followed the Miami program from afar, even though I've worked at other programs. I really appreciate Coach Cristobal and Coach Feld giving me the opportunity to be here, and I'm going to make the most of it."
Prince is Strength & Conditioning Coach Certified (SCCC) and is a member of the Collegiate Strength and Conditioning Coaches Association (CSCCa). He is also a Certified Strength and Conditioning Specialist (CSCS) and is part of the National Strength and Conditioning Association (NSCA).
Prior to joining Georgia's staff, Prince was an assistant strength coach at Louisville from 2014 to 2015. In Prince's time at Louisville, the Cardinals reached a bowl game in each season, including a 27-21 win over Texas A&M in 2015.
From 2011 to 2013, Prince served multiple roles as a graduate assistant at Marshall University. In his first season with the Thundering Herd, he worked in the strength and conditioning department. The following season, he served under offensive coordinator and tight ends coach Bill Legg. The Herd scored 40.9 points per game in 2012, good for 7th in the nation that season. Working under linebackers coach Adam Fuller and defensive coordinator Chuck Heater the next year, Prince helped Marshall to a 10-4 record and a Military Bowl victory.
A Birmingham, Ala., native, Prince was a three-year letterman as a defensive lineman at Mississippi State, where he played alongside Feld.
"Coach Prince is a phenomenal human being. He is a guy who has got the experience, and someone who is going to be a phenomenal head strength coach one day," Feld said. "He is really ready for a bigger role. I'm going to lean on him as much as possible."
He graduated in 2010 with a degree in clinical exercise physiology. In 2013, he earned a master's degree in adult technical education from Marshall.