University of Miami Athletics
Jon Richt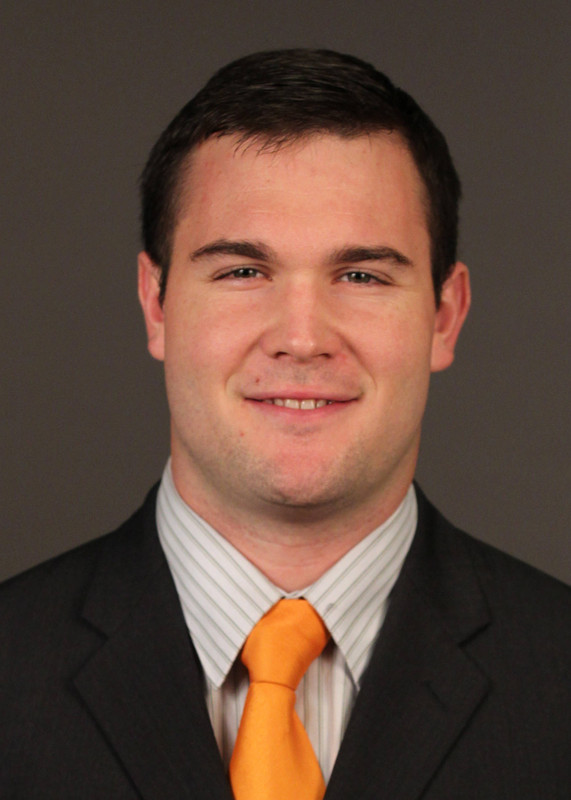 Jon Richt is entering his third season as the Hurricanes' quarterbacks coach.
Richt guided Malik Rosier to an impressive first season as the Hurricanes' signal caller in 2017, with the redshirt junior finshing with 26 touchdown passes across 13 starts.
Rosier's 26 touchdown passes were tied with Vincent Testaverde (1986) and Brad Kaaya (2014) for the fourth-most in a single season in Hurricanes history, and just three behind Steve Walsh's program record of 29 set in 1988.
Rosier, who added five rushing scores and totaled 468 rushing yards, bested Vinny Testaverde's Miami record of "touchdowns responsible for" (30) with 31; Testaverde's mark was set during his Heisman Trophy season of 1986.
Under his watch, former Hurricane quarterback Brad Kaaya became the all-time leading passer in Miami history in 2016.
Kaaya also finished the 2016 season by posting single-season career bests in passing yards (3,532), touchdowns (27) and completions (261) under Richt's guidence.
In addition, Kaaya posted a single-season career-best completion rate of 62.0 percent rate during the 2016 season.
Richt joined his father Mark's staff for the second time in his coaching career after he spent the 2015 campaign with the Buffalo Bills as an offensive assistant.
During his lone season in Buffalo, the Bills posted an 8-8 record under first-year head coach Rex Ryan.
He spent the 2014 season serving on Georgia's staff as a quality control assistant.
During the 2014 campaign, Georgia posted a 10-3 overall record and went 6-2 in in SEC play, placing second in the East Division.
The 2014 season was a record-breaking year for the Bulldogs' offensive unit as Georgia posted 537 points and averaged 41.3 points per game – both of which are school records. Georgia's 41.3 points per game ranked eighth in the NCAA.