University of Miami Athletics
John Thomas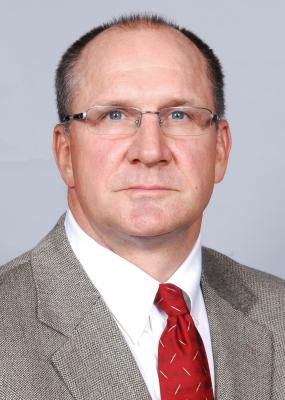 John Thomas arrives in Coral Gables after he spent the past four years on head football coach Mark Richt's staff at Georgia where he served as the Senior Associate Director of Strength and Conditioning.
In his four years on the UGA staff, Thomas worked with 21 All-SEC players (eight first team) and had 15 players selected in the NFL draft.
Prior to his time at Georgia, Thomas served as the head football strength and conditioning coach at Penn State for 20 years.
At Penn State, his strenuous program was known for producing fourth quarter success. Penn State won seven games decided by 10 points or less in 2011 and has won 22 such games between 2005-11. His efforts were recognized with his 2002 selection as Master of Strength and Conditioning Coach, a title held by fewer than 30 people worldwide. He also was chosen the 1997 National Collegiate Strength and Conditioning Coach-of-the-Year.
During his tenure at Penn State in the weight room, he coached 124 All-Big Ten players, 81 NFL draft picks including 17 first rounders. The Nittany Lions earned 16 post-season bowl invitations during that time. Twenty-five of his former graduate assistants have become college or professional level strength coaches or personal trainers, all with Master's Degrees.
Thomas spent three seasons at the U.S. Military Academy, the last two as the head of the strength and conditioning program in 1989-91. A Muskingum College graduate, he started at defensive tackle for two years and at offensive guard for two seasons and was an All-Ohio Valley Athletic Conference first-team pick and a second-team Division II All-American. He was inducted into the Muskingum Athletic Hall of Fame in October 2008.
Thomas spent two years as a graduate assistant football and strength coach at Toledo. At the University of the South (1986-88), he coached football and served as a strength coach in football and baseball.
He is married to the former Kelly Sims of Huntland, Tenn. and they have three children: Jacob, Logan and Grace.