University of Miami Athletics
Ishmael Aristide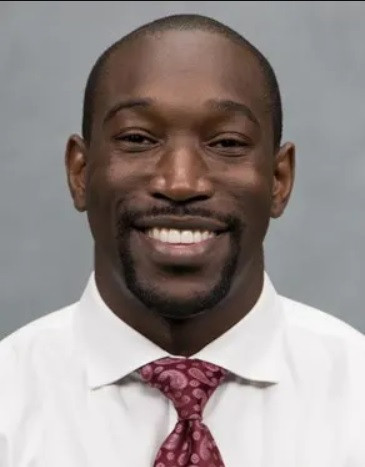 Miami native Ishmael Aristide, who spent the previous two seasons as a defensive analyst at Texas A&M, joined the Miami Hurricanes football staff as outside linebackers coach, head coach Manny Diaz announced.
"We're excited to welcome Ishmael to the Hurricanes program," Diaz said upon his hiring. "He is a sharp defensive mind and relentless recruiter who will be a great addition to our coaching staff.
In 2020, Aristide worked with a defense that ranked No. 9 in FBS in total defense (317.3 yards per game), leading the SEC in that category and ranking No. 4 among Power 5 schools. Texas A&M ended 2020 ranked No. 2 in the country in rushing defense, allowing just 92 yards per game.
Prior to his arrival in College Station, Aristide spent two seasons (2017-18) at Ole Miss. He was a player personnel analyst in 2017 and was promoted to senior player personnel analyst prior to 2018.
Aristide spent one season as defensive graduate assistant at Auburn (2016) before joining the Rebels football staff.
Aristide played collegiately at Purdue, redshirting the 2009 campaign due to injury and earning letters at safety in 2010 and 2011 before converting to wide receiver for the 2012 season, when his career was cut short by injury.
Aristide also ran track for the Boilermakers. A three-time Big Ten academic all-conference honoree, Aristide finished as runner-up for Purdue student body president in the 2012 election and served as president of the Fellowship of Christian Athletes his senior year.
A Miami native and a graduate of Maynard Evans High in Orlando, Aristide earned his bachelor's degree from Purdue in 2013 in technology leadership and innovation. Aristide worked for Deloitte Consulting in Atlanta from 2013-16 before joining the Auburn coaching staff. His father, Wallace, is the principal at Miami Northwestern Senior High School.