University of Miami Athletics
Aaron Feld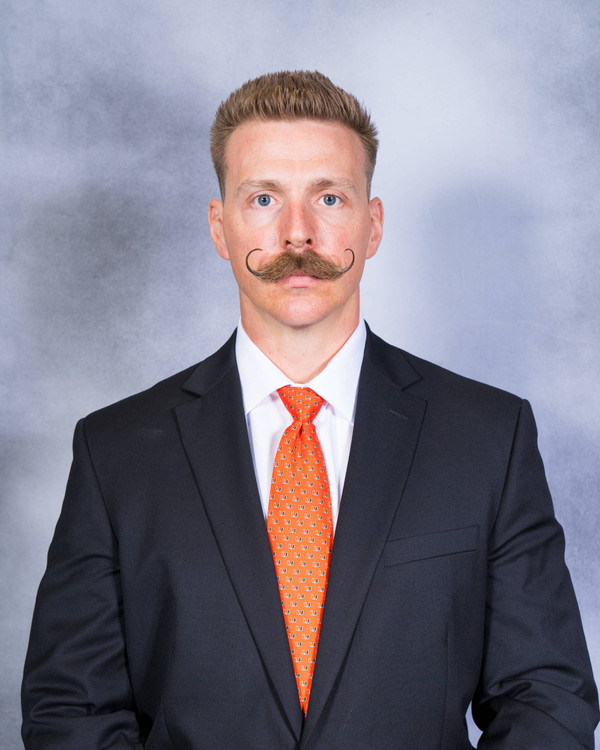 Head football coach Mario Cristobal announced in January 2022 the hiring of Aaron Feld to the position of Miami Hurricanes strength & conditioning coordinator.
Feld arrives in Coral Gables after spending the previous four seasons working in the same capacity at the University of Oregon under Cristobal.
"Aaron is more than just a difference maker as a strength and conditioning coach," Cristobal said. "He is a gamechanger in terms of fostering team culture, instilling discipline and building the DNA of a championship football program."
In Feld's four years in Eugene, the Ducks compiled a 35-12 overall record, won two Pac-12 Championships and won the 2020 Rose Bowl.
"The truth is, there's very few schools and very few opportunities that you leave a place like the one where I've been the last four years," Feld said. "You don't move across the country for just any school or just any coach. That's the biggest thing. If The U wasn't what The U is, and if Coach Cristobal isn't who he is, this wouldn't be happening.
"I know it's a place where we can build a perennial contender. You go from good to great, great to elite, and elite to unbreakable – that's the culture we've developed over the last four years. We had the same ideas coming in, but we've watched it evolve into a process that has not only proven effective, but reproducible. Every single year is a new team, and every single year is a new challenge. You don't go hoping to build something in five years – it starts right now."
Feld arrived in Oregon from the University of Georgia, where he spent the previous three years as the assistant director of strength and conditioning while working with the Bulldogs' football program. Before working at Georgia, Feld was the head strength coach at the University of North Alabama and a volunteer strength coach at the University of Alabama, where he worked with Cristobal.
Feld is a graduate of Mississippi State University and holds certifications from the National Strength and Conditioning Association and the Collegiate Strength and Conditioning Coaches Association. He began his career at the University of Alabama at Birmingham, where he worked with both the football and women's basketball programs.
Feld and his wife, Brittany Burgess Feld, have a son, Buck.