University of Miami Athletics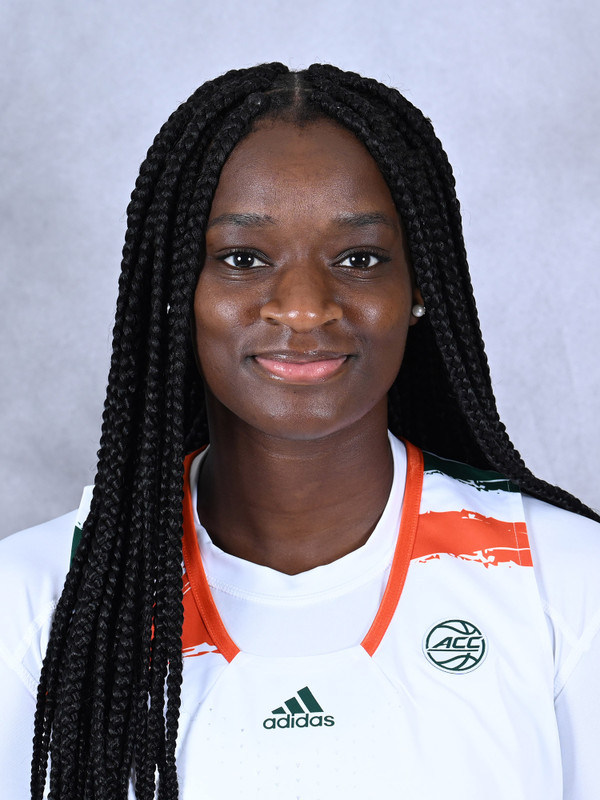 As a Sophomore at Utah (2020-21): Started nine of 21 games played…Averaged 4.7 points and 4.1 rebounds as a sophomore…Tallied three double-digit outings…Totaled five-plus rebounds in eight games…Posted a basket in 17 out of 21 games…Shot better than 50 percent from the field in eight games. 
As a Freshman at Utah (2019-20): Earned Pac-12 All-Freshman honorable mention status…Saw action in all 31 games, starting 29…Averaged 23.4 minutes, 10.8 points, 5.9 rebounds and 1.1 blocks per game…Reached double-digits in 15 games and led the Utes in rebounding in 16…Totaled 23 games with five-or-more rebounds…Led the team in double-doubles with three…Finished the season ranked seventh in the Pac-12 in total blocks (34) and fifth in blocks per game (1.10)…Paced the Utes in total rebounds (182) and field goal percentage (.576)…Shot 50-percent or better from the floor in 24 games…Scored a career-high 21 points on 8-of-15 shooting against Providence (12/16), adding 10 rebounds, two assists, a block and two steals.
High School: Played high school basketball at Ribet Academy in Los Angeles…Named the John R. Wooden Southern California High School Player of the Year in 2018…Los Angeles Times all-area honoree…CIF Southern Section all-open division team member…Averaged 11.7 points, 9.5 rebounds, 2.7 assists and 1.6 blocks per game as a senior at Ribet…Named MaxPreps California All-State honorable mention as a senior after being MaxPreps Player of the Game 14 times at Ribet.
International Experience: Played internationally for the Spain National Team…Named the Star of the Generation for the 2000s by the Spanish National Team organization…Saw action at the FIBA European Championships in 2016 and 2017 (U17, U18)…Averaged 4.0 points and 4.1 rebounds for Team Spain in 2016…Played for Daspalomas Costa Canaria in 2017, earning MVP of the Women's Championships as the top scorer and rebounder of the tournament
Personal: Born Mar. 29, 2000…Parents are Joaquim and Fatu…Majoring in Political Science…Chose Miami because the city reminded her of home and for the connection with the coaching staff.