Pendande Has Her Sights Set High
CORAL GABLES, Fla. – Growing up, Lola Pendande was tall her for age. So, of course, her cousin told her to play basketball thinking she would be good because of her height.
So she did.
Now, over a decade later, Pendande is preparing for her third season playing collegiate basketball, but first with the University of Miami.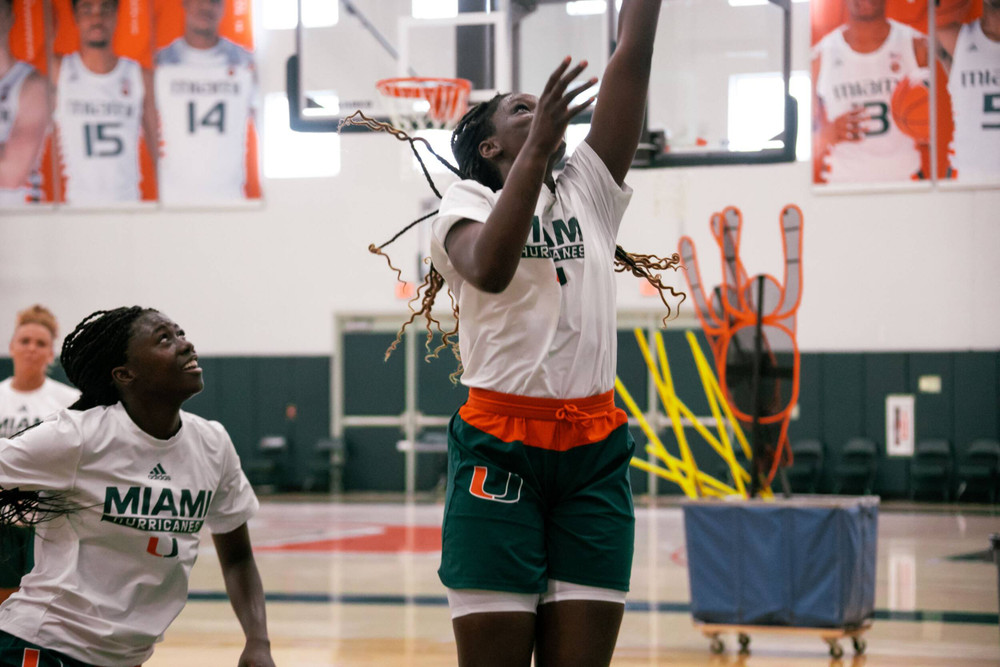 The Almeria, Spain, native credits her high basketball IQ to her early playing days in Europe.
"We focus more on tactic and what plays are good in Spain," Pendande said. "But it is also more athletic and physical."
As she got older, Pendande garnered national recognition in Spain, and eventually earned a spot on the Spanish National Team.
Not only did the forward competed in the 2016 (U17) and 2017 (U18) FIBA European Championships, but she also helped Spain to a silver medal at the U18 Women's European Championship in 2018. Pendande averaged a team-best 10.9 points to go along with 7.1 rebounds and 1.3 assists.
"Playing for the national team was amazing," Pendande said. "I met some of my best friends while playing for the national team. It's awesome, especially when you win and you have a good team."
Pendande's prowess on the court was recognized by the Spanish National Team organization in August of 2020 when she was named the Star of the Generation for the 2000s.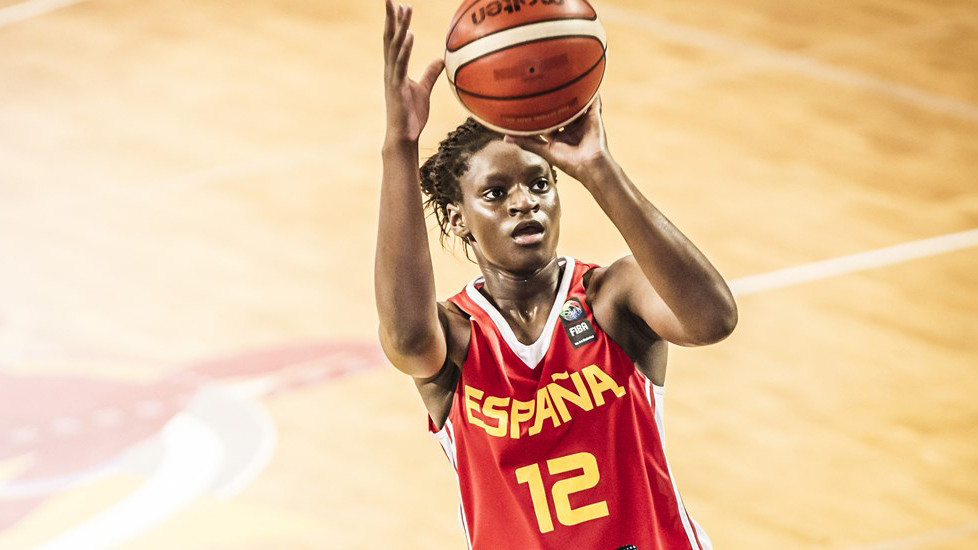 Prior to her senior year of high school, Pendande made the move to the United States, knowing that she wanted to earn a college degree.
"In Spain, my focus was basketball and I was very successful at that point that school was not as important," Pendande said. "But, one day, someone told me, 'You need school. Basketball is not forever.' So I made the decision to move to the States."
During the 2017-18 season at Ribet Academy, Pendande was named the John R. Wooden Southern California High School Player of the Year and earned Los Angeles Times all-area honors.
Upon graduation, Pendande made the jump to collegiate basketball, spending the next two seasons at the University of Utah.
In her two years at Utah, Pendande totaled 18 double-digit outings, a trio of double-doubles and snagged Pac-12 All-Freshman Honorable Mention status. She finished her time at Utah averaging 8.3 points, 5.2 rebounds in 20.1 minutes per game.
However, something was missing for the forward.
"My first season went great, but my second season was not as much," Pendande said. "I felt like it wasn't the best place for me and that I needed to go somewhere that reminded me of home, which led me to Miami."
While the beautiful weather and abundance of Spanish-speakers immediately resonated with Pendande, it was the interactions with the coaching staff that ultimately made up her mind.
"Coach Meier is so great," Pendande said. "I wanted a coach that I connected with and who would communicate with me and vice versa. I found that at Miami."
Pendande arrived on the Miami campus in June and has already found a home with the Canes. She brings high energy and an incredible work ethic to Miami and strives to outwork everyone on the court.
Even though she is one of the newest players on the team, Pendande's sights are set high for the upcoming season.
"I want what everyone wants, the national championship ring," Pendande said. "We have a great team and we're working really hard to be that championship team. I think we have great talent to make it far."
Pendande knows that in order to make a run in March, good team chemistry is a must.
"Wins don't come if you don't have good chemistry with the team," Pendande said. "So, since we're a brand new team, chemistry is the main focus right now."
The Spaniard is working to build that chemistry during the offseason, something that is made easier due to the large number of international athletes on the team. Being on the court with players from Europe gives Pendande a sense of familiarity, as they play a similar style as her.
Pendande and the Canes will have a chance to demonstrate their team chemistry this fall when Miami suits up for its 50th season of college basketball.
Until then, Pendande will be in the gym, getting better each and every day.