University of Miami Athletics
Tommy Otley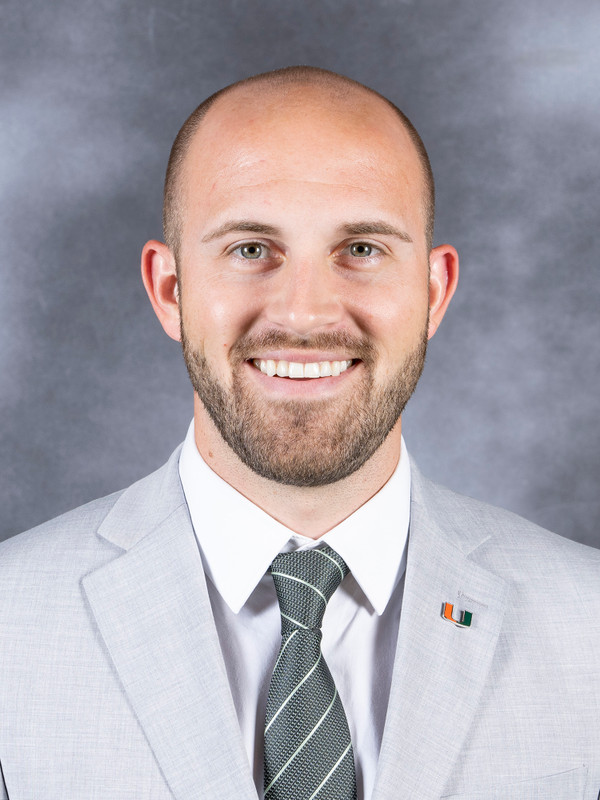 Tommy Otley joined the University of Miami in July 2022 as the physical therapist working with the Hurricanes' men's and women's basketball teams. Otley also manages sports science for both programs, including overseeing team performance technology use, baseline profiling assessments and in-season athlete monitoring.
Before coming to Coral Gables, Fla., Otley spent two years at Duke University. During the 2021-22 season, he worked with the Blue Devils men's and women's basketball programs while completing the prestigious Duke Division I Athletics Fellowship.
Otley served under legendary coach Mike Krzyzewski during his final season, which included an ACC regular season championship and a Final Four appearance. Otley worked closely with both the basketball rehabilitation and performance staff, as well as assisted the director of high performance and sports science in managing team performance data.
While at Duke, Otley also worked with football, men's and women's soccer, men's lacrosse and other Olympic sports during both the 2020-21 and 2021-2022 seasons.
Otley has a strong background in sports science and the application of technology for performance and rehabilitation in collegiate athletics. He is skilled in athlete monitoring, performance assessments and return-to-play testing. He is experienced in the full continuum of post-operative rehabilitation and has helped numerous collegiate and professional basketball players return to playing at an elite level, including multiple national champions in the WNBA, along with men's and women's collegians.
A residency-trained and board-certified clinical specialist in sports physical therapy, Otley earned his doctorate in physical therapy from the University of North Georgia in 2020. He previously received his bachelor's degree in exercise science in 2017 from Asbury University, where he was a member of the swimming team.
Otley serves as the Practice Chair for the College and Professional Sports special interest group of the American Academy of Sports Physical Therapy and holds additional certifications in strength and conditioning, sports performance, dry needling, blood flow restriction training and cartilage procedure rehabilitation.
A native of St. Louis, Otley and his wife, Sarah, also a former collegiate athlete, reside in Cutler Bay, Fla.