University of Miami Athletics
Vladislav Melnic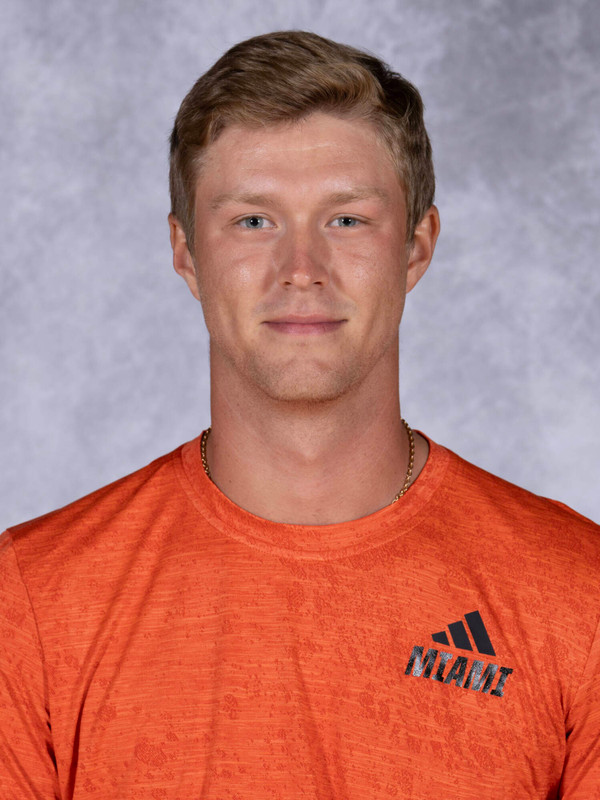 NIL Opportunities
Powered By

Engage with Vladislav today!
As a Senior at Cornell (2022-23): Concluded year ranked No. 16 in ITA Northeast Regional year-end rankings…Recorded an overall singles record of 11-12 with a 10-10 mark in dual matches…Won first five completed matches and posted eight victories in first nine contests…Registered an 8-12 record in doubles with an 8-11 mark in dual matches…Went on a four-match win streak in doubles with Radu Papoe from Feb. 17-25.
As a Junior at Cornell (2021-22): Posted an 11-6 overall record and an 11-5 mark in dual singles…Won lone match at No. 1 singles and went 10-5 at No. 2 singles…Tallied an 18-3 overall record and a 14-2 mark in dual matches with Alafia Ayeni in doubles…Achieved a No. 24 doubles ranking and reached NCAA Tournament.
As a Sophomore at Cornell (2020-21): Season canceled due to COVID-19 pandemic.
As a Freshman at Cornell (2019-20): Went 3-0 in singles during a shortened freshman season, going 1-0 at No. 3 and 2-0 at No. 4…Was 1-1 in doubles play, combining to defeat No. 12 Will Davies/Oliver Okokwo of Iowa, 7-5.
Prior to Cornell: Obtained highest ITF Juniors Rank of 300 and ATP rank of 978…Won 2017 National Championship in Romania where he ranked No. 4 in U18 national rankings…Ranked No. 8 in Romanian senior rankings…Was a team championship finalist in Romania in 2016 and 2017.
Personal: Son of Tatiana and Eugen Melnic…Enrolled in the School of Hotel Administration.