University of Miami Athletics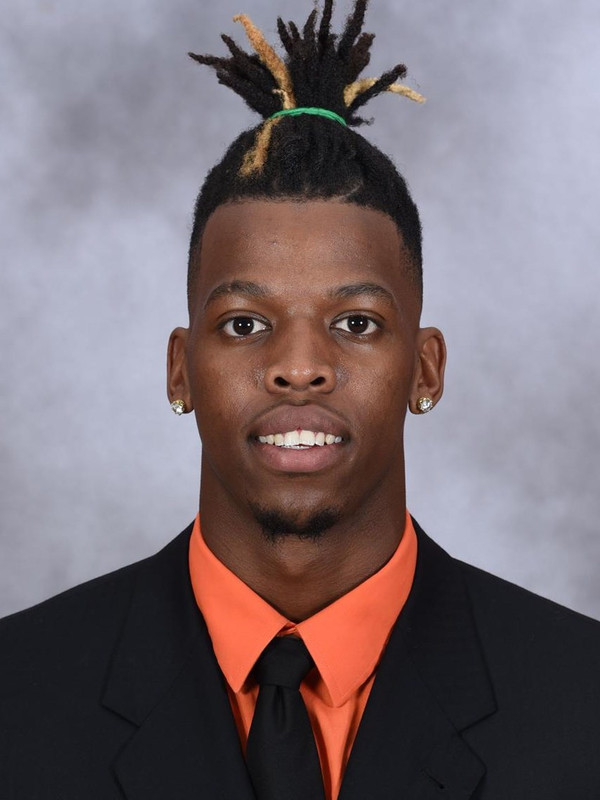 2020 (Redshirt Junior): Saw action in five games as team's primary backup quarterback…Threw for 348 yards on 26-for-47 passing with three touchdowns and one interception…Made season debut in opener against UAB (Sept. 10), finishing 2-for-3 for 14 yards…Played in romp of Florida State (Sept. 27), throwing for 50 yards and one touchdown on 4-for-7 passing…Connected on 7-yard touchdown pass against Seminoles…Saw action at Clemson (Oct. 10), throwing one interception…Had 56-yard pass in win over Duke (Dec. 5)…Rushed two times in win over Blue Devils…Saw most extensive action of season in 2020 Cheez-It Bowl against Oklahoma State (Dec. 29), finishing 19-for-34 for 228 passing yards with two touchdowns and no interceptions…Had long pass of 44 yards in bowl game against Cowboys.
2019 (Redshirt Sophomore): Saw action in eight games and made three starts…Threw for 1,045 yards on 85-for-159 passing (53.5 percent) with eight passing touchdowns and three interceptions…Added two rushing touchdowns…Made season debut in home opener against Bethune-Cookman (Sept. 14), finishing with 79 yards on 7-for-10 passing and one touchdown…Had long pass of 23 yards versus Wildcats…Saw first major action of season vs. Virginia Tech (Oct. 5), setting career marks in nearly every passing category…Finished 28-for-47 for 422 yards with four touchdowns and one interception in valiant comeback effort…Set career highs in completions, passing yards and attempts vs. Hokies despite not starting game…Tied career mark with four touchdown passes…Made first start of season vs. #19/#20 Virginia (Oct. 11) and led Hurricanes to victory…Finished 16-for-27 for 182 yards and accounted for two touchdowns – one rushing and one passing…Started against Georgia Tech (Oct. 19) and finished 16-for-28 for 288 passing yards and two touchdowns…Also rushed for score against Yellow Jackets, marking second straight game with one rush TD…Threw for 104 yards with one interception on 10-for-24 passing in start at Pittsburgh (Oct. 26)…Saw action as reserve in win over Louisville (Nov. 9)…Finished with 19 passing yards on 2-for-9 passing in regular season finale against Duke (Nov. 30)…Threw for 51 yards on 5-of-13 passing in Walk-On's Independence Bowl against Louisiana Tech (Dec. 26).
2018 (Redshirt Freshman): Played in 11 games and made six starts …Finished with 4-2 record as starting quarterback, including 3-0 mark in home games…Threw 13 touchdowns compared to six interceptions, passing for team-high 1,091 yards with a 50.8% completion percentage (97-of-191)…Had long pass of 42 yards…Rushed for 169 yards with one touchdown and long rush of 41 yards…Saw first action of career vs. Savannah State (Sept 8), entering as backup…Finished 9-for-14 for 93 yards, three touchdowns and one interception vs. Tigers with long pass of 38 yards…Saw first major action of career in win over FIU (Sept. 22), entering in third series of game and playing remainder of contest, save for Miami's penultimate offensive series…Finished career-best 17-for-25 for career-high 224 yards, including three touchdowns, against Panthers…Had one interception, long pass of 42 yards and rushed for 32 yards vs. FIU…Made first start of career against North Carolina (Sept. 27), finishing 8-for-12 for 125 yards, one touchdown and one interception…Tied career long with 42-yard pass against Tar Heels…Posted 26 rushing yards in first start…Started and finished with 204 passing yards and career-high four touchdown passes in come-from-behind win vs. Florida State (Oct. 6)…Had long pass of 41 yards vs. Seminoles on go-ahead touchdown connection with tight end Brevin Jordan…Started at Virginia (Oct. 13) and finished with 20 passing yards and two interceptions…Saw action vs. Duke (Nov. 3)…Made fourth start of season at Georgia Tech (Nov. 10), throwing for 165 yards on 14-of-23 passing…Accounted for three total touchdowns in first road win as starter at Virginia Tech (Nov. 17), throwing for two scores as part of 21-for-34, 171-yard passing performance…Added first rushing touchdown of career vs. Hokies on 1-yard plunge…Started and helped lead Miami to win in regular season finale vs. Pittsburgh (Nov. 24)…Had career-long 41-yard rush vs. Panthers…Completed one pass (1-for-5) and rushed for 11 yards in New Era Pinstripe Bowl vs. Wisconsin (Dec. 27).
2017 (True Freshman): Did not see any game action, redshirted to retain eligibility…Served as member of practice squad.
High School: Widely regarded as one of the most dangerous dual-threat quarterbacks in the nation…Consensus four-star quarterback by 247Sports, ESPN, Rivals and Scout…Rated as the sixth-best quarterback at his position according to 247Sports…Comes to Miami ranked No. 29 in the state of Florida by 247Sports…Ranked No. 84 in the final ESPN300 rankings…Earned a Top 300 PrepStar All-America ranking…Received FHSAA 6A Player of the Year honors…Helped guide Vanguard to an impressive 10-2 overall record during his senior season…Totaled 24 touchdowns and completed 64 percent of his passes during his senior season…Scored 43 total touchdowns with 11 coming on the ground during his junior season…Threw for over 2,000 yards during his junior campaign…Coached by Edwin Farmer at Vanguard High School…Chose Miami over offers from Auburn, Georgia, Tennessee, Florida State and West Virginia.