University of Miami Athletics
1
Moulayna Johnson Sidi Baba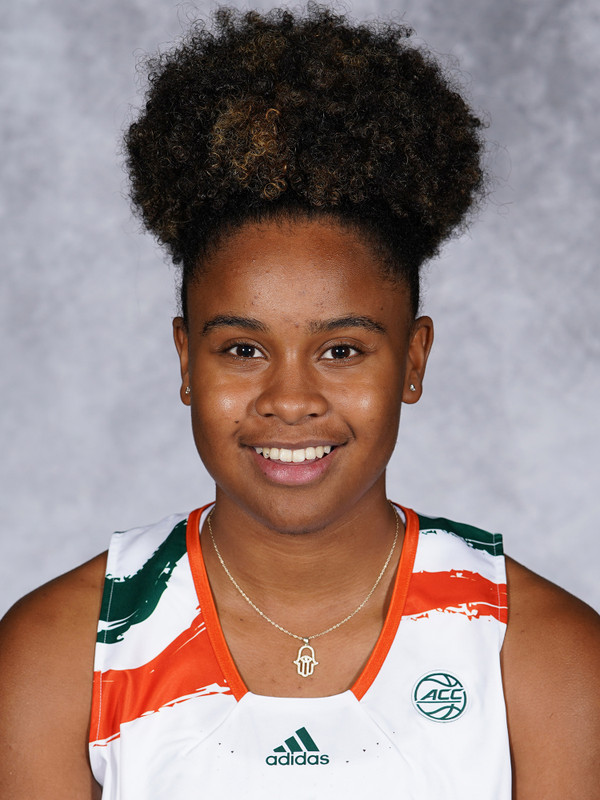 As a Junior (2021-22): Appeared in 31 games for the Hurricanes in 2021-22…Averaged 1.5 points and 3.5 rebounds per game…Recorded a bucket in 14 of 31 games played….Totaled two double-digit rebounding efforts…Hauled in a career-best 16 rebounds against Syracuse (2/3)…Posted five-plus rebounds on 11 occasions.
As a Sophomore (2020-21): Played in 19 games for the Canes in 2020-21, starting six of them…Averaged 3.6 points and 3.6 rebounds per game as a sophomore…Recorded a bucket in 11 of 19 games played…Tallied two double-digit outings as a sophomore…Set a new career high in scoring with 17 points on 6-of-13 shooting against North Florida (11/28)…Hauled in a career-high nine rebounds against Florida Atlantic (12/3).
As a Freshman (2019-20): Played in 25 games for the Canes, earning three starts as a freshman…One of two freshman to average 15-plus minutes per game…Fifth on the Canes in assists (20)…Poured in a bucket in eight straight games (11/22-12/29)…Recorded the first double-digit outing her career at DePaul (11/23) with 10 points in 33 minutes of action…Tallied career-highs in rebounds (six) and assists (four) at DePaul.
High School: Four-star international prospect according to Kelli Moore Basketball… Represented Sweden in August 2018 at the FIBA U18 Women's European Championship in Udine, Italy…Made three appearances in the tournament, posting 10.7 points and 14.7 rebounds per game…Logged a double-double in all three outings, highlighted by a 12-point, 18-rebound performance against Ireland…Played for Sweden in the FIBA U16 Women's European Championship – Division A…Averaged 10.9 points and 5.4 rebounds in seven outings for Sweden… Becomes the second Swedish player to sign with Miami during Katie Meier's tenure.
Personal: Born Feb. 8, 2000…Committed to Miami over offers from Baylor, California, Kansas, Marquette and San Francisco…Full name is pronounced mooLAY-nuh see-dee bah-bah.