University of Miami Athletics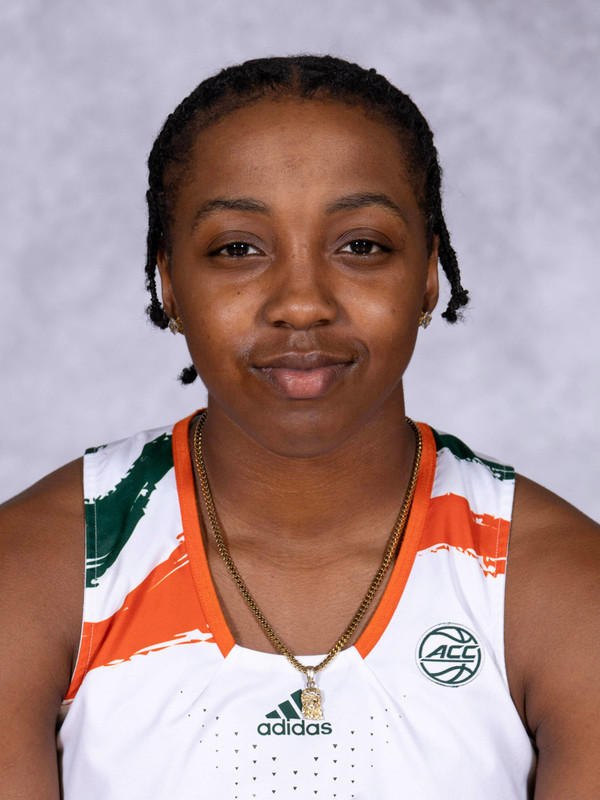 NIL Opportunities
Powered By

Engage with Lashae today!
Career Honors:
ACC Freshman of the Week (12/13)
As a Sophomore (2022-23): Saw action in all 35 games for the Hurricanes…Averaged 5.9 points and 2.3 rebounds per game…Ranked second on the team in total steals at 45…Third on the team in total blocks (nine) as the shortest player on the roster…Paced the team in field goal percentage (min. 125 attempts) at 52.3 percent…Reached double figures in eight contests this season…Eclipsed the 20-point mark on two occasions…Poured in a career-high 23 points against Florida State (12/21)…Tallied a team-best eight steals against North Florida (12/4).
As a Freshman (2021-22): Saw action in 30 games as a freshman…Averaged 3.5 points and 1.7 rebounds in 11.4 minutes per game in 2021-22…Ranked third on the Hurricanes for total steals (38)…Totaled four double-digit outings, including three in four games in December…Recorded a career-best 15 points (6-of-10) and six rebounds against Robert Morris (12/12)…Tallied a bucket in 14 of 30 games played…Shot a perfect 5-for-5 from the field against Clemson (2/7).
High School: Attended the Webb School during her senior season…Ranked the No. 79 player in the nation and the No. 15 player at her position, according to espnW HoopGurlz…Helped Webb School to a 32-2 record and the Division II-Class A State Championship title…Named the 2020-21 Tennessee Gatorade Player of the Year…Averaged 22.5 points, 6.0 rebounds, 6.0 assists and 3.6 steals as a senior…Named a BioSteel All Canadian Basketball Games nominee in 2020.
Personal: Born July 31, 2002…Mom is Stephanie Dwyer…Three sisters and one brother…Originally from Toronto, Canada…Chose Miami over offers from Arizona, Ole Miss, St. Johns, and Temple…Says Miami felt like home and the coaches always treated her like family…Eats hot Cheetos before every game…Enjoys playing NBA 2K, Fortnite, and spending time with family…Majoring in Business Marketing.