Dwyer Possesses A Championship Mentality
CORAL GABLES, Fla. – For University of Miami freshman Lashae Dwyer, the game of basketball has opened so many doors and led to so many highs over the last decade.
Walking into the rec center near her house at age 10, Dwyer became the first person in her family to pick up a basketball. Her mom ran track and her dad played soccer, so basketball was something she could make her own.
As her skills progressed, Dwyer and her mom seriously started talking about her basketball career and what the next steps were.
"My mom thought playing high school basketball in the United States would be a better opportunity for me," Dwyer said. "It definitely helped me get my name out there and I was able to play against better competition."
Dwyer dominated the court as a senior at The Webb School, averaging 22.5 points, 6.0 rebounds, 6.0 assists and 3.6 steals per game, en route to a 2020-21 Tennessee Gatorade Player of the Year nod.
She led The Webb School varsity team, who only won four games the prior season, to a 28-2 record and the Division II-Class A State Championship title.
"Earning Tennessee Gatorade Player of the Year was a huge blessing," Dwyer said. "I was so thankful and grateful that I got the award. It was a great experience and moment for me and my family."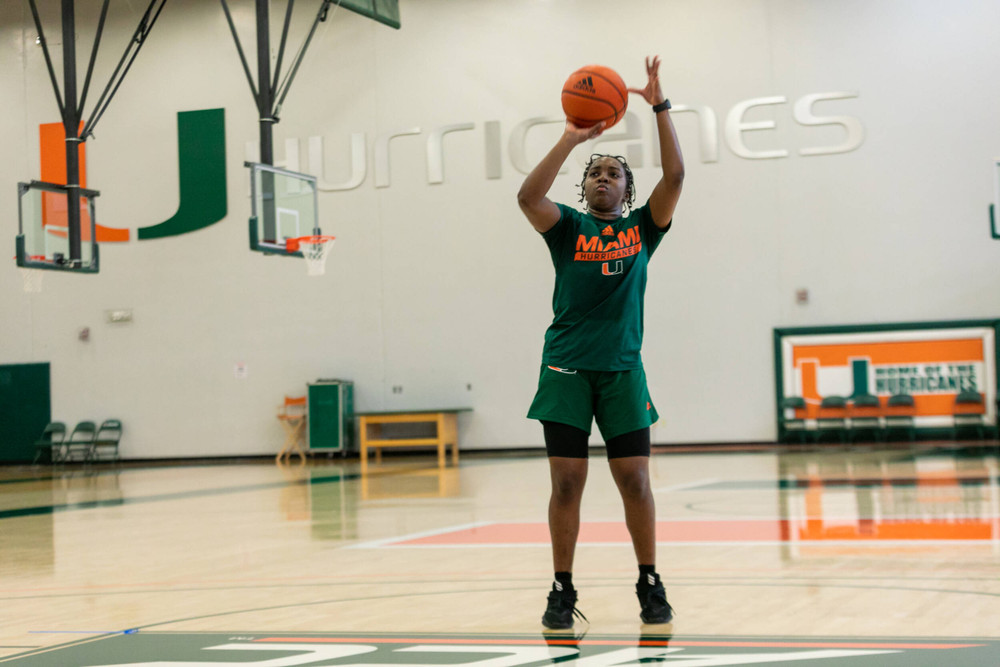 Three months into her time at Miami, Dwyer has been grinding in the gym to prepare for her freshman season.
"The first week or so was kind of hard," Dwyer said. "But I adjusted quickly and am used to it now. The most challenging part was being in the weight room because we didn't lift at this level in high school."
A crafty guard, Dwyer brings not only the ability to score in a variety of ways to the Canes, but also a knack for passing and finding the open teammate. She plays aggressive on defense, forcing tips and turnovers, which embodies the Miami style of play.
Dwyer adds depth and grittiness to a veteran Miami guard unit and is looking forward to suiting up alongside her teammates this fall.
"I can't wait to have a good season with this team," Dwyer said. "I love them already and I've learned a lot over the last few months. I feel like we're going to have a good season and I'm looking forward to winning a championship."