University of Miami Athletics
John Swain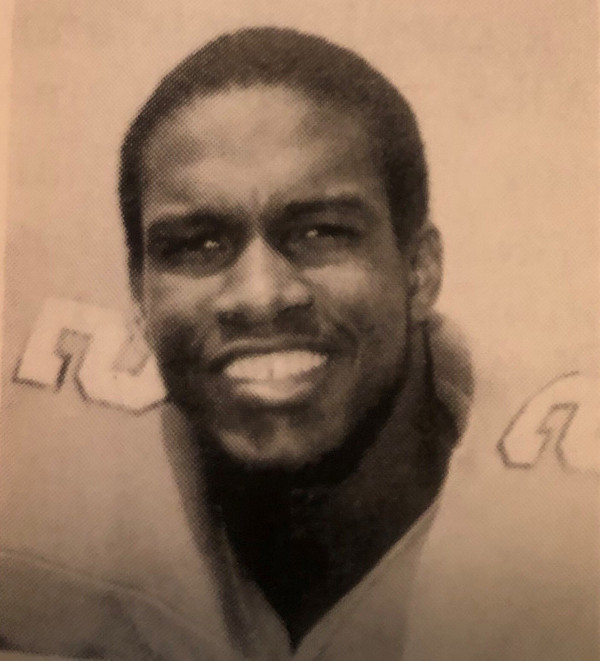 Senior (1980): Had two interceptions in final year…Finished career with five interceptions…Selected in fourth round of 1981 NFL Draft by Minnesota Vikings (No. 101 overall).
Junior (1979): Finished with 32 tackles (28 solo) and one interception…Named Defensive Player of the Game versus Boston College.
Sophomore (1978): Started all 11 games at left cornerback and was a stickout performer…Had 35 total tackles (31 solo) and two interceptions…Intercepted two passes at Kansas (official's judgement call voted a third that would have tied UM single game record) and then late in year recovered two fumbles against Florida…No. 2 secondary tackler returning and owns burning speed (4.6).
True Freshman (1977): Finished with 15 total tackles (12 solo, three assists) and two fumbles recovered…Started Miami's opening game against Ohio State's Sugar Bowlers…Played as alternate in all other battles…Recovered fumbles in Alabama and TCU clashes…Intense and dedicated player…Possesses outstanding speed and has great range…Can play free safety or corner position.
High School: During prep days, garnered every all-star honor possible at Carol City – All-Cty, All-Region, All-County, All-State and All-America (as defensive back)…Named Player of the Week and Most Valuable Defensive Back on coach Jerry Anderson's state runner-up team (12-2 record)…Captained both football and basketball prep teams…Had 11 interceptions senior year and averaged eight tackles per game…Holds Carol City interception record…Came to UM after being heavily recruited by Oklahoma, Oklahoma State, Florida, Kentucky, Pittsburgh, Michigan State, Arizona State and Nebraska…Liked staying close to home, playing for coach Lou Saban and opportunity to play against nation's top-ranked teams.
Personal: Hobbies include bowling and basketball hopes…Hopes some day to go into law enforcement as probation officer…Sociology major.