University of Miami Athletics
Jeff Davis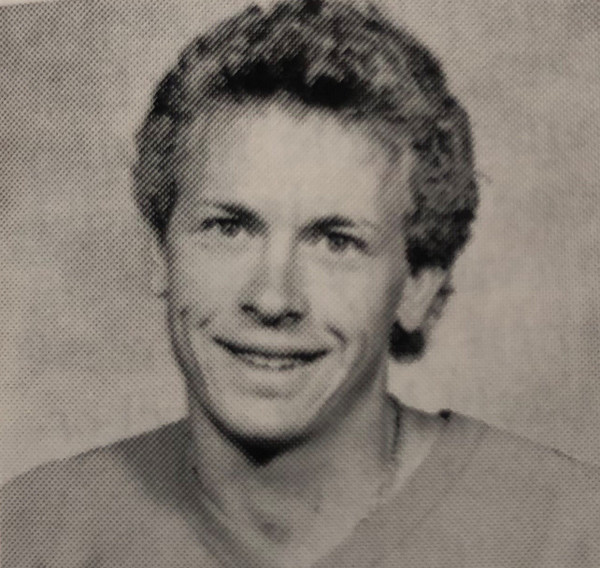 Redshirt Senior (1983): Connected on 11 of 20 field goal attempts in final year, including perfect 10-for-10 mark on field goals under 40 yards…Had season-long 41-yard field goal in season opener against Florida…Connected on 31 of 32 extra point attempts and led Hurricanes with 64 total points.
Redshirt Junior (1982): Team's leading scorer…Perfect from PAT mark (22-22) and hit on 65% of his field goal tries (13 of 20)…Ended season with 61 points…Practices FGs on "Flea Field" that has goal posts only 1/3 as wide as normal, aids in working on accuracy…Three-point attempts break down to 1-2 from insie 20 yards, 2-for from 20-30-yard range, 5-7 from 30-40 and 40-50 range…Did not attempt scores from more than 50 yards…Difference in game when Miami defeated Michigan State 25-22 as Davis hit on 46 and 47-yard field goals…Placed over 85% of kickoffs into end zone.
Junior (1981): Did not see any game action, redshirted to retain eligibility.
Sophomore (1980):  Sidewinding booter was pressed into duty when starter Dan Miller came down with short-lived midseason slump…Got first PK call against Mississippi State, kicking one of two field goals and five extra points…Served mainly as kickoff man and consistently sends boots into end zone…Expected to maintain kickoff role until Miller bows out.
True Freshman (1979): Handled kickoff chores in all Hurricane games as a freshman…Has leg to consistently kick off over the goal line – did so with all four boots in first collegiate game against Louisville…Smallest Hurricane at 5-foot-6.
High School: Living proof that one doesn't have to be big in size to perform big feats on the football field…Completely rewrote the Clearwater High record book for placekickers, where the prep teammate of UM linebacker Scott Nicolas finished three-year career as school's all-time leader in both field goals and points after touchdown…As senior, connected on 22 of 25 PATs and drilled a 48-yard field goal…Averaged 57 yards on kickoffs…Named Honorable Mention All-America by National High School Coaches Association, second-team All-State and first-team All-Sun Coast, All-Sun County and All-District…Selected to play in 1979 state prep All-Star Game.
Personal: Hobbies include hunting and fishing…Majored in speech communication and athletic coaching.