University of Miami Athletics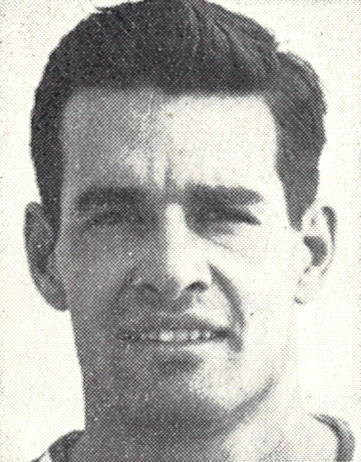 As a freshman (1956-57)
Played in 14 games, he picked up 44 field goals and 31 free throws for 119 points, an average of 8.5 per game. Rugged type player, strong off the boards and capable of scoring with either hand.
As a sophomore (1957-58)
Ed was a high school sensation but had not yet achieved his full stature as a college basketball player. Strong, good rebounder, but not able to pick up accuracy in shooting. Ed lettered in baseball during the spring and shattered the UM home run record. 
| | | | | | | | | | | | | | | | | | | | | | | | | | |
| --- | --- | --- | --- | --- | --- | --- | --- | --- | --- | --- | --- | --- | --- | --- | --- | --- | --- | --- | --- | --- | --- | --- | --- | --- | --- |
| Year  | GP | GS | Min | Avg | FG | FGA | Pct | 3FG | 3A | 3Pct | FT | FTA | Pct | Off | Def | Tot | Avg | PF | FO | A | TO | B | S | Pts | Avg |
| 56-57 | 14 | – | – | – | 44 | – | – | – | – | – | 31 | – | – | – | – | – | – | 30 | – | – | – | – | – | 119 | 8.5 |
| 57-58 | 23 | – | – | – | 11 | 57 | .193 | – | – | – | 24 | 36 | .667 | – | – | 40 | 1.7 | 37 | – | – | – | – | – | 46 | 2.0 |
| 58-59 | 14 | – | – | – | 9 | 28 | .321 | – | – | – | 5 | 9 | .556 | – | – | 22 | 1.6 | 13 | – | – | – | – | – | 23 | 1.6 |
| TOTAL | 51 | – | – | – | 64 | 85 | .257 | – | – | – | 60 | 45 | .611 | – | – | 62 | 1.6 | 80 | – | – | – | – | – | 188 | 4.0 |