University of Miami Athletics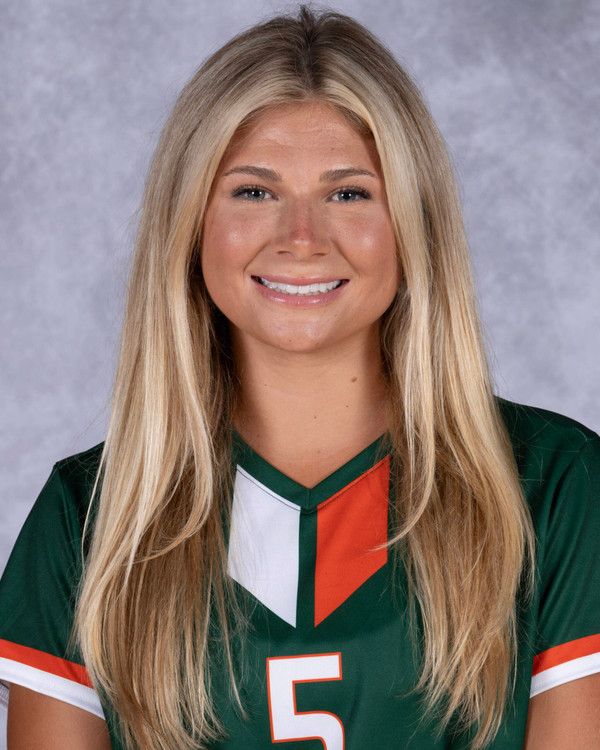 NIL Opportunities
Powered By

Engage with Claire today!
2022 (Sophomore): One of six field players to appear in all 16 matches … Made five starts … Played 796 minutes … Logged at least 45 minutes nine times … Earned first career start against North Florida (Aug. 28) … Drew second straight starting nod vs. Oklahoma State (Sept. 4) … Registered third consecutive start at USF (Sept. 8) … Totaled season-high 78 minutes in start at Pitt (Sept. 22) … Made start at Syracuse (Sept. 25).
2021 (Freshman): Played in 13 of 16 matches … One of four freshmen to appear in at least 13 contests … Logged 439 minutes … Recorded at least 35 minutes eight times … Registered one shot on goal … Made collegiate debut in season opener versus FAU (8/22), tallying 25 minutes … Totaled season-high 50 minutes in 3-0 victory over FIU (9/9) … One of three rookies to appear in ACC opener against Louisville (9/17) … Notched first career shot versus Notre Dame (9/23).
High School: Competed for the Michigan Hawks…Led the Hawks to the ECNL National Playoffs in 2017, the U.S. Academy Playoffs in 2018 and reached the ECNL title match in 2019….From 2015-17, played in the Michigan ODP pool and was invited to the USYS ODP Region II pool and camp in 2016.