University of Miami Athletics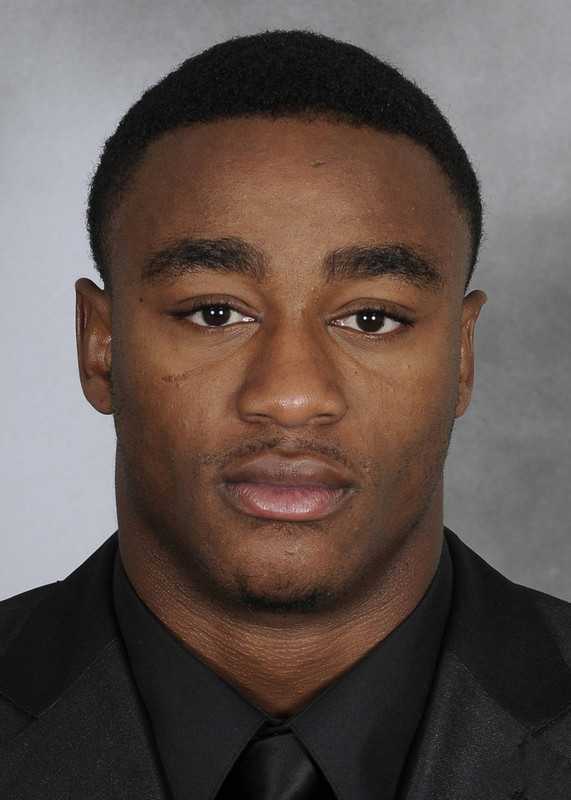 2012 CAPTAIN'S AWARD
2012 PLUMER AWARD FOR LEADERSHIP, MOTIVATION & SPIRIT
2012 (Senior): Started all 12 games at defensive back … Tied for sixth on team with 54 tackles … Tied for team lead with two interceptions … Notched 4.0 tackles-for-loss and 1.0 sack … Tallied five tackles in season-opening win at Boston College … First INT of season came at Kansas State … Made five stops, 1.0 TFL and broke up two passes vs. Bethune-Cookman … Had six tackles and 1.0 TFL in OT road win at Georgia Tech … Stripped and recovered fumble for 26-yard return in home win vs. NC State … Made season-high nine tackles (eight solo) and added 1.0 TFL in road loss to Notre Dame … Picked off pass and returned 26 yards at Virginia … Tied season high with nine tackles in road win at Duke … Finished with team-best seven pass break-ups … Recipient of Captain's Award and Plumer Award for Leadership, Motivation and Spirit at team's end-of-season banquet … Graduated in December 2012 … Earned letter.
2011 (Junior): Played and started in all 12 games … Finished eighth on team with 38 tackles (25 solo, 13 assists) … Recorded career-first interception against USF … Registered season-high eight tackles in season opener against Maryland … Had six tackles and one sack against UNC … Earned letter.
2010 (Sophomore): Played in 10 games, starting season opener against Florida A&M … Recorded 15 tackles with two PBUs … Best game vs. Pittsburgh, recording five stops … Earned letter.
2009 (True Freshman): One of three true freshmen (along with FB Mike James and DE Olivier Vernon) to play in double-digit games for Hurricanes … Played in 10 games on special teams and as reserve defensive back … Recorded tackle against Georgia Tech and at North Carolina … Earned letter.
High School: One of top cornerback prospects in country who has great speed … Rated No. 10 best cornerback by Rivals.com and No. 92 prospect in nation, regardless of position, by Rivals.com … No. 63 among the ESPNU Top 150 … Finished senior year with 31 tackles, two interceptions, one sack and forced fumble … Also had 300 receiving yards … As junior, played quarterback in seven games and threw for 1,100 passing yards with 13 touchdowns while also rushing for 450 yards … Played in U.S. Army All-American Bowl … Named first-team All-Broward County by Miami Herald.
| | | | | | | | | | | | | | |
| --- | --- | --- | --- | --- | --- | --- | --- | --- | --- | --- | --- | --- | --- |
| SEASON | G-GS | UT | AT | TT | TFL | YDS | SACK | YDS | FF | FR | PBU | INT | YDS |
| 2009 | 10-0 | 0 | 2 | 2 | 0.0 | 0 | 0.0 | 0 | 0 | 0 | 0 | 0 | 0 |
| 2010 | 10-1 | 8 | 7 | 15 | 0.0 | 0 | 0.0 | 0 | 0 | 0 | 2 | 0 | 0 |
| 2011 | 12-12 | 25 | 13 | 38 | 2.5 | 11 | 0.0 | 0 | 0 | 0 | 3 | 1 | 15 |
| 2012 | 12-12 | 37 | 17 | 54 | 4.0 | 18 | 1.0 | 8 | 0 | 1 | 7 | 2 | 26 |
| CAREER | 44-25 | 70 | 39 | 109 | 6.5 | 29 | 1.0 | 8 | 0 | 1 | 12 | 3 | 41 |