George Named ACC Receiver of the Week
CORAL GABLES, Fla. — Following a standout performance on the road at Florida State on Nov. 11, wide receiver Jacolby George Monday was recognized as ACC Receiver of the Week.
George, who has started every game in the midst of a breakout year, posted a career-best 153 yards on five receptions, including two touchdowns. 131 of George's yards came after catch, and the multi-touchdown performance was his second of the year.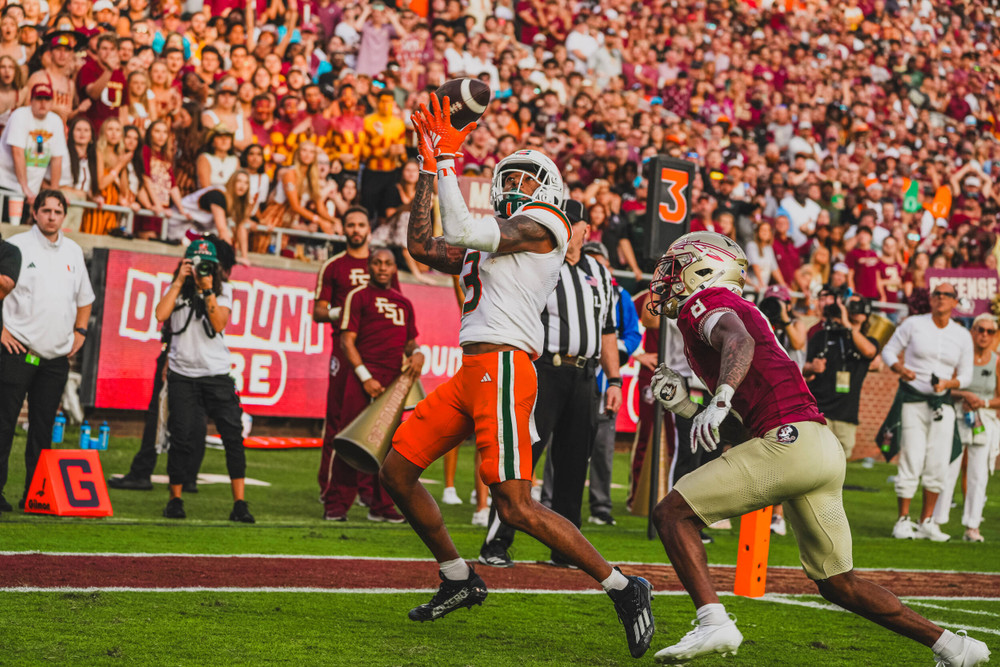 One of Miami's top performers this season, George became the third Miami player this century to record at least 150 receiving yards and multiple receiving touchdowns on five or fewer receptions in a game, joining Phillip Dorsett (2014 vs. Arkansas State) and Santana Moss (2000 vs. Virginia Tech).
The Lauderhill, Fla., native ranks first on the team in receiving yards (707), first in receiving touchdowns (7) and second in receptions (46) through the first 10 games of the year.
Monday's recognition marked George's second of the season; he was also honored after a three-touchdown performance against Texas A&M.