Bain Named Picks up Pair of ACC Weekly Honors
CORAL GABLES, Fla. — Rueben Bain, Jr. , was recognized by the Atlantic Coast Conference Monday for his dominant performance against the Clemson Tigers.
Bain was named ACC Defensive Lineman of the Week and ACC Rookie of the Week, earning the first weekly recognitions of his young career.
The Miami native started and posted a team-high eight tackles which included two sacks and a forced fumble in Miami's come-from-behind win.
Trailing 17-7, the Hurricanes mounted a furious fourth-quarter comeback and eventually sealed a 28-20 win in two overtime periods – UM's first win over Clemson since 2010. Bain was a key member of a defensive front that finished with five sacks and held the Tigers to just 31 rushing yards.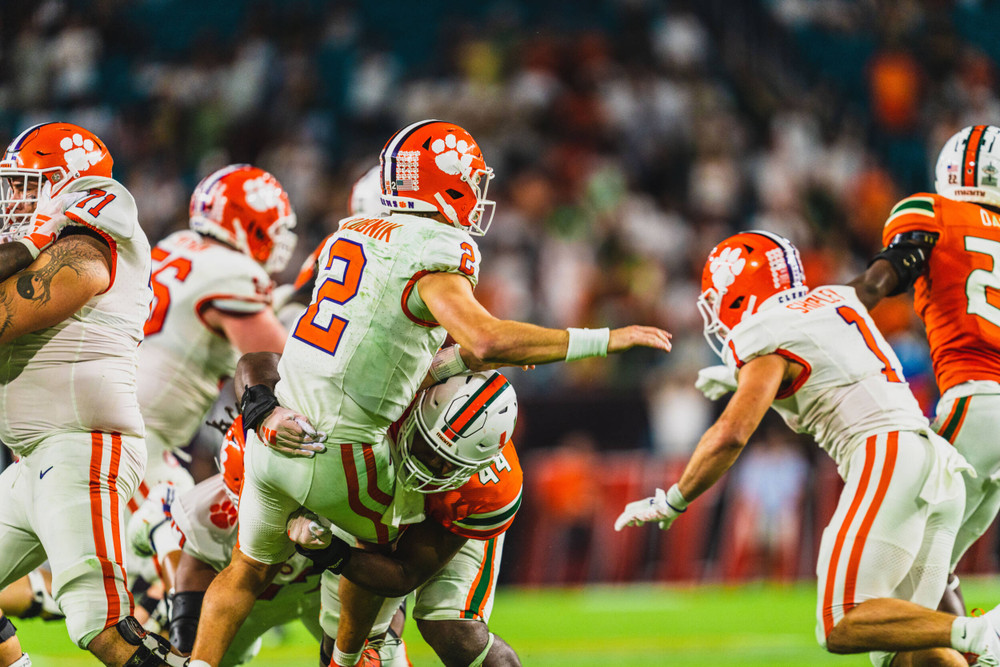 Bain, ranked among the nation's top recruits after a standout high school career, leads Miami with 4.5 sacks and ranks third on the team with five tackles for loss. He has 17 tackles in seven games.
Bain is the fifth Hurricane to be honored this season; Anez Cooper (Co-Offensive Lineman), Jaden Davis (Defensive Back), Jacolby George (Wide Receiver) and Tyler Van Dyke (Quarterback) were each recognized after Miami's win over Texas A&M on Sept. 11.