Canes Clash with Eagles for First Time Sunday
Date: Sunday, Aug. 27, 2023
Time: 1 p.m. EST
Location: Coral Gables, Fla.
Stadium: Cobb Stadium
The Matchup
Miami closes out its three-match homestand Sunday, as the Hurricanes host the Georgia Southern Eagles at Cobb Stadium. Sunday's showdown is set for 1 p.m. and will air on ACC Network Extra.
The Hurricanes and Eagles have never met before on the pitch. Georgia Southern marks the 109th different team Miami will face in its 26-year history. UM hasn't faced a Sun Belt school since 2008.
Scouting The Eagles
Georgia Southern is coming off of a 4-1 victory over North Florida Thursday. The Eagles scored twice in each half to defeat the Ospreys, tallying four goals in a match for the first time in nearly two seasons.
Head coach Chris Adams' 22-14-9 overall record in three-plus seasons represents a .589 winning percentage, tops among Georgia Southern women's soccer coaches all-time. Adams led the Eagles to the their first ever regular season conference championship a year ago.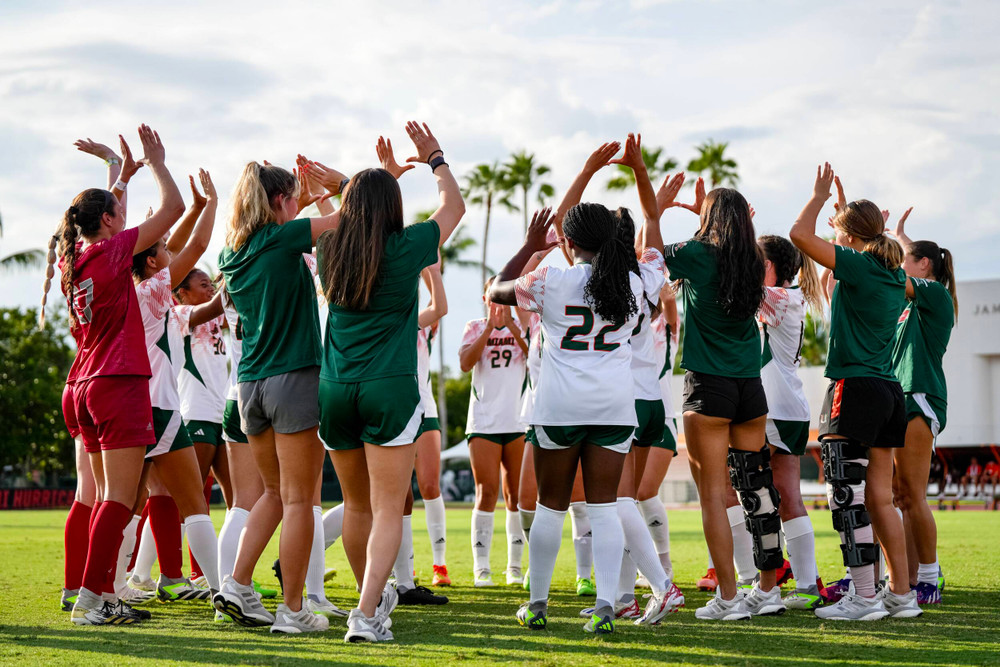 For the second consecutive campaign, Miami is unblemished through its first three matches. The Hurricanes remained unbeaten through their first five contests last season, accomplishing the feat for the first time since 2013.
Miami extended its strong start with a 0-0 draw versus rival Florida. The clean sheet helped the Hurricanes earn their first ever point against Florida in a match at Cobb Stadium.
Barnes' team brings back 74 percent of its roster, including seven starters from a year ago. Miami has eight newcomers—all freshmen—on the 2023 roster, joining the 17 returning letter winners.
She's a Keeper
With her third stop against Florida, Melissa Dagenais became the first Hurricane to record 200 career saves since Phallon Tullis-Joyce reached the milestone in 2018.
Dagenais paced the ACC in saves per game (4.81) last season, while her 77 saves ranked second in the conference.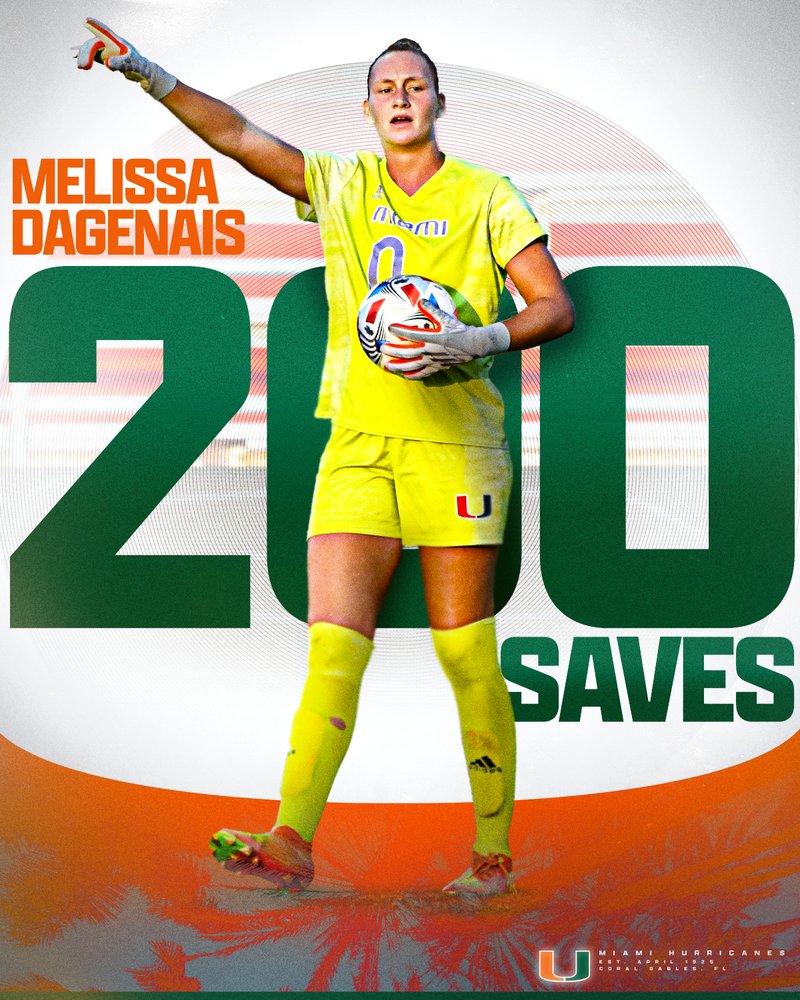 The Hurricanes finished the 2022 campaign with five home wins and five shutouts—the most by the club in six seasons.
Miami mounted signature victories over eventual NCAA College Cup semifinalist Alabama in August and then-No. 24 Virginia Tech in October.
Looking Ahead
Miami opens a three-match road swing, beginning with the Crimson Tide Thursday.
To keep up with the University of Miami soccer team on social media, follow @CanesFutbol on Twitter, Instagram and Facebook.