Gkogkos and Omier Named to NABC Honors Court
CORAL GABLES, Fla. – Two members of the University of Miami men's basketball team garnered NABC Honors Court accolades, as announced Thursday afternoon.
Filippos Gkogkos and Norchad Omier both received the distinction for their success in the classroom during the 2022-23 academic year. To make the NABC Honors Court, student-athletes must be a junior, senior or graduate student with a 3.2 GPA or higher for the school year.
A fourth-year junior from Athens, Greece, Gkogkos claimed his second consecutive NABC Honors Court designation. He posted a 3.482 GPA in 2022-23 and graduated from Miami in May with a degree in business analytics and finance. Gkogkos also won the prestigious Elite 90 award at the 2023 Final Four.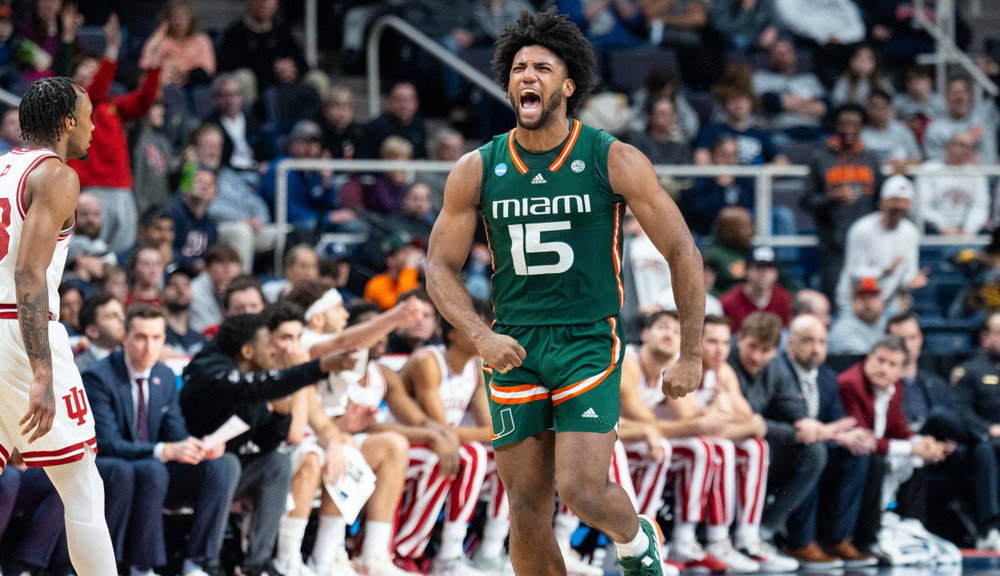 Omier, a third-year sophomore athletically and a junior academically, made the cut for the NABC Honors Court in his first year eligible. The sport administration major registered a 3.308 GPA in 2022-23, his first year at The U.
This is the fourth straight year multiple Miami players claimed NABC Honors Court recognition, with six Hurricanes notching a combined nine total plaudits during that time.
To keep up with the University of Miami men's basketball team on social media, follow @CanesHoops on Twitter, Instagram and Facebook.