Gkogkos Earns Elite 90 Award
HOUSTON – Filippos Gkogkos of the University of Miami men's basketball team is the Elite 90 award winner for the 2023 NCAA Division I Men's Basketball Championship.
Gkogkos, double-majoring in business analytics and finance, currently carries a 3.541 GPA. He was presented with the award during the Hurricanes' open practice Friday afternoon at NRG Stadium, the site of the Final Four.
The Elite 90, an award founded by the NCAA, recognizes the true essence of the student-athlete by honoring the individual who has reached the pinnacle of competition at the national championship level in his or her sport, while also achieving the highest academic standard among his or her peers. The Elite 90 is presented to the student-athlete with the highest cumulative grade-point average participating at the finals site for each of the NCAA's championships.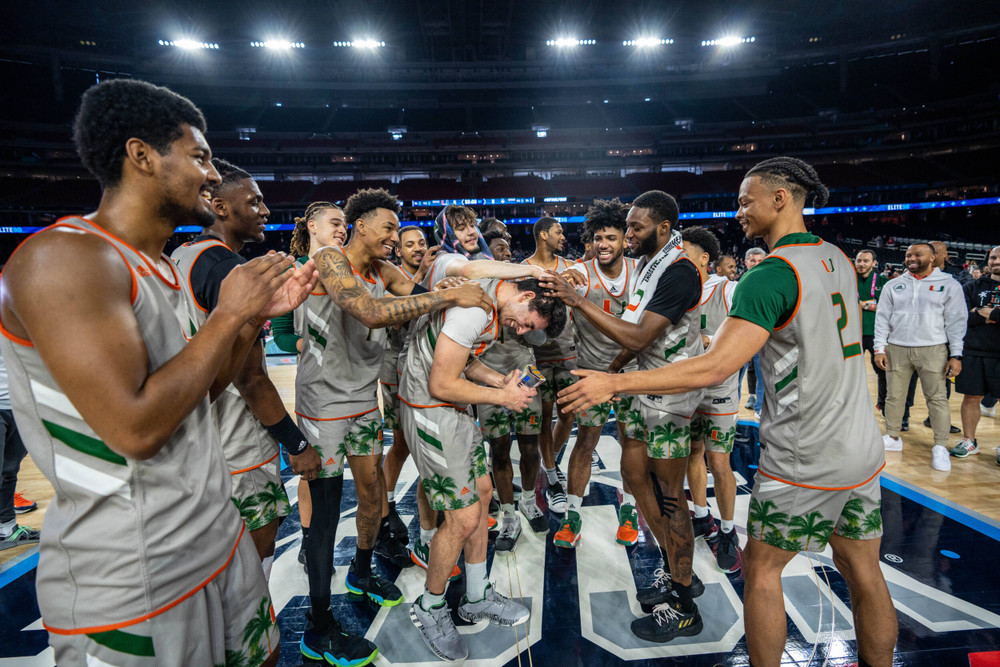 Eligible student-athletes are sophomores or above academically who have participated in a sport for at least two years with their school. All ties are broken by the number of credits completed. For more information on the Elite 90 award winners, click HERE.
A native of Athens, Greece, Gkogkos will graduate from Miami this spring. He is a three-time member of the ACC Honor Roll and made the prestigious NABC Honors Court in 2022.
The fourth-year junior guard is a six-time Book Busters Club (3.0+ GPA) designee, a five-time AD's Honor Roll (3.2+) honoree, a three-time Dean's List (3.5+) selection and a two-time Provost's Honor Roll (3.75+) member.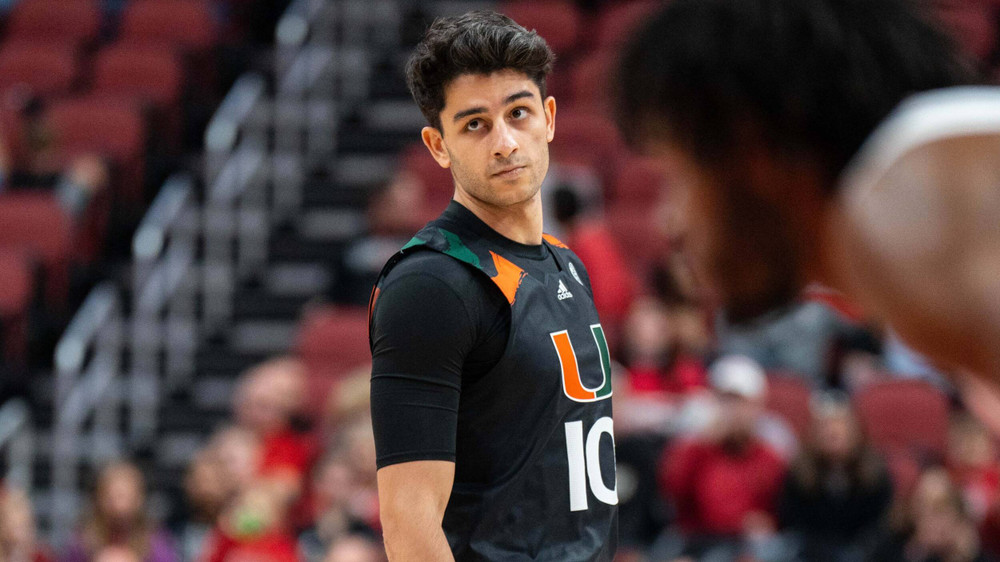 Gkogkos and the fifth-seeded Hurricanes, ranked No. 16/15 nationally, take on fourth-seeded Connecticut, ranked No. 10/12, Saturday at 8:49 p.m. ET in the Final Four, live on CBS from NRG Stadium.
To keep up with the University of Miami men's basketball team on social media, follow @CanesHoops on Twitter, Instagram and Facebook.