Burdet and Melnic Join M. Tennis Program
CORAL GABLES, Fla. – University of Miami men's tennis head coach Aljosa Piric announced the addition of a pair of student-athletes to the 2023-24 roster. Rising senior Adrien Burdet and graduate student Vladislav Melnic will join the Hurricanes ahead of the fall season.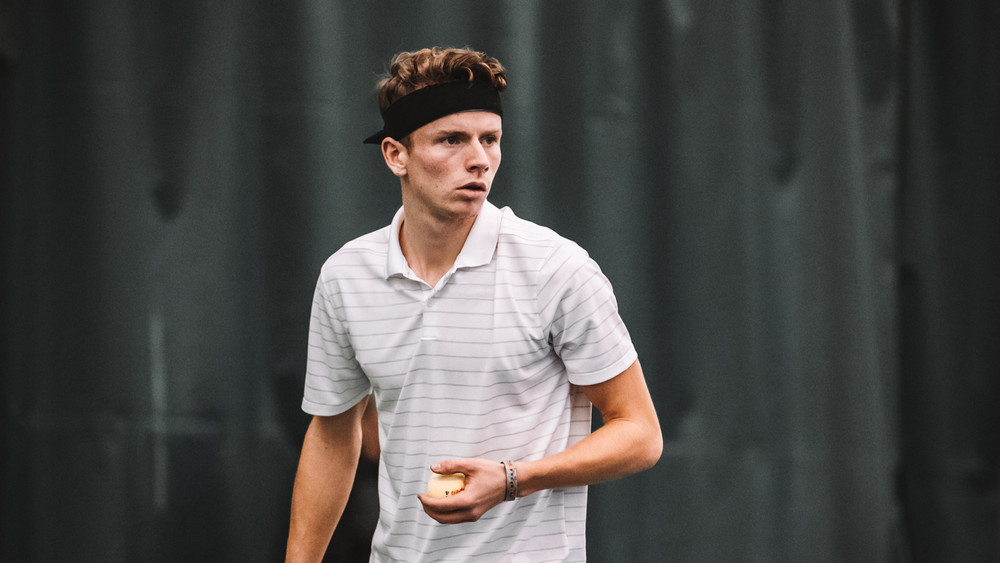 Adrien Burdet
Burdet joins the Hurricanes after spending the first three years of his collegiate career at Arkansas. During his time as a Razorback, Burdet posted a 37-42 overall singles record and a 42-25 mark in doubles action.
In 2022-23, Burdet primarily played second through fifth singles, posting a 6-12 record in dual match play. The Bern, Switzerland native qualified for the ITA Fall National Championships alongside doubles partner Alan Sau Franco after advancing to the ITA Central Regional doubles final.
At the conclusion of the 2022-23 season, Burdet was named a CSC Academic All-Region team honoree for his performance in the classroom and on the court.
Vladislav Melnic
Melnic comes to Miami as a graduate transfer after playing for the Cornell Big Red from 2019-23. During his four years at Cornell, Melnic went 25-18 in singles action and 27-16 in doubles play.
The Bucharest, Romania native concluded the 2022-23 season ranked No. 16 in the year-end ITA Northeast Regional rankings. He posted an 11-12 overall singles record and won eight matches in his first nine outings.
Melnic, alongside doubles partner Alafia Ayeni, ascended as high as No. 24 in the ITA doubles rankings in 2021-22, qualifying for the NCAA Doubles Championship.
Prior to his time at Cornell, Melnic won the 2017 Romanian National Championship and was the eighth-ranked player in the Romanian senior rankings.
Burdet and Melnic will join a Hurricanes roster comprised of four returners – Jackson Armistead, Martin Katz, Antonio Prat and Nacho Serra Sanchez, and three freshmen – Markus Ekstrand, Yannik Rahman and Nikola Zekic.