Robinson Earns Silver Medal as Day Three of Nationals Conclude in Austin
The University of Miami track and field team completed day three of the NCAA outdoor championships Friday evening in Austin, Texas. 
Junior jumper Russell Robinson posted a final jump of 16.94m in the men's triple jump, earning second in the country against an elite group of competition. A second-team all-American last outdoor season, Robinson earns the second all-American honors of his career and his first during an outdoor season.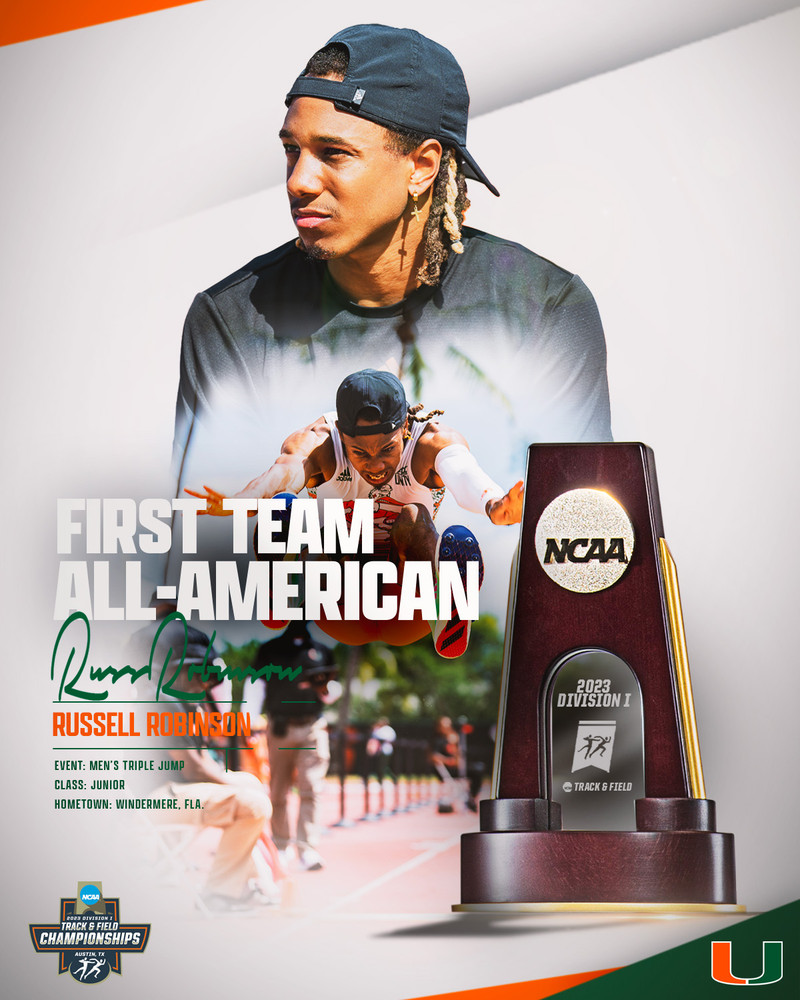 The 2023 outdoor ACC bronze medalist in the long jump and silver medalist in the triple jump, Robinson currently holds the program record at 17.12m in the event.
"Russ works hard every day. Throughout the years, every time he's gotten challenged or not done what he's wanted to do, he's been even more determined. Each year he's gained confidence and has really done a great job of managing his emotions, has continued to grow, and use his talent to compete and compete amongst the best," Head Coach Amy Deem said.
The Windermere, Florida native was the only Hurricane to compete Friday evening, while three members of the women's team will compete Saturday.
Ashley Moore and Marquasha Myers will compete in the triple jump while Kristina Rakocevic will represent Miami in the women's discus.
To stay up to date with the University of Miami track and field team, follow @canestrack on Instagram, Facebook, and Twitter.