Piric Inks No. 11 Recruiting Class
CORAL GABLES, Fla. – University of Miami men's tennis head coach Aljosa Piric is set to welcome the No. 11 recruiting class in the country according to Tennis Recruiting Network to campus this fall.
The class, composed of Markus Ekstrand, Yannik Rahman and Nikola Zekic, is the highest-rated class among Atlantic Coast Conference teams.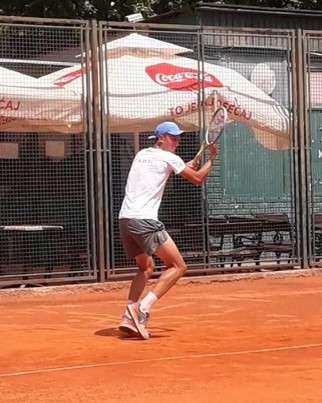 Nikola Zekic
A native of Serbia, Zekic is 59-33 all-time in juniors matches since 2019 and posted a 21-11 mark in 2022. Zekic reached his highest junior ranking on June 13, 2022, checking in at No. 56 in the ITF rankings.
In 2022, Zekic won both the singles and doubles title at the J2 Haskovo tournament, alongside doubles partner Adriano Dzhenev. Zekic also took home the singles and doubles title at the J3 Irpin and J4 Podgorica tournaments, respectively, in 2021.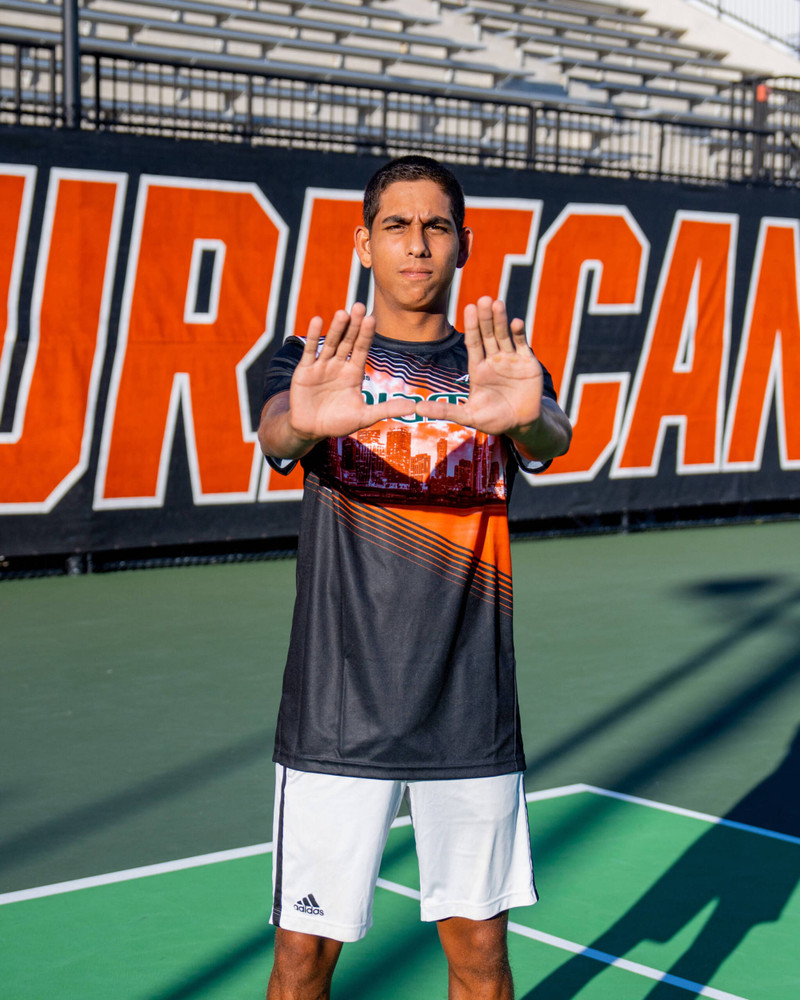 Yannik Rahman
Rahman competed in more than 150 events as a junior and posted a 92-58 overall record in juniors tournaments dating back to 2019. In 2022, Rahman tallied a 24-22 mark in singles action.
The Miami native ascended as high as No. 50 in the ITF Juniors rankings on Aug. 15, 2022 and currently sits at No. 1036 in the ITF men's rankings and No. 1106 in the ATP ranking.
Rahman tallied two singles – J4 Nairobi (2021) and J4 San Jose (2020) and three doubles – J2 Woodbridge (2022), J2 Guadalajara (2021) and J3 Lviv (2021) – during his time as a juniors player.
Rahman also competed in the Australian Open Junior Championship in 2022, advancing to the third round of the singles championship. Rahman defeated Louis Bowden of Great Britain, 2-6, 6-2, 6-2, in the first round and Olaf Pieczkowski of Poland, 6-3, 3-6, 6-1, in the second round, before coming up short to Yaroslav Demin, 3-6, 1-6, in the third round.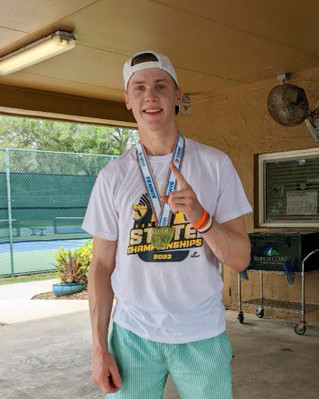 Markus Ekstrand
Ekstrand, a five-star prospect from Delray Beach, Fla., is ranked No. 66 nationally in the Class of 2023 according to Tennis Recruiting Network. He ascended as high as No. 40 in the USTA Florida rankings.
Ekstrand played No. 1 singles at American Heritage and achieved the rare state tennis Triple Crown, winning not only the singles 2A state title, but also the doubles and team state titles.
The Hurricanes will round out the 2023 class in the next few weeks. The incoming players will join returning players Jackson Armistead, Martin Katz, Antonio Prat and Nacho Serra Sanchez.