Pack and Omier Returning to Miami in 2023-24
CORAL GABLES, Fla. – The University of Miami announced Friday that Nijel Pack and Norchad Omier of the men's basketball team will withdraw from the 2023 NBA Draft and return to school.
In their first season as Hurricanes, Omier and Pack helped Miami to a 29-8 (15-5 ACC) record, a share of the ACC regular season title, its first Final Four appearance and a program-best third-place finish in the USA TODAY Coaches Poll.
"We are thrilled Nijel and Norchad have elected to return to Miami. They are both not only excellent players, but also superb individuals off the court," Miami head coach Jim Larrañaga said. "They gained valuable feedback from NBA personnel during the pre-draft process that will aid them moving forward. We will continue to do all we can to help them further develop as they pursue their dreams of playing at the next level."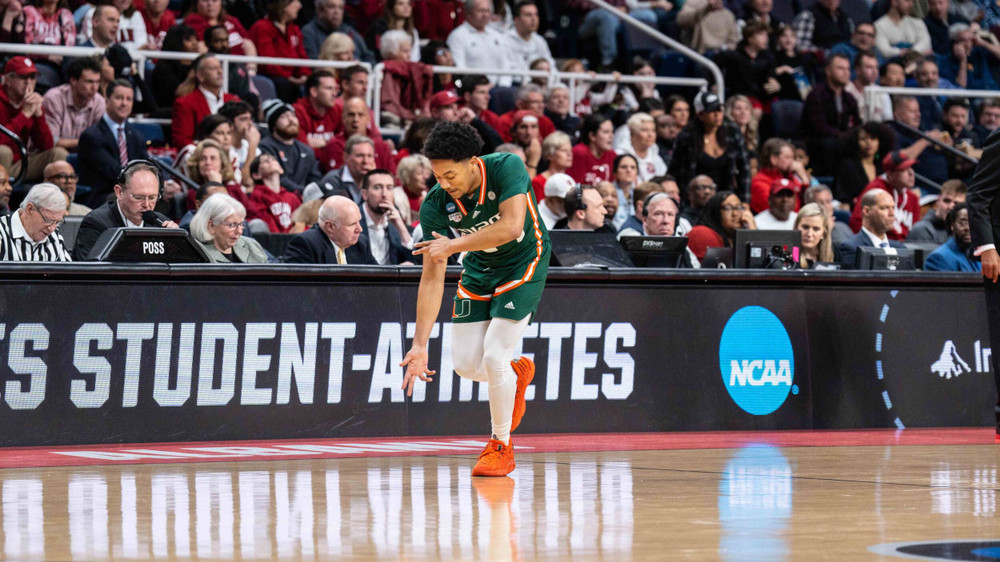 A 6-foot, 184-pound guard, Pack averaged 13.6 points, 2.7 rebounds, 2.3 assists and 1.0 steal per game in 2022-23 and started all 35 contests in which he appeared. Pack scored in double figures 22 times and tallied 20-plus points on eight occasions, including a season-high 26 against No. 2/1 Houston in the NCAA Sweet 16.
The NCAA Tournament Midwest Region Most Outstanding Player, Pack shot 40.4 percent from 3-point range last year. The Indianapolis native will be a fourth-year junior next season.
A 6-foot-7, 248-pound forward, Omier averaged a double-double in his first season at Miami, posting 13.1 points and 10.0 rebounds per game, along with 1.3 assists, 1.1 blocks and 1.1 steals per outing. He played in all 37 games and made 36 starts, recording double-digit points and/or rebounds on 34 occasions, including notching 16 double-doubles.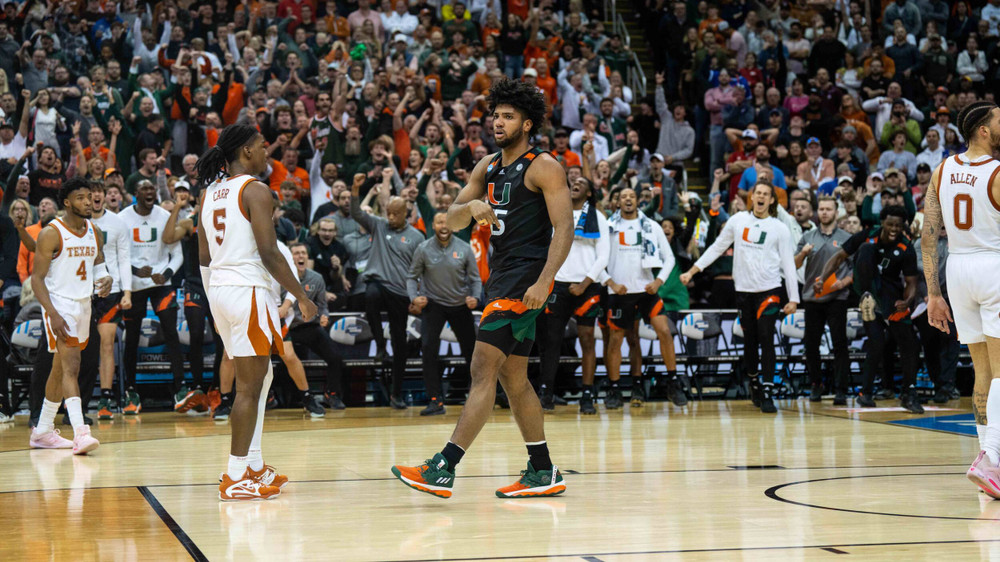 The Bluefields, Nicaragua, native earned Third Team All-ACC and NABC Second Team All-District 2 plaudits during a 2022-23 season in which he shot 57.4 percent from the field. Omier, who was also a Karl Malone Award Top 10 candidate, will be a fourth-year junior next season.
With the return of Pack and Omier, Miami brings back four of its six leading scorers from the most successful team in program history. Season tickets are still available; they can be purchased HERE or renewed HERE.
To keep up with the University of Miami men's basketball team on social media, follow @CanesHoops on Twitter, Instagram and Facebook.